American-Made Sparkling Wine as Rich in History as It Is in Taste—Meet Schramsberg Vineyards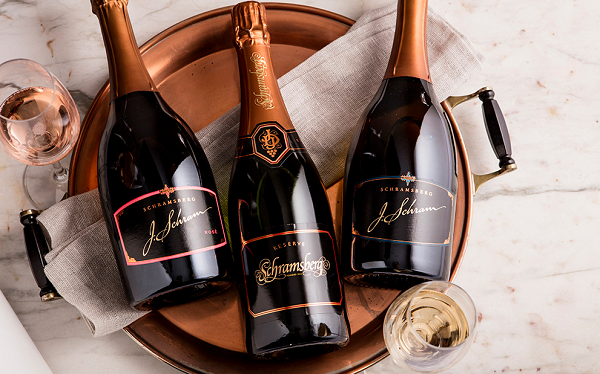 The rolling hills of Napa Valley drenched in vibrant shades of green and mustard spill across the vast openness, dotted with happy little trees along the winding roads to Schramsberg vineyards. Colorful flowers line enchanting streams and ponds, while the rows and rows of Chardonnay and Pinot Noir vines seem endless.
The sight is utterly breathtaking, like the living, thriving splendor of a Bob Ross scenescape.
It's no wonder the sparkling wine produced on Schramsberg's 66 properties across the Northern Californian coast is equally enthralling. The beauty of the land the vineyards occupy is noticeable in every glass of Blanc de Blancs—Schramsberg's signature bubbly—and the quality of the juice is likely what led Schramsburg to become America's oldest and most prominent sparkling wine producers ever.
For more than 50 years, the Davies family have operated the California vineyards, producing world-class sparkling wine modeled after the vintage Champagne method practiced France, which calls for Chardonnay and Pinot Noir grapes specifically—although France additionally respects Pinot Meunier and other heritage grapes in its champagne classifications.
The initial vineyard, located on the mountainside above St. Helena, was originally cultivated by winemaker and German settler Jacob Schram in 1862. However, the Schram family was forced to move on from the property and wine business following laws implemented in the prohibition era. Several years later, husband and wife, and wine enthusiasts, Jack and Jamie Davies took over the vineyards in 1965. Despite having no previous winemaking experience, the California natives had the determination and vision to establish the U.S.'s first ultra-premium sparkling wine.
"They were inspired, they were motivated. I think they caught a little bit of a bug where they thought this would be a great way to live. They were led to this property, Schramsberg, and they had a feeling that this could be a place where their plan could be best made," Hugh Davies, Schramsberg's President and CEO, told Newsweek of his parents.
"It's hard to imagine how people who did not come from a farming background at all, whose parents didn't drink wine at all, would come up with this idea that was very foreign to them and to their background," the winemaker continued. "But they developed an affinity for it and it grew in them as a young couple. I think they had enough confidence that they could make it work, so they jumped and just went for it."
While there were some California winemakers dabbling in Chardonnay and Pinot Noir table wines during the '50s and '60s, no one in the States had tried to enter the fine sparkling category at the time. The couple's efforts resulted in the first commercial Chardonnay in American sparkling wine, the 1965 Blanc de Blancs, rich in aromas of stone and tropical fruits intertwined with subtly oaky notes of crispy apple and lemon blossom.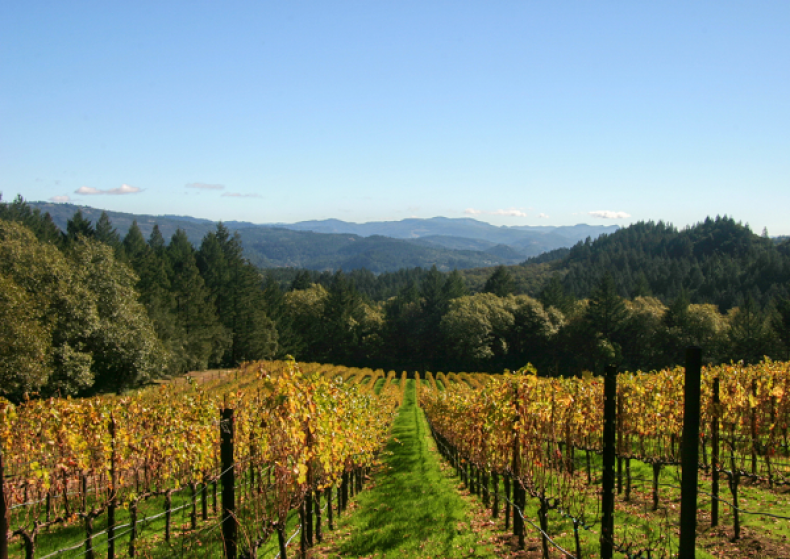 The success following the first vintage of the refreshingly thirst-quenching juice has been immense and quite historical.
Schramsberg's Blanc de Blanc became a national staple when President Richard Nixon used the bubbly in his "Toast to Peace" alongside China's Premier Zhou Enlai in 1972.
"My dad would like to tell the story of how we received an order from the State Department for 13 cases of Blanc de Blanc. It wasn't explained how or why, but obviously that was a nice order at a time when we were selling about 1,000 cases a year. One 13 case order was a significant one. The fact that it came from the State Department was interesting," Hugh Davies explained. "My dad and my brother delivered the 13 cases to the Travis Air Force base between Napa and Sacramento, and it wasn't until two weeks later they found out. Barbara Walters explained on the Today Show, 'They served a sparkling wine from California and it was the Blanc de Blancs.'"
"Sometimes you just get lucky," he said.
Schramsberg's sparkling wines have been served at official White House events by every presidential administration since. Most recently, the wine was served during French President Emmanuel Macron's first visit with President Donald Trump in the States in April 2018.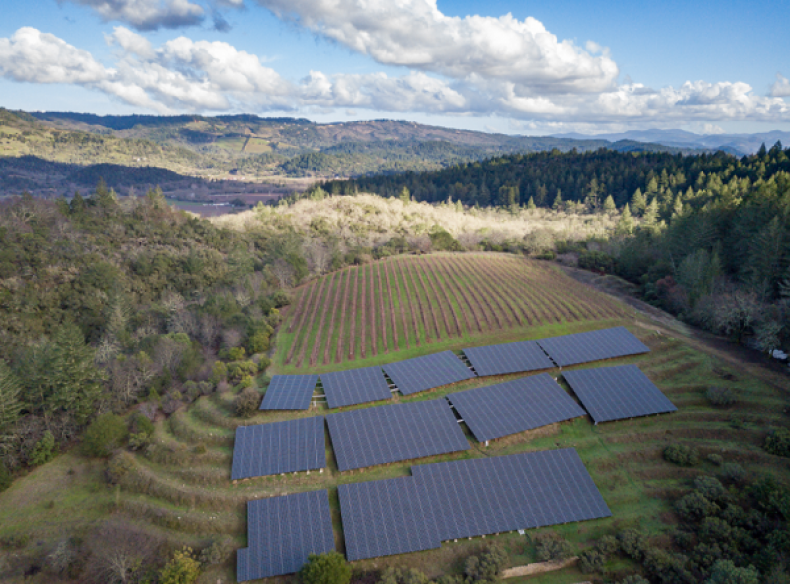 The same bug that sparked Jack and Jamie Davies' interest to create American-Made sparkling wines all those years ago has seemingly bit viticulturists and wine enthusiasts all across the U.S. in more recent times. More than 26.3 million cases of sparkling wine and Champagne were shipped to and across the U.S. in 2017, an eight percent increase from 2016, according to a Wine Institute report. About seven percent of that growth is from American sparkling alone.
Hugh Davies isn't surprised at all by the category's rise in popularity, especially considering the prestigious fine wines he grew up making.
"There's been a change throughout the grape industry and concurrent to that, the U.S. wine market has flourished," Hugh Davies said. "Here we are in northern California, we make delicious sparkling wine. It's not Champagne. There's nothing wrong with Champagne, but there's definitely nothing wrong with what we're doing either."
He added: "The Davies family has now gone for 54 years here, knock on wood we'll be here for another 54."
Of course, you don't have to be a political leader to enjoy the luxury of Schramsberg's wines. The vineyards produce a library full of sparkling, still and rosé wines under the Schramsberg Reserve, J. Schram and Davies Vineyards labels. Wine lovers can purchase bottles at various retailers across the country, and there's always the option of joining one of the four Schramsberg and Davies Vineyards wine club for access to the latest premiere vintages. Should the bountiful scenery of Napa Valley pique your interest, the family-owned business offers tours and tastings, too, however, only by appointment.