Schumer Says 'We Worked it out' After Manchin Supports Opening Debate on Voting Bill
West Virginia Sen. Joe Manchin said on Tuesday that he will vote yes to open debate on a voting rights bill.
"Over the past month, I have worked to eliminate the far-reaching provisions of S.1, the For the People Act – which I do not support," Manchin said in a statement sent to Newsweek. "I've found common ground with my Democratic colleagues on a new version of the bill that ensures our elections are fair, accessible and secure. Today I will vote 'YES' to move to debate this updated voting legislation as a substitute amendment to ensure every eligible voter is able to cast their ballot and participate in our great democracy."
"This compromise legislation makes it easier to vote by expanding voter access through early voting and vote by mail for those who are eligible and unable to vote in person," the statement continued. "Additionally, the bill has been modified to include voter ID requirements that aim to strengthen the security of our elections without making it harder for Americans to vote."
According to CNN, Senate Majority Leader Chuck Schumer said on Tuesday, "He came to my office about two hours ago, and we worked it out."
"Senator Manchin has informed me that he will vote yes on the motion to proceed to debate the legislation," Schumer continued. "I have committed to him that if our Republican colleagues don't obstruct and allow us to move forward on the debate will take up his proposed substitute amendment as the first amendment we will consider."
Manchin's decision to open debate on the bill indicates that Senate Democrats have 50 votes in favor of the measure.
Despite Manchin's decision, Republicans remain united on the other side of the aisle and have opposed debate on the bill.
"Unfortunately, my Republican colleagues refused to allow debate of this legislation despite the reasonable changes made to focus the bill on the core issues facing our democracy," Manchin said in the statement.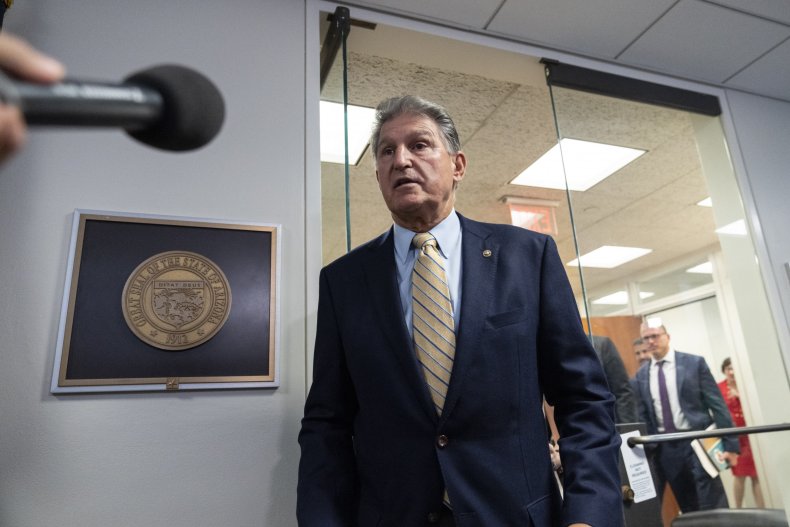 Manchin previously criticized the For The People Act, which sets national voting standards, seeks to make voting easier and sets new government ethics rules.
In an op-ed published in the Charleston Gazette-Mail, Manchin wrote that the bill would "divide us further" and said, "We now are witnessing that the fundamental right to vote has itself become overtly politicized."
The West Virginia senator then offered numerous provisions to the bill, which include making Election Day a national holiday as well as mandating 15 days of early voting across the U.S.
While speaking to reporters on Monday, Manchin said, "We put out an awful lot of changes that hopefully the country will agree with."
Despite Manchin's decision on Tuesday, Senate Minority Leader Mitch McConnell indicated opposition to the bill and Manchin's proposed changes.
"This is not a federal issue. It should be left to the states," McConnell said while speaking to reporters.