Vehicles from 'Batman,' 'Black Panther,' 'Back to the Future' Pull into L.A.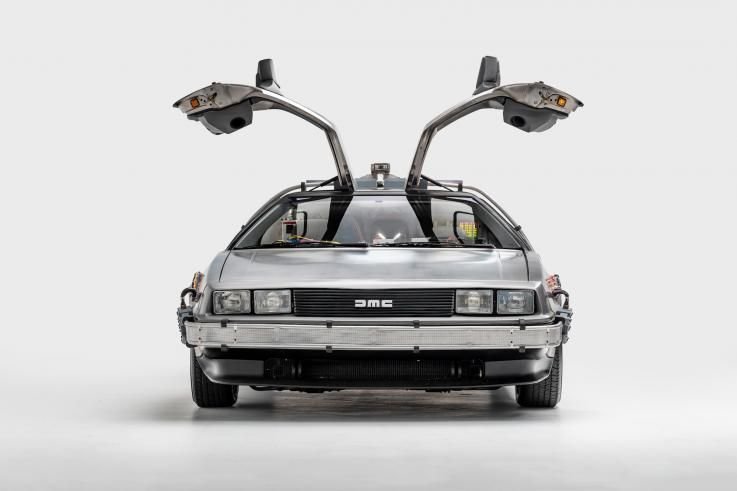 Every good hero has a sick ride: Batman has the Batmobile. Speed Racer has the Mach Five. James Bond has—well, take your pick. Some of the greatest automobiles in movie history are now parked side by side at the Petersen Automotive Museum, where the motor-revving new exhibit "Hollywood Dream Machines: Vehicles of Science Fiction and Fantasy" opens May 5.
Produced in collaboration with Comic-Con Museum, "Dream Machine" features more than 40 vehicles from Hollywood blockbusters, cult faves and video games—from Back to the Future's time-traveling DeLorean and Luke Skywalker's Landspeeder to Black Panther's battle-damaged Lexus LC 500 and a life-size recreation of a Halo Warthog. (They even have "the Alligator" from Deathrace 2000.)
Along with iconic cars and bikes, the exhibit showcases props, concept art and costumes from dystopian classics like Blade Runner, Ghost in the Shell and I, Robot to examine how sci-fi comments on culture and pushes the boundaries of human imagination. And thanks to a partnership with Microsoft, visitors can don a HoloLens headset and enjoy select vehicles through an augmented-reality view.
In 2015, the Petersen underwent an extensive $90 million renovation, with an breathtaking new façade and reconfigured interior spaces. "Hollywood Dream Machines" arrives in time for the museum's 25th anniversary and, according to executive director Terry L. Karges, is "an ode to the industry that Los Angeles was built upon."
"Hollywood Dream Machines" runs through March 15, 2020 at the Petersen Automotive Museum in Los Angeles. See highlights from the exhibit below.