The Science of Healthy Living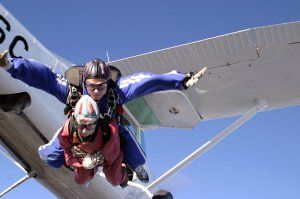 It's a cliché that we're living in the too much Information Age, and if you Google anything related to health, it's plain to see why. Plug in "breast cancer screening" and you'll get 7.39 million results, including guidelines from the National Cancer Institute, the U.S. Preventive Services Task Force, the American Cancer Society, the Centers for Disease Control, and the Mayo Clinic, all on the first page of links. There's also PubMed, where anyone can access 19 million scientific papers that otherwise might be confined to journals in the musty stacks of academic libraries. A PubMed search for "breast cancer screening" returns 112,737 studies, 23,286 of which are freely available in full. Even a much narrower search—say, for a single genetic mutation that might alter your risk and cause you to need more regular screening—yields reams of information ("185delAG BRCA1": 23,800 Google results, 0.37 seconds). By this point, you can start to feel like you know everything about breast-cancer screening that's worth knowing. But you don't. Neither do doctors.
When it comes to health, we're not living in the Age of Too Much Information so much as the Age of Not Quite Enough. Medical science has generated vast amounts of data, and laypeople have more access to them than ever before, but look closely at that information, and it starts to seem disturbingly -incomplete.
Take, for example, those 19 million studies on PubMed. Some are gold-standard research: large, randomized, controlled clinical trials or meta-analyses that carefully parse millions of data points. But others are poorly designed, without randomized participants, control groups, or statistical methods adequate to make sense of the raw numbers they generate. Even some of those identified as randomized controlled trials may not be, as a recent review of thousands of studies published in Chinese journals found. If the authors of these papers don't know how to properly generate their conclusions, it's hard to see how anyone else can feel comfortable relying on them.
Medical guidelines from task forces and disease societies should be more trustworthy—think of all the brainpower and hours of committee meetings that go into them—but they don't always agree with each other, and they occasionally change. Witness the storm over regular mammograms for all women between 40 and 50. It's been seven months since the U.S. Preventive Services Task Force decreed that they're not necessary, but the debate is far from resolved; the American Cancer Society stands by its old policy of advocating annual screenings starting at 40. For that matter, what about prostate-cancer screening or hormone-replacement therapy, both of which have spent the last few years falling in and out of favor in the medical community? When the authorities can't agree on best practices, nonauthorities are left with even less certainty.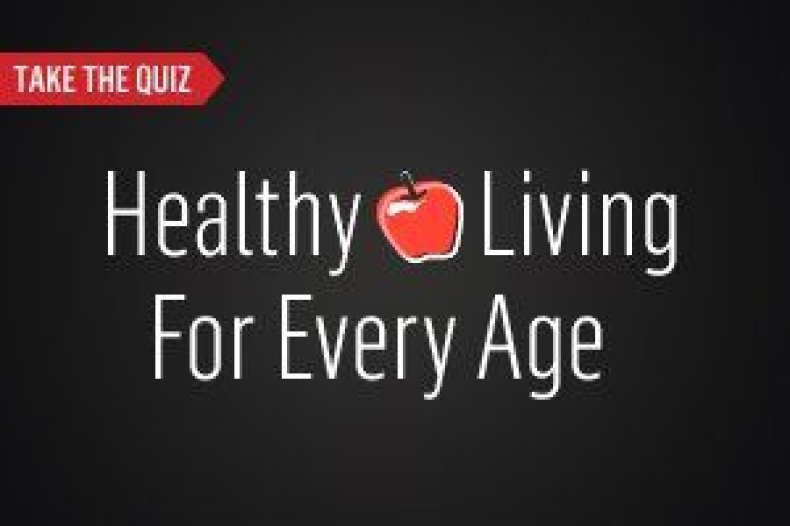 As for the genetic information currently available, no one knows how most of it fits into the larger picture of people's health. Doctors recently analyzed the entire genome of one man, Stephen Quake, and tried to turn the string of nucleotides into something clinically meaningful. They found he had an "increased genetic risk for myocardial infarction, type 2 diabetes, and some cancers," and Quake decided to take a prophylactic statin as a result. Genomics enthusiasts hailed the paper, published in The Lancet, as an important step toward personalized medicine. But the vast majority of us don't have our complete genome sequences available yet (Quake is a bioengineer who sequenced his own DNA). It's also worth noting that the research group turned up "many variants of uncertain importance" in Quake's genome. When scientists connect a gene to a disease, they often don't know what that gene does—the protein it makes or the process it regulates—or what factors turn it on or off, up or down. For all that they have learned in the decade since the Human Genome Project released its first draft, much of the genome is still a black box.
All these problems are about assessing risk, or predicting the future, which no one except a fool believes he can do without some margin of error. But let's say your health risks are pretty clear. Let's say you have that frightening mutation, 185delAG BRCA1, which significantly raises your lifetime risk of breast and ovarian cancer. (Men aren't off the hook, by the way: the gene probably raises their risk of prostate cancer, as well as their comparatively low risk of breast cancer.)
Here, again, deciding how to act isn't easy. One way to stave off several types of cancer is to lose weight, especially early in life, and keep it off. Good luck figuring out how to do that. Plenty of studies support various diets and exercise regimens in the short term, but there's evidence that nothing except bariatric surgery works in the long run. Another way to lower your cancer risk, or so your mother and doctor always told you, is to eat lots of fruits and vegetables. But in April a study of 500,000 people concluded that such a diet has only a marginal effect on cancer risk. At the extreme end of prevention, you could have a mastectomy. But even that isn't guaranteed to prevent cancer—tumors can still develop in the tissue left behind—and it's not the sort of procedure anyone would undergo unless it seemed absolutely necessary.
So how are you supposed to navigate complex health decisions in the face of conflicting evidence? Magazines will often tell you to "talk to your doctor," but given how overbooked he or she probably is, you'll have to press hard for quality time. What might be more helpful is having a few basic guidelines for making health decisions.
The celebrated food writer Michael Pollan has already put these together for nutrition: "Eat food. Not too much. Mostly plants." It's OK to have a few vices—you'll note that the first rule is not "Never come within 20 feet of a Twinkie." (Pollan himself has admitted to indulging in the occasional box of Cracker Jack.) The key, as with most things, is moderation. That's true of exercise, too. The CDC says kids need about an hour of varied physical activities per day, but for adults, the requirements aren't as intimidating. You don't need to join a gym to fulfill them. You just need to do some basic muscle-strengthening activities twice a week (lugging around a toddler will probably work) and find two and a half more hours in your week for moderate aerobic activity (like brisk walking).
As for less obvious health decisions (What kind of screenings should I get? Do I need to take preventive drugs?), there's another set of simple rules in the new book The Decision Tree, by Thomas Goetz. The book was partly inspired by the rise of "tools that help filter the cacophony of information" around health, says Goetz. Given his day job as the executive editor of Wired magazine, it's perhaps not surprising that those tools include things like an iPhone app called Tweet What You Eat. But the book's namesake tool is something even a Luddite can love. A decision tree is just a way of diagramming the choices that affect your health and weighing the risks and benefits of each. Goetz provides three simple rules for constructing a decision tree, which are:
Early is better than late. This doesn't mean you should start getting regular mammograms at 18. It does mean you should start thinking about the issue in advance, so when you have to decide whether to start at 40 or 50, you'll have put a lot of thought into it. It also means you shouldn't let your health slide. If the number on your scale has crept up by 10 pounds, don't let that 10 become 20, and be sure to use an effective sunscreen and/or protective clothing starting in childhood (your skin will thank you later).
Let data do the work. When you read about an agency's health guidelines, find out what research they're based on. Similarly, make sure you know your own numbers: maybe you don't need to tweet everything you eat, but regularly monitoring your basic stats (body-mass index, blood pressure, etc.) will make you feel more in control of them.
Trust in openness. First, ask your doctor for copies of your medical records and test results, and don't be shy about quizzing him on what they mean. Then find out how other people are making their own decisions—whether they're friends or people you meet through medically oriented social networks such as PatientsLikeMe.com.
None of these rules requires you to sit down and read 23,286 studies. The upshot is simply to be thoughtful about the health information you do consume. Keep that in mind as you read our Healthy at Any Age package, especially the Second Opinions section, which addresses controversial advice for each age group. Early is better than late: even if you're 20, maybe you should read the section on people 35 and up. Let data do the work: don't take the guidelines we list for granted; check out the studies they're based on and compare the participants' profiles with yours. Trust in openness: if you're unsure what to believe, talk to your doctor and other patients. Eventually you may even start to feel that instead of having too much information, you have enough.