Strawberry Moon Photos 2018: Stunning Pictures of the Full Moon Phenomenon
The Strawberry Moon graced the sky with its presence in the late hours of Wednesday and the early hours of Thursday.
While the moon didn't actually look like a real strawberry, the full moon got its name from the Algonquin tribes mantra that it was the perfect time to gather ripe fruit like wild strawberries, according to The Old Farmer's Almanac.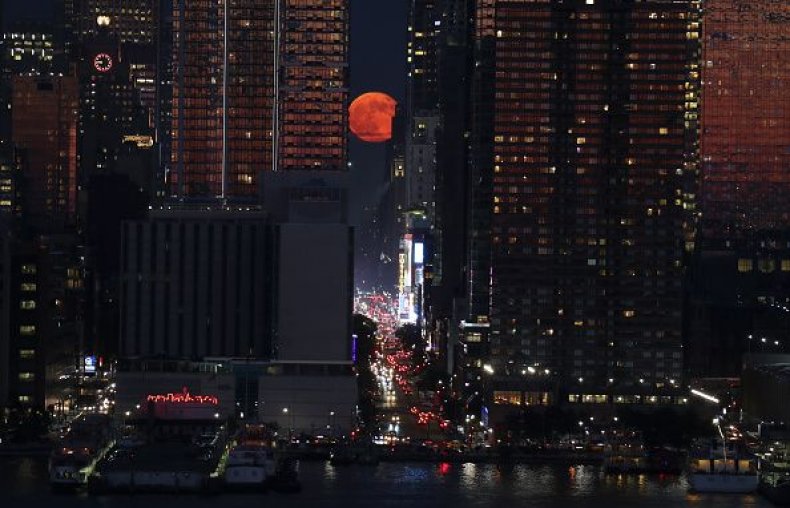 Other names for the moon include the Honey Moon, Mead Moon, and the Full Rose Moon in Europe, according to the almanac. The moon is also called the Oak Moon, Cold Moon or Long Night Moon in the Southern Hemisphere.
Those who were able to participate in the celestial event and see the full moon were able to view the spectacle at different times based on the time zones. Some were able to view it late on Wednesday, while others got to view the moon early in the morning on Thursday, like those in Cornwall England.
June's full moon and Saturn moved west across the sky. The two sat high during midnight and sat low in the sky during dawn on Thursday and Friday.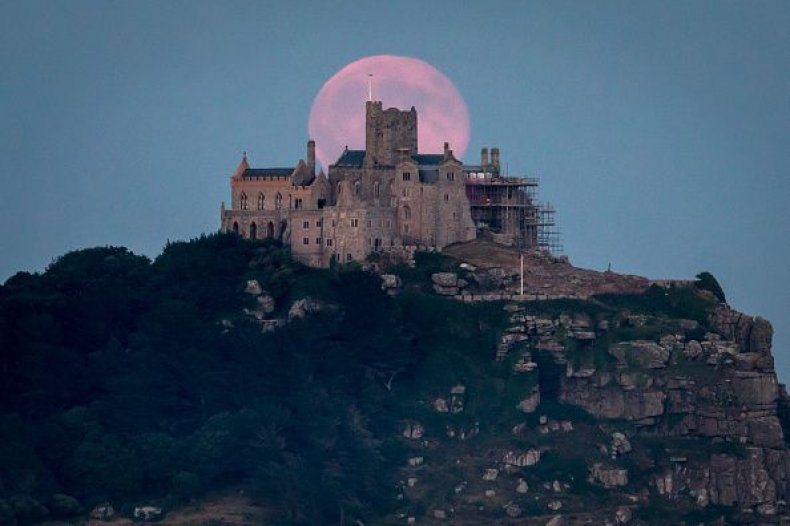 For those who viewed the strawberry moon during Eastern Standard Time, the strawberry moon reportedly reached exact peak at 12:53 EST on Wednesday, Bustle reported. As the moon got closer to the horizon, it appeared to become fuller during the night. On the West Coast, peak time was about 9:53 p.m. PT Wednesday.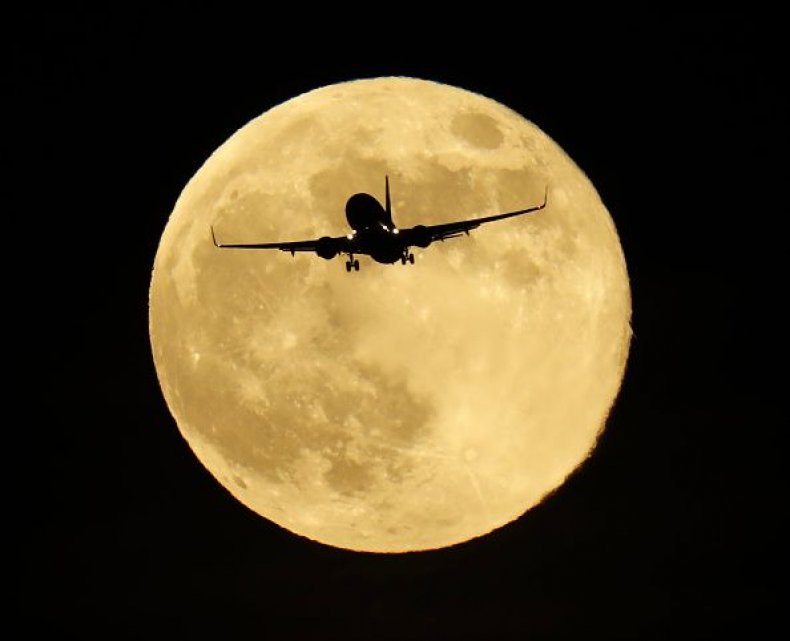 There is only full moon every month, with the exception of January and March. The next full moon, known as the Full Buck Moon, will illuminate the sky in July. It will also feature a total lunar eclipse called the Blood Moon Eclipse, but it will not be available to see in the U.S. or Canada, according to The Old Farmer's Almanac.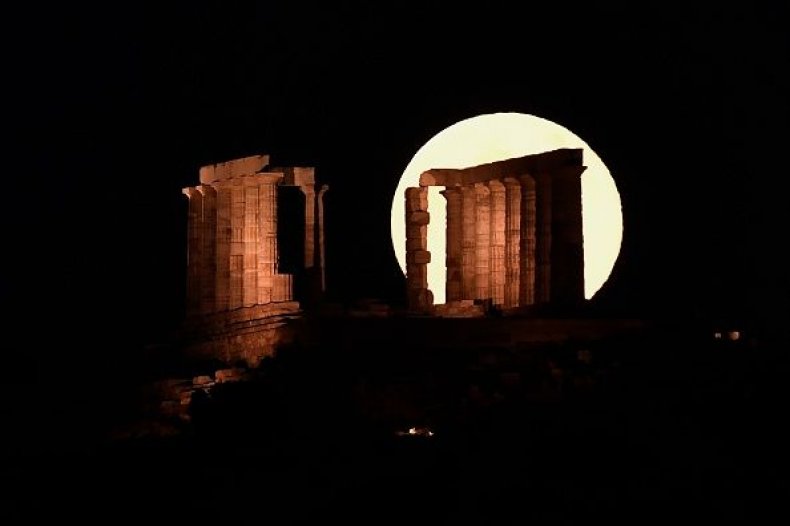 The Full Buck Moon was given the name by Native Americans to reference the growth of the buck's antlers. It is also called Ripe Corn Moon, Middle of Summer Moon, Moon When Limbs of Trees Are Broken by Fruit and the Thunder Moon, according to the Almanac.