Scientists Find 'Hidden Killer' Causing Cancer Deaths
Air pollution may explain why non-smokers have been vulnerable to lung cancer, according to scientists' findings presented at the European Society for Medical Oncology conference in Paris last weekend.
London-based Francis Crick Institute facilitated a study that found car fumes contain fine particulates, also known as PM2.5, with the capacity to awaken dormant lung cell mutations. These particulates can tip the cells into a cancerous state.
Francis Crick Institute Professor Charles Swanton, who presented the findings at the conference and led the study, said that although lung cancer is less likely to occur from air pollution rather than from smoking, patients have no control over the air they breathe.
"Globally, more people are exposed to unsafe levels of air pollution than to toxic chemicals in cigarette smoke, and these new data link the importance of addressing climate health to improving human health," Swanton said at the conference.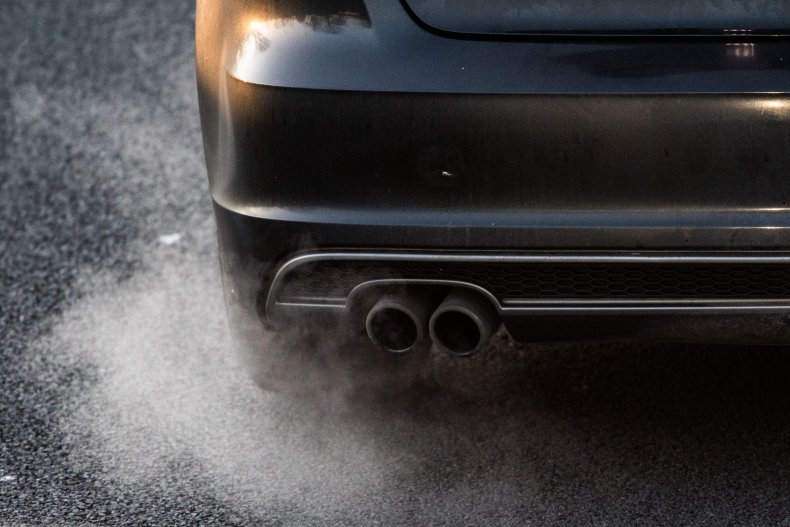 In 2019, 300,000 non-smoking lung cancer deaths were linked to fine particulate matter, or PM2.5, exposure. PM2.5 is found in air pollution. The study found smoking is still the biggest risk factor for lung cancer, but air pollution causes 10 percent of lung cancer cases in the U.K. Researchers found that PM2.5, a very small particulate that is only 3 percent the width of human hair, causes lung inflammation. That inflammation stimulates normally inactive cells that carry a cancer-causing mutation.
In the study, researchers examined a specific type of lung cancer called epidermal growth factor receptor (EGFR) mutant lung cancer. EGFR gene mutations are common in the lungs of non-smoking lung cancer patients.
Swanton's study examined data from more than 400,000 people. Research compared EGFR mutant lung cancer rates in areas with different pollution rates. More cases of EGFR mutant lung cancer were discovered in areas with higher levels of PM2.5 pollution.
The research found that air pollution causes cancer in a different way than sun exposure or smoking. Sun exposure and smoking directly mutate DNA associated with skin and lung cancer, but air pollution doesn't trigger similar genetic changes. Rather, patients with non-smoking lung cancer frequently carry mutations that also are seen in healthy lung tissue. Swanton said air pollution awakens normally inactive cells that cause non-smoking lung cancer.
"Cells with cancer-causing mutations accumulate naturally as we age, but they are normally inactive. We've demonstrated that air pollution wakes these cells up in the lungs, encouraging them to grow and potentially form tumors," Swanton said in the statement published by Francis Crick Institute. "Air pollution is associated with lung cancer but people have largely ignored it because the mechanisms behind it were unclear."
Dr. Albert Rizzo, Chief Medical Officer for the American Lung Association told Newsweek the study gives reason for efforts to "be made to lower human exposure to PM2.5."
"This study reinforces the fact and provides possible lines of causation as to air pollution being a cause of lung cancer as labeled by the World Health Organization's International Agency for Research on Cancer in 2013," Rizzo told Newsweek in an email statement. "In this article, particle matter is shown to create an inflammatory process in the lungs which appears to trigger or potentiate certain mutant containing cells that go on to create lung cancer, interestingly, in higher rates than in non-smokers suggesting a different mechanism than tobacco related cancers of the lung."
Improvements in Cancer Prevention
Although concerning for human health, learning how air pollution triggers mutations can lead to improvements in cancer prevention and early detection. Part of the study involved examining mice engineered to carry mutations linked to lung cancer. Those mice were more likely to develop cancer when exposed to the fine particulate pollutants.
Risk is negated when an inflammatory protein called interleukin-1 beta is introduced as part of the body's immune response to pollutants. The study found that when mice were given drugs to block the protein, they were less vulnerable to the pollutants.
"The mechanism we've identified could ultimately help us to find better ways to prevent and treat lung cancer in never smokers," Swanton said. "If we can stop cells from growing in response to air pollution, we can reduce the risk of lung cancer."
In the study, healthy lung tissue analysis showed the mutation was found in 20 percent of normal lung samples. It also found chronic air pollution exposure increases the risk of the mutation.
Study co-author Dr. Emilia Lim said in a statement published by the Francis Crick Institute that 99 percent of the world's population lives in areas exceeding World Health Organization limits for PM2.5.
"According to our analysis, increasing air pollution levels increases the risk of lung cancer, mesothelioma and cancers of the mouth and throat," she said. "This finding suggests a broader role for cancers caused by inflammation triggered by a carcinogen like air pollution. Even small changes in air pollution levels can affect human health."
In an article by The Guardian, Swanton said that climate health must be addressed in order to improve human health.
"You cannot ignore climate health. If you want to address human health, you have to address climate health first," he said.
Update: 09/13/22: 3:49 p.m. ET: This article has been updated with comment from Dr. Albert Rizzo, Chief Medical Officer for the American Lung Association.