Scientist Explains Reason for Controversial Dead Great White Shark Picture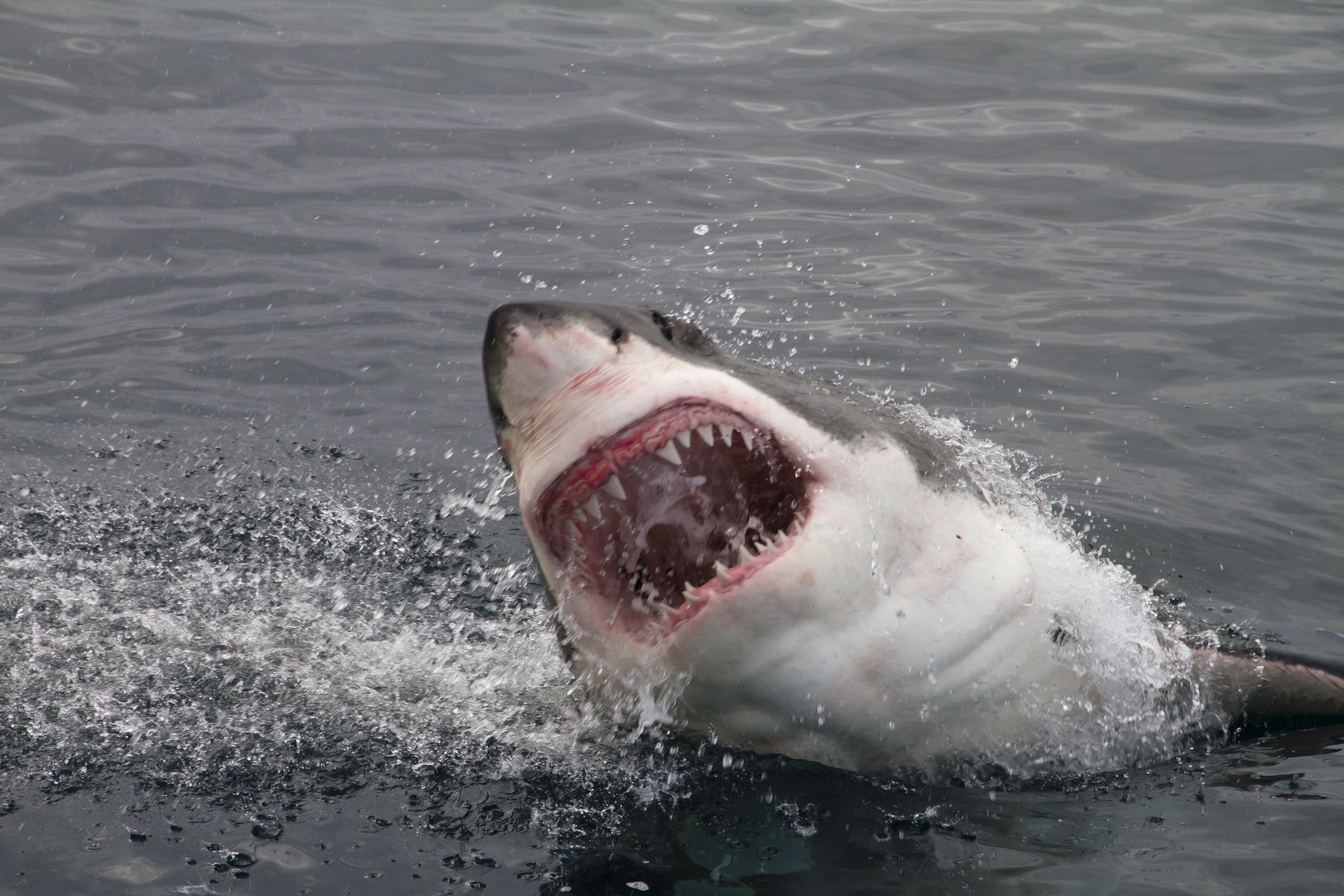 A photo of a smiling woman lying next to a dead great white shark—which has sparked criticism on social media—was taken for purely scientific reasons, according to the photographer.
Marine biologist Giancarlo Thomae and a fellow scientist were at a beach in Aptos, California, on Sunday helping a team of researchers from the University of California, Santa Cruz, who were examining the washed-up shark and preparing to take the animal to their lab for an autopsy.
Thomae took a picture of his colleague next to the roughly 9ft, 500lb shark and posted it on Facebook. It was later shared by the Salinas-based TV channel KSBW, leading to a barrage of criticism, with many commenters saying the image was inappropriate and insensitive. [The image has since been removed from the platform in the wake of the controversy.]
But Thomae said he took the picture as a scale reference because they didn't have the necessary tools to measure and weigh the animal properly.
"It's not like we're trophy hunters in Africa," Thomae told The New York Post. "We needed to do it. I got a call early in the morning about a dead shark, so we rushed there. The tide was threatening to wash it back out to sea. I asked her to lie there because we didn't have any official way to measure length and weight."
Thomae said he was surprised about the reaction that the image garnered online.
"The goal was not to anger people," he said. "But some people will get outraged about [anything]."
He also went on to apologize to anyone who had been offended by the photo.
"As a biologist and a nature-lover, it makes me happy that people care so much about wildlife," The Sacramento Bee reported him saying. "I'm sorry if my photo offended anyone."