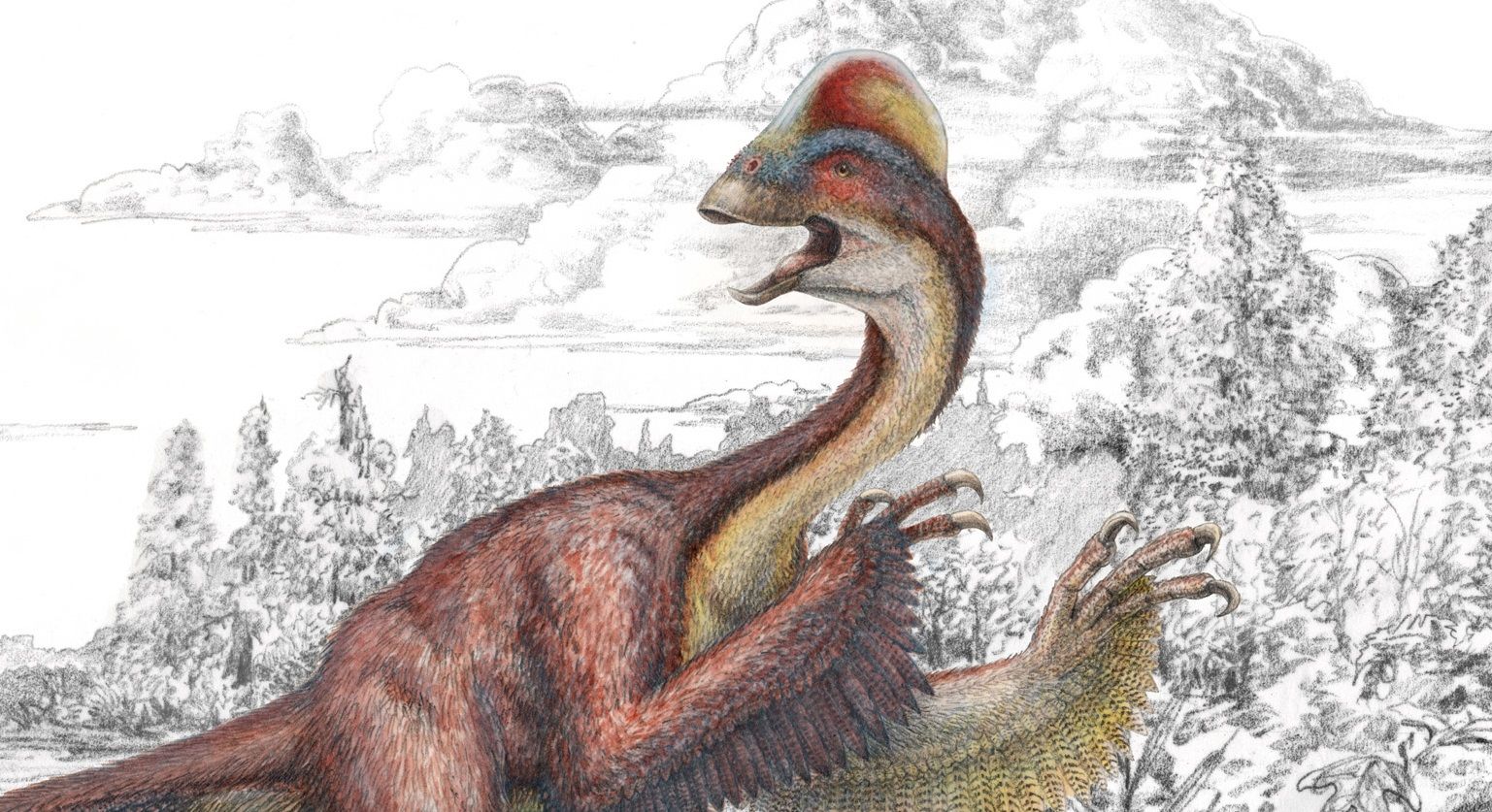 Please welcome to the fossil record a feathered, flightless dinosaur resembling a nightmarishly giant chicken. Unearthed from the massive Hell Creek rock formation in North Dakota and South Dakota, the 11-foot-long beaked, crested, and poultry-legged animal has been jokingly dubbed 'chicken from Hell' by the team of paleontologists from University of Utah and the Carnegie Museum of Natural History in Pittsburgh who analyzed its remains.
A paper published Wednesday in the journal PLOS ONE, which describes Anzu's anatomy and evolutionary relationships, is believed to be a significant leap forward in the understanding of Caenagnathidae dinosaurs, a mostly mysterious subgroup of the Oviraptorosaur.
"After nearly a century of searching, we paleontologists finally have the fossils to show what these creatures looked like from virtually head to toe," Matthew Lamanna of Carnegie Museum of Natural History said in a press release. "And in almost every way, they're even weirder than we imagined."
Its official name is Anzu wyliei, named for Anzu, a part-bird demon from Mesopotamian mythology, and Wylie, the name of a dinosaur-loving grandson of a Carnegie Museum trustee. Besides its poultry-esque features, the team determined that Anzu's forelimbs were tipped with sharp claws, and its tail was large and muscular.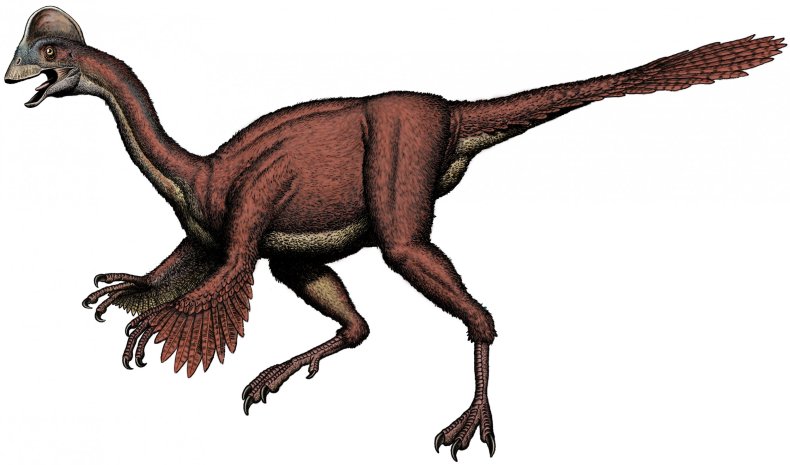 The three Anzu specimens were actually discovered more than a decade ago, and two of them were found by commercial fossil hunters who sell to collectors and museums, Lamanna tells Newsweek. The Carnegie Museum of Natural History purchased the specimens, and for years a replica of the most complete one remained on display, despite little being known about the animal. A plaque accompanying the display at the Carnegie Museum simply reads, "Unnamed Oviraptorosaur." Now, that plaque will be swapped out with the dinosaur's new name and information in Lamanna's paper, along with plaques at several other museums that also acquired casts of the skeleton.
"This is not typically how we do things," Lamanna says, referring to displaying a dinosaur before much is known about it. "It's kind of cool for me, though, because I like to think that museums across the hemisphere are going to have to change their label just like we have to do. [Anzu] has a chance to be a fairly well-known, popular dinosaur."
The Anzu was found in 66 million-year-old rock, indicating it lived at the same time as the ferocious T-rex, which, Lamanna says, "probably made [Anzu's] life pretty miserable." Two of the three specimens also exhibited evidence of injuries, indicating that they were "able to survive quite a bit of trauma," according to the University of Utah's Emma Schachner, another author of the study. One skeleton had a broken and healed rib, while the other has an arthritic toe bone that may have been caused by a tendon which was pulled off bone to which it was attached.