Scientists Are Paying People to Eat Avocados in Weight-Loss Experiment
A group of scientists are paying people to eat avocados to test a hypothesis that avocados can burn belly fat and promote weight loss.
A call for test subjects willing to eat avocados in the name of science this week received an outpouring of responses. Only 1,000 people will get to take part in the experiment, during which they will be supplied with free avocados and be paid $300 for their time. The work is being conducted in collaboration with Loma Linda University (LLU), Penn State University, Tufts University and the University of California, Los Angeles.
"The study will examine whether eating one avocado per day reduces visceral adipose fat in the abdomen," Dr. Joan Sabaté, a professor of nutrition and epidemiology who directs the Center for Nutrition, Lifestyle and Disease Prevention at LLU, said.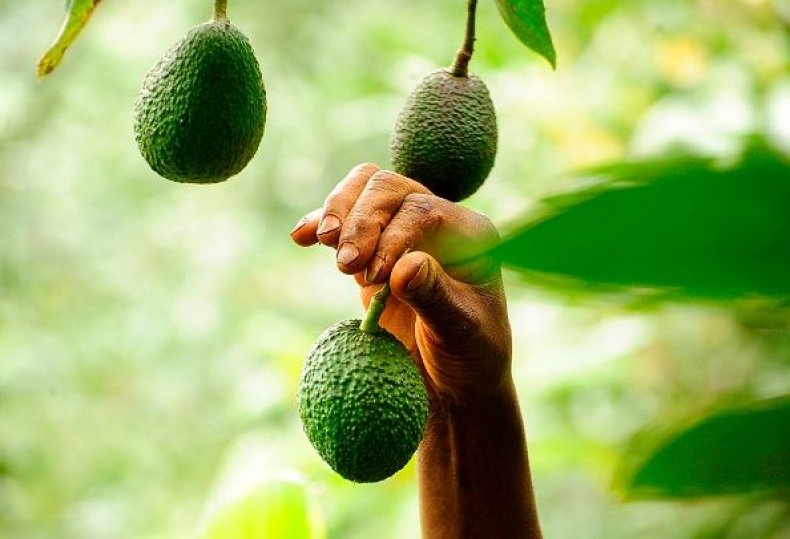 Those selected to participate will be broken into two groups. Some people will be given avocados to eat daily over a six-month period. A control group will be required to eat no more that two avocados during this time.
Those who participate will receive a free health screening. Only at the completion of the project will the subject be paid. Those selected for the control group will also be awarded 24 avocados to take home with them after the study.
To qualify, people must be 25 years of age or older. Men must have a waist measuring at least 40 inches around, and women must measure at least 35 inches around their waist.
Each university is recruiting 250 people to take part in the study. The slots offered through Loma Linda University have already been filled.
The Hass Avocado Board is sponsoring the research, but the scientists say this will not impact their results.
"For the last 20 years, we have been doing dietary intervention studies on plant-based foods and nuts," Sabaté said. "We are rigorous in our selection of projects."