Scientists Create The World's Smallest Holiday Card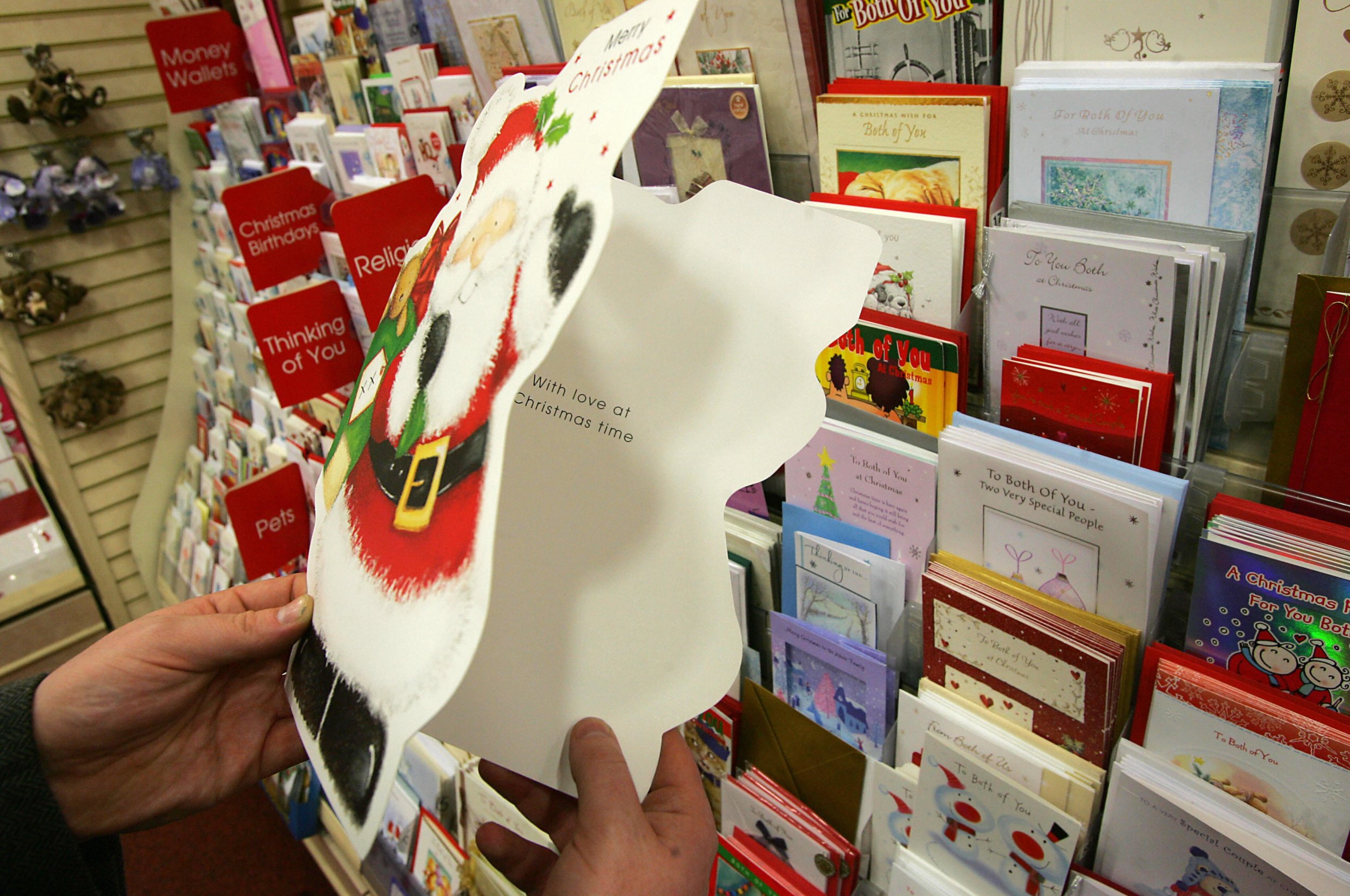 Scientists at a laboratory in London created a one-of-a-kind festive item: the world's smallest Christmas card. In fact, it's so tiny that you can't spot it with the naked eye. You'll need a microscope to make out the fine details of the card, which has a snowman on the front, accompanied by a "Seasons Greeting" message.
Each page of the microscopic card produced by the National Physical Laboratory (NPL) measures 15 micrometers wide by 20 micrometers tall. To understand just how minuscule that is, the NPL explains in a statement that more than 200 million of the cards could fit over a single postage stamp by volume.
"While the card is a fun way to mark the festive season, it also showcases the progress being made in materials research on this scale," co-creator of the card David Cox, a research fellow at NPL, said in a statement. "We are using the tools that created the card to accurately measure the thickness of extremely small features in materials, helping to unlock new battery and semiconductor technologies."
Get your unlimited Newsweek trial >
Cox and his colleague, Ken Mingard, crafted the card using platinum-coated silicon nitride, which is commonly used in electronics. To create the jolly snowman and "Seasons Greeting" message which appears on both the front and inside of the card, the researchers used a focus ion beam–a scientific instrument which sends out charged particles. More often, the tools are used to create smaller versions of electronics and develop new battery materials.
"It's a genuinely exciting development that could help to make new technologies and techniques a reality," Cox said.
Get your unlimited Newsweek trial >
The new card—which folds quickly and easily—is very similar to the world's smallest snowman that NPL researchers created in 2009. The miniature figure measures only 0.01 micrometers across, which is about a fifth of the width of a strand of human hair.
Like the card, Cox also used platinum to create the snowman. The nanofabrication expert used two tiny beads to create the snowman's head and body. Using platinum, he welded the pieces together and then used a focused ion beam to create its eyes and smile. He also used platinum for the nose, which was dispensed through an ion beam.
Scientists Create The World's Smallest Holiday Card | Tech & Science