Cecil the Lion's Grandcubs Expected to Be Born in March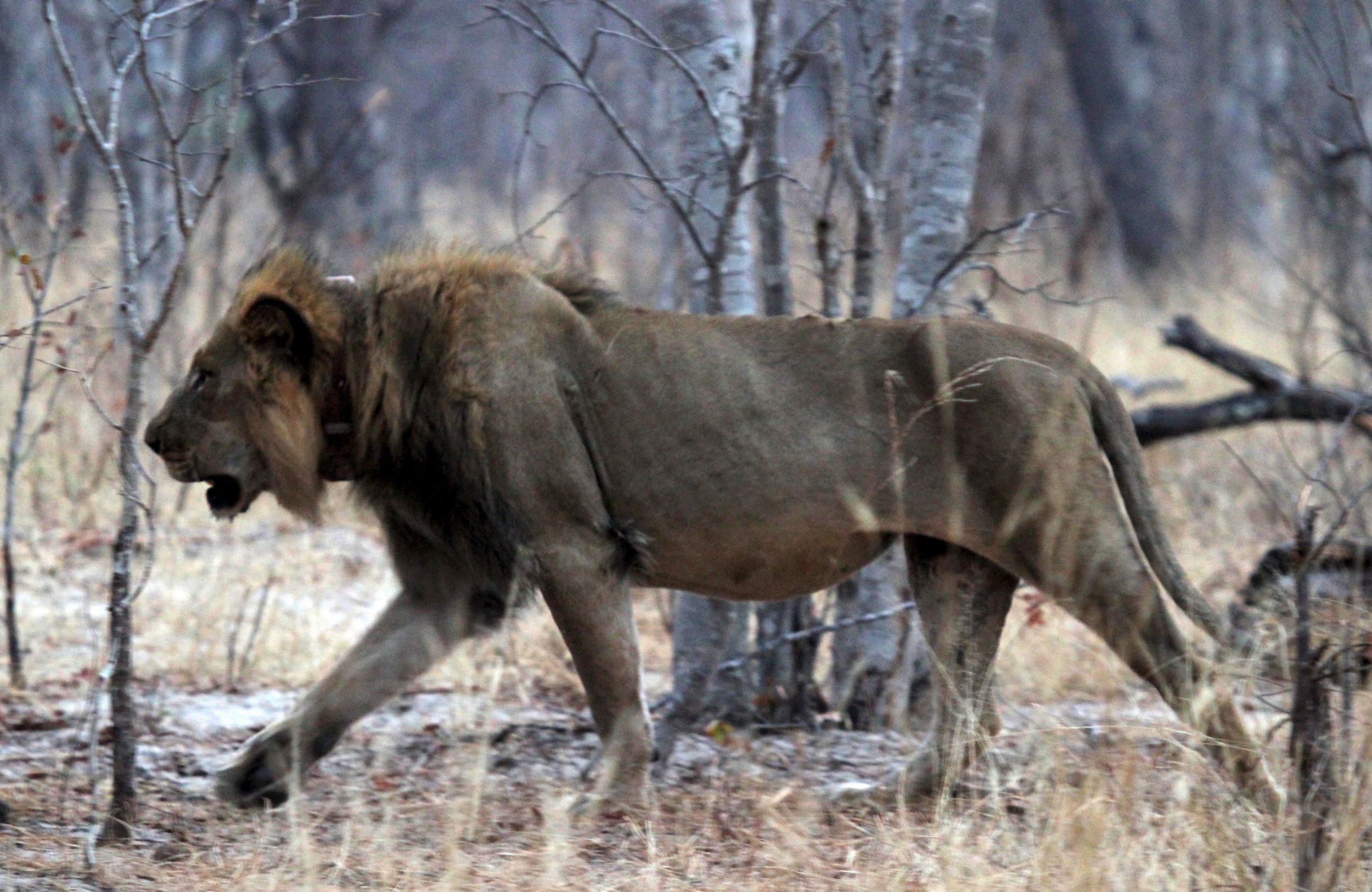 Five months after Cecil the lion was killed by an American hunter in Zimbabwe, the Wildlife Conservation Research Unit said it has observed the lion's son, nicknamed Xanda, mating with lionesses. Pregnancy in lions lasts about 110 days, so scientists expect to see the grand offspring of Cecil born in March.
Cecil was a major tourist attraction at the Hwange National Park in Zimbabwe. He had a black mane, wore a GPS collar and was part of an Oxford University research project before Dr. Walter Palmer, a dentist from Minnesota, paid wildlife guides $55,000 to shoot the 13-year-old with a crossbow.
Cecil likely has many offspring among the Hwange lions, but Xanda is one of the few scientists confidently can link to him.
"The real point of this story is not just the pleasure we might all take in thinking of Cecil's lineage continuing, but more especially the illustration of the power of long-term studies in animal ecology," the unit said.
International outrage and debate about trophy hunting increased in the wake of Cecil's death. Palmer, part of a hunting party that lured Cecil out of the park using an animal carcass, has said he thought the hunt was legal. He spent weeks in hiding before returning to work at his clinic in Minnesota in September. A month later, Zimbabwean Environment Minister Oppah Muchinguri-Kashiri decided Palmer won't face charges in the African country because his hunting papers were filed properly.
But Theo Bronkhorst, a professional hunter who allegedly helped Palmer kill Cecil, is charged with breaching hunting rules in connection with the hunt. And Honest Ndlovu, the owner of the farm where Cecil was killed, also is charged with allowing an illegal hunt.
Meanwhile, the U.S. Fish and Wildlife Service is expected to declare on Monday that two lion subspecies located in India and western and central Africa have been added to the endangered species list. The announcement comes in light of new data that suggests the numbers of lions in the wild are significantly less than previously estimated, according to the International Fund for Animal Welfare. At least 2,232 African lions were killed and then brought into the United States over the past four years, including Cecil, according to Born Free USA, an animal advocacy organization.
The anticipated declaration comes four years after the group and others filed a petition with the Department of Interior to list African lions as endangered under the U.S. Endangered Species Act.