Scientists Gain Insights Into Gauguin's Artistic Process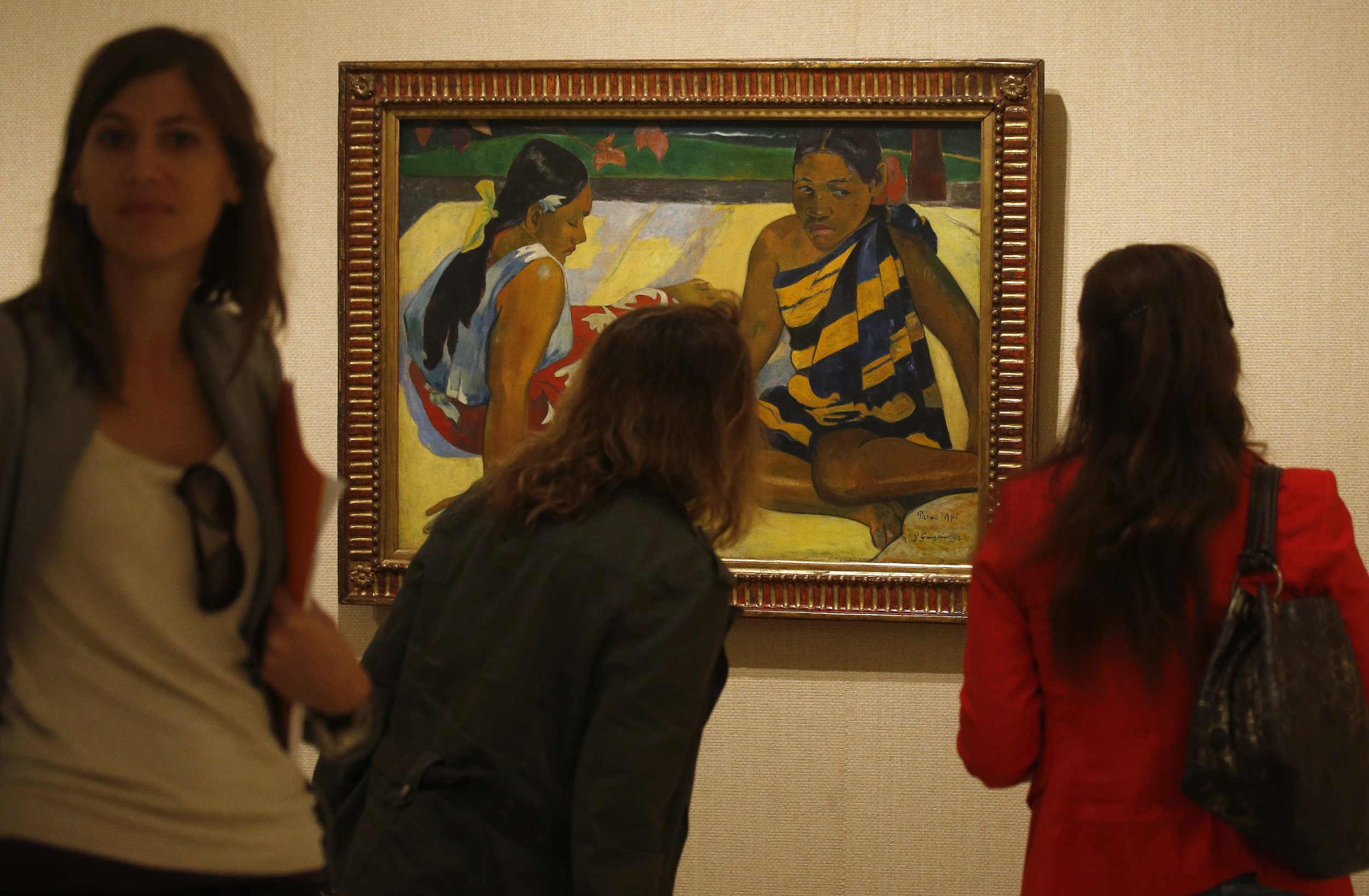 A group from Northwestern University and the Art Institute of Chicago has been using computer imaging tools to uncover details about Paul Gauguin's artistic process. Even though there is a vast amount of scholarship on the French Impressionist painter, who died in 1903, there has been little information about his printmaking technique until now.
The people behind the project may seem like an unlikely combination—computer scientists and art conservation specialists. Northwestern assistant professor Oliver Cossairt announced the findings Saturday at an American Association for the Advancement of Science meeting. Cossairt concedes that he knew little about Gauguin before last fall, but he and his colleagues realized the potential for bringing their expertise into the museum setting.
Beginning last September, the team has been capturing data about 19 Gauguin prints housed at the Art Institute. The project's most in-depth analysis so far has focused on Nativity (Mother and Child Surrounded by Five Figures) from 1902. Gloria Groom, senior curator of 19th-century European painting at the Art Institute, says art scholars never thought it possible to explore the miniscule markings on the surfaces of such prints, which appear much flatter than richly layered paintings. "We think of a print as, that's it. That's all you get," Groom says. "We never knew how we could extract this other information."
While Gauguin is better known for his late 19th-century paintings—one of which reportedly sold for $300 million, believed to be one of the highest prices ever paid for an artwork, a little more than a week ago—he experimented with innovative printmaking techniques in the last years of his life. "They've been thought to be one way and now we're finding out they're much more complicated," Groom says about the prints.
The Northwestern and Art Institute people focused on that technique and sought to figure out how exactly Gauguin crafted his intricate lines. They used photometric stereo, a process that dates to the 1980s and involves taking a sequence of photographs from a fixed camera location while shining a light on the subject. Between taking photographs, the light moves to a new position. For this project, the scientists can use the shifting light "to mathematically separate color from surface shape, providing a much clearer view of the paper's topography," according to a press release.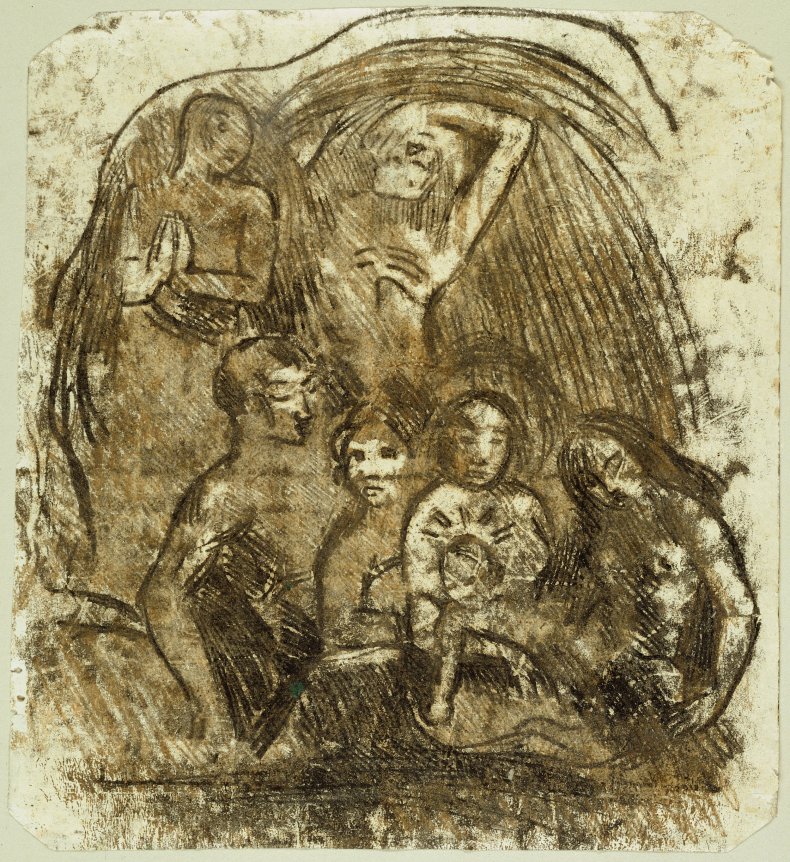 "We just used very simple, inexpensive components, and it can be replicated by any conservator or conservation scientist working at any museum," Cossairt says. It's an accessible method, but still labor intensive; the team processed 20 million pixels for each print.
The team uncovered precisely how Gauguin layered his lines for Nativity; the scientists even used their calculations to re-create the work. Some findings were previously unknown to art experts, such as how the artist achieved certain types of lines, and they indicated that a "monotype" printmaking process was used.
The Art Institute will incorporate the findings into an upcoming online catalog on Gauguin and a 2017 exhibition that will eventually travel to the Musée d'Orsay in Paris.
Nativity depicts a woman at the center holding an infant; they each have halos around their heads. Beside and behind them are five additional figures. Groom says Gauguin turned to monoprinting upon returning to Tahiti for the second time in his life. Unlike the artist's more well-known works, in which Gauguin depicted subjects from his daily life, he was more distanced from the subjects of the monoprints, Groom says. Nativity is dated 1902, only one year before the artist's death.
"For Gauguin scholarship, it's just one more chapter," Groom says of the Northwestern project. "I think people are so akin to seeing the paintings," she adds. "The one thing that never gets the full amount of attention is his work on paper, which is so radical."