Scientists Armed With Lasers Capture 3D Images of Neurons 'Firing' in the Brain in Research Breakthrough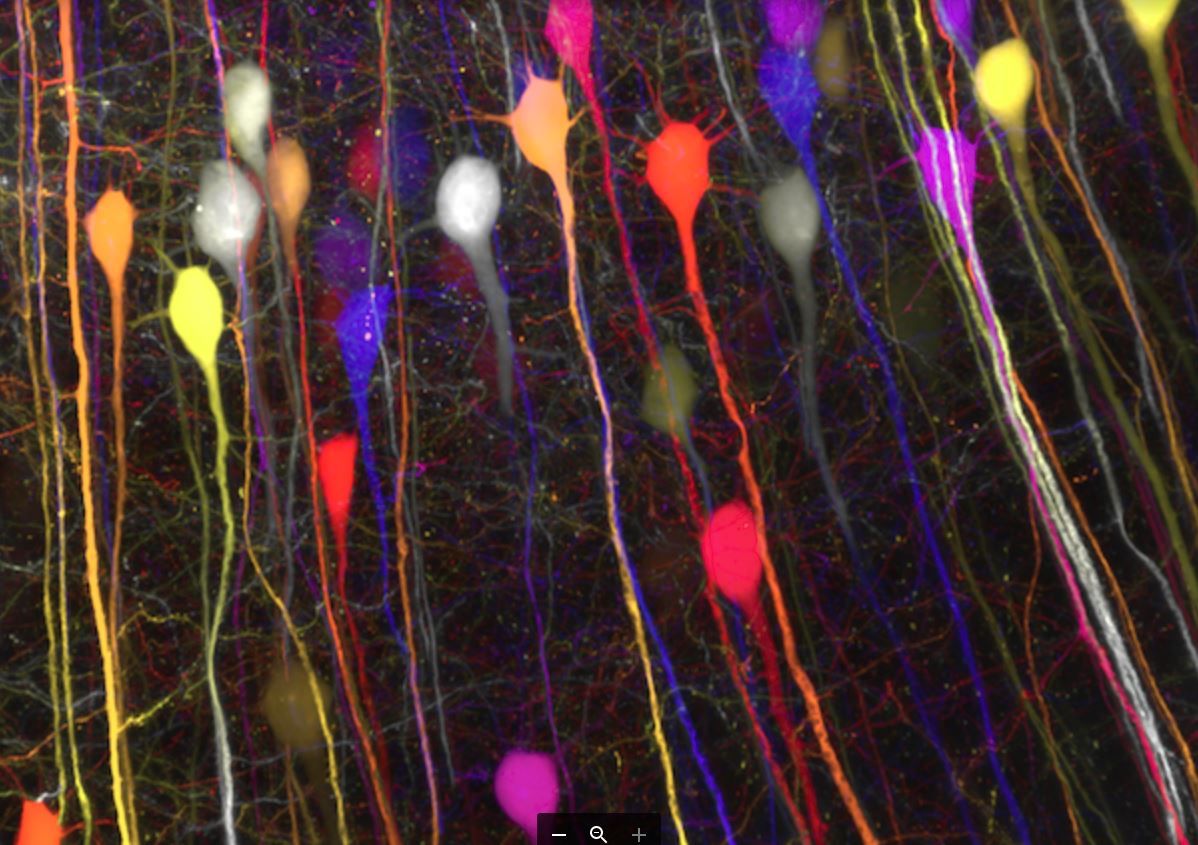 A laser technology startup has captured the clearest ever images of nerves "firing" in the brain, representing a "huge step forward" in the understanding of disorders like autism, schizophrenia and Parkinson's Disease.
The Glasgow-based company M Squared developed the Aurora laser microscope to accurately image large biological structures at a cellular level, with the cutting-edge microscope capable of capturing 3D images 500-times faster than conventional technology.
Graeme Malcolm, CEO and founder of M Squared, tells Newsweek that creating images of neural connections with this level of detail could lead to breakthroughs in understanding neurodegenerative disorders.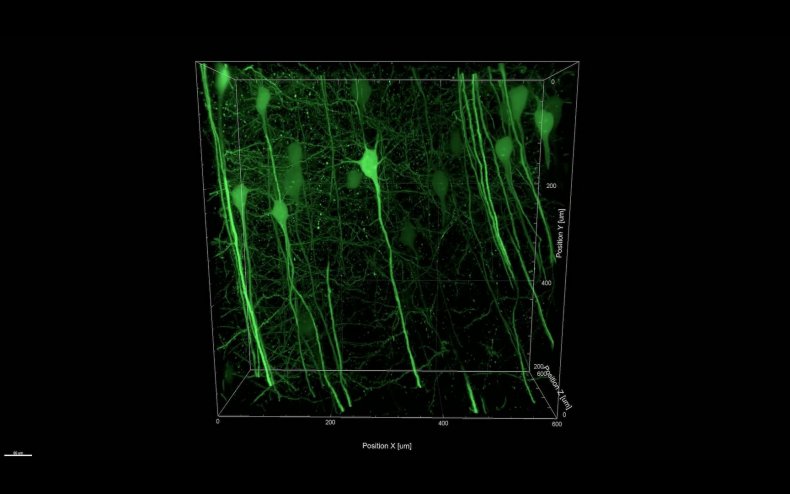 "The technology is at the start of a rapid expansion as more and more people realize the potential of the speed, detail and versatility," Malcolm says.
"In the future, you can see that this technology could be used to investigate a wide range of diseases looking at drug suitability and prognosis in biopsies from human tissue."
The Aurora microscope works by using a sheet of light to illuminate a very narrow section in a sample. The beam is curved and has "lobes," allowing the light to travel further than any other light sheet previously used in microscopy.
Little is known about the mechanisms by which chemicals influence changes in the brain that take place throughout a person's life. The Aurora laser microscope has already provided neuroscientists with new understandings of how this works.
"The effectiveness of [my facility] is heavily reliant on the cutting-edge and innovative nature of the microscopes in the center," says Deepak Srivastava, director of the Wohl Cellular Imaging Centre at King's College London.
"Aurora has already allowed researchers to gain an unprecedented insight into key scientific questions."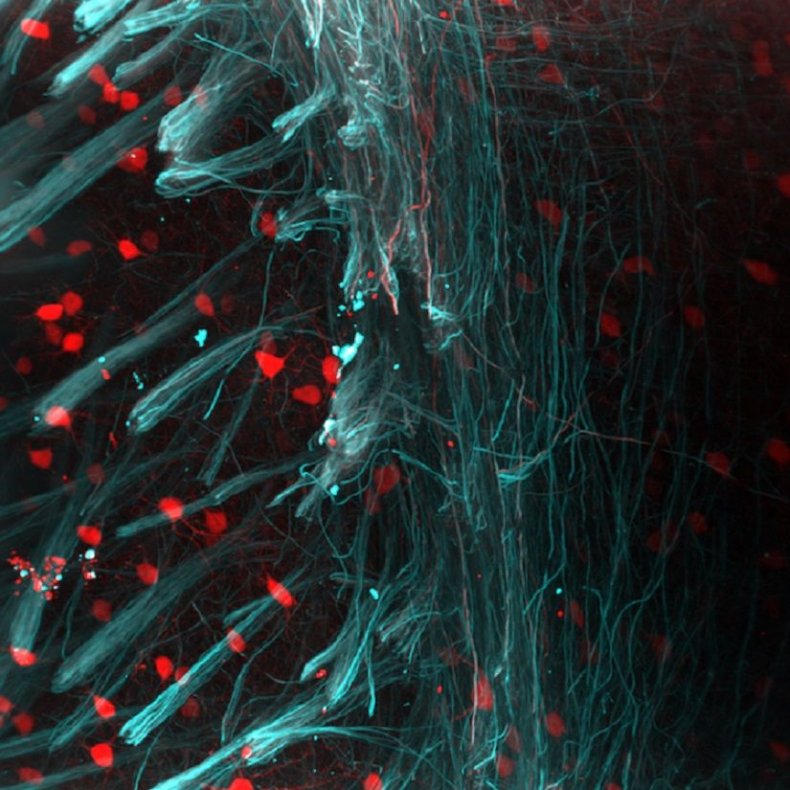 Lasers developed by M Squared are currently being used in a number of fields, including quantum technology, biophotonics and chemical sensing. The technology has the potential to drive innovation and advances in a wide range of industries, from space technology to the medical sector, including cancer treatment.
Since they were first theorized by the physicist Richard Feynman in 1982, quantum computers have promised to bring about a new era of ultra-powerful computing, and are currently being developed by technology giants Google and Microsoft, among others.
Matthias Troyer, a computational physics professor at the Institute for Theoretical Physics at ETH Zurich, told Newsweek last year: "Quantum technologies have matured to the point where we are ready to transition from academic projects to the development of competitive commercial products that within the next decade will be able to perform tasks that classical devices are incapable of."