Scientists Set World Record for Living Underwater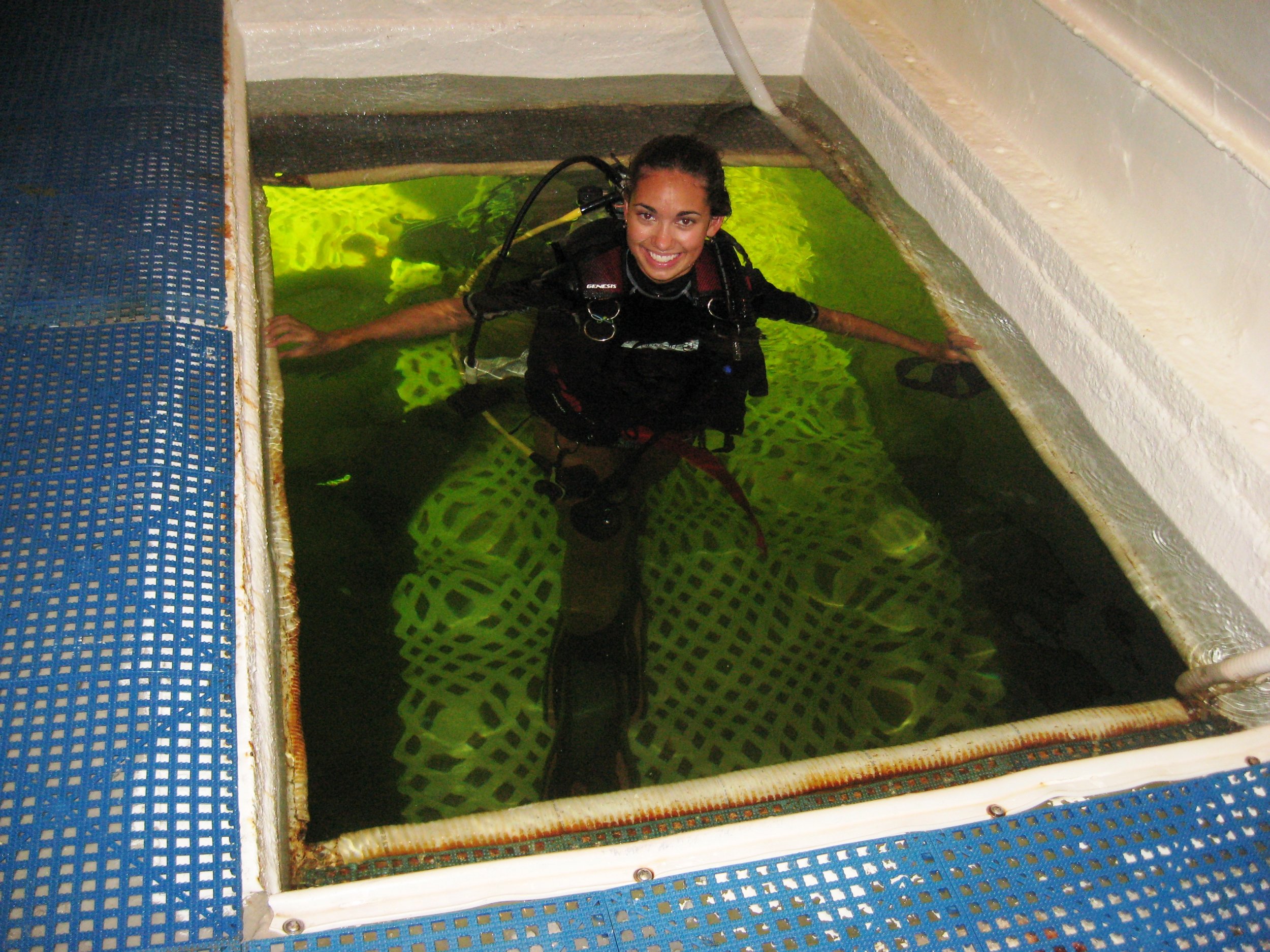 This article has been corrected.
Two scientists have broken the record for the longest time spent living in an underwater building, as of 11:28 a.m. ET on Dec. 11.
The biologists, Bruce Cantrell and Jessica Fain, have spent nearly 10 weeks in Jules' Undersea Lodge, which bills itself as "the only undersea hotel on Earth" and is located just off the coast of Key Largo, Florida.
Prior to this morning, the record was held by Richard Presley, who spent 69 days and 19 minutes in the same "hotel" in 1992, according to Guinness World Records. Presley participated in a NASA experiment to simulate the isolation of living in space and surfaced once his mission was over.
It should be noted that many in the Navy who work and live in submarines have spent much longer stretches living underwater, but not inside fixed buildings, which this record is for.
Cantrell and Fain, respectively a biology professor and biology instructor at Roane State Community College in eastern Tennessee, decided to live underwater to learn more about marine biology and educate students about the ocean. They've hosted a series of weekly educational videos, all available on YouTube, about their time living underwater, which they've dubbed Classroom Under the Sea.
The videos are aimed at teachers and students from middle school and older. The trip was funded by the college and other groups, and its official sponsor is Diversity in Aquatics, an organization devoted to "decreasing the rate of drowning deaths worldwide" and teaching people about water safety.
The duo recounted their experience in a final video aired today (below, fast-forward to 11:10). Highlights included meeting Buzz Aldrin and other scientists, all of whom came to visit them in their undersea abode and participate in their YouTube videos.
They covered many topics throughout the course of the videos. One local issue that has intrigued them is the problem posed by invasive lionfish, a colorful species that is spreading throughout the waters off Florida. They've also urged divers not to feed fish and not to touch coral, and have discussed more broadly covered subjects, including the similarities between living underwater and outer space.
The undersea hotel is anchored just offshore under 25 feet of water. The steel-and-glass facility allows guests and visitors to come and go, exiting through a special door that has a "wet room" separating the water from the dry interior. There are two guest rooms and an eight-by-20 foot common room. It has many portholes that allow visitors to watch sea life.
The facility is filled with compressed air (as is the case with spacecraft), which posed some interesting challenges, the pair said in the final video. For example, before learning that under pressure, food cooks much more quickly than on land, Fain inadvertently burned some Hot Pockets and "exploded" a few hot dogs in the microwave.
Bread that was brought down by hotel staff also had to be frozen beforehand and then thawed, because otherwise the pressure would collapse it on its voyage to the seabed, Cantrell said. Food is normally delivered about once a day.
The researchers will return to the surface on Monday, December 15, putting the new record for living underwater at 73 days (breaking the record was their stated goal at the outset). "I think we'll be happy to see the sky and sun again," Cantrell said.
Note: This article has been corrected. It originally stated that the record was for the "longest time spent living underwater," as the title is phrased by Guinnes World Records. However, several readers have rightly pointed out that many submariners have lived underwater for much longer inside their vessels. The record is for time spent living in a fixed underwater structure.