Bats Harbouring Six New Types of Coronavirus, Scientists Discover, as Humans Risk Exposure
A team of researchers has identified six previously unknown viruses that belong to the same coronavirus family as the pathogen responsible for the COVID-19 disease pandemic, known as SARS-CoV-2.
The scientists, led by Marc Valitutto with the Smithsonian's National Zoological Park and Conservation Biology Institute, detected the novel viruses in free-ranging bats living in the southeast Asian nation of Myanmar, according to a study published in the open-access journal PLOS ONE.
Coronaviruses are a group of viruses containing the pathogens that cause severe acute respiratory syndrome (SARS,) Middle East respiratory syndrome (MERS,) and recently identified COVID-19. According to the researchers, none of the viruses identified in the study appear to be closely related to the pathogens that cause the three aforementioned diseases.
For the latest study, the researchers aimed to detect coronaviruses in free-ranging bats living in close proximity to human communities in Myanmar. To do this they took samples of saliva and guano—or bat excrement—from more than 400 bats representing 11 species.
The samples were taken from three sites in Myanmar between May 2016 and August 2018. The sites were chosen due to the high chances of human-animal interactions. These interactions have become more likely as a result of land use changes and increasing human proximity to wildlife.
"Two of these sites also featured popular cave systems where people were routinely exposed to bats through guano harvesting, religious practices, and ecotourism," the authors wrote in the study.
In total, the scientists detected coronaviruses in 48 of the samples they collected, identifying a total of seven different viruses—six of which were previously unknown. The majority of the positive identifications came from the guano samples.
According to the researchers, the results indicate that guano could prove to be an important transmission route for coronaviruses that spread to humans, potentially posing a risk to people in Myanmar who harvest the excrement. They note that monitoring of active pathogens is limited in the country and that more coronavirus are likely to be uncovered in future.
"Given the potential consequences for public health in light of expanding human activity, continued surveillance for coronaviruses is warranted, especially in other species and human-wildlife interfaces," the authors wrote in the study.
"Land use change will likely continue bringing people into closer proximity with bats, raising encounter rates and opportunities for spillover, facilitating the emergence of zoonotic viruses, and supporting the need for surveillance," they said.
The researchers note that further investigations are needed to determine what risk, if any, the novel coronaviruses identified in the study pose to humans.
Suzan Murray, director of the Smithsonian's Global Health Program and co-author of the study, said in a statement: "Many coronaviruses may not pose a risk to people, but when we identify these diseases early on in animals, at the source, we have a valuable opportunity to investigate the potential threat. Vigilant surveillance, research and education are the best tools we have to prevent pandemics before they occur."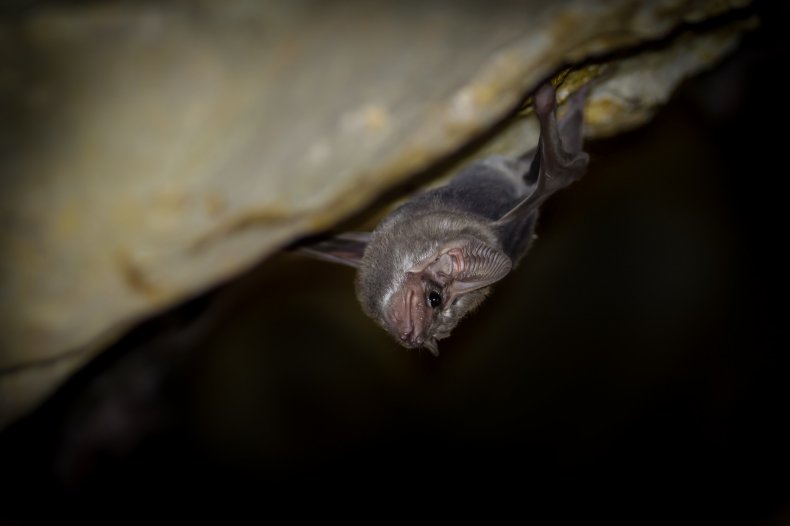 Evidence suggests that outbreaks of emerging infectious diseases are becoming increasingly frequent, with around 40 identified since the 1970s alone. EIDs are described as "those that have recently appeared within a population, or those whose incidence or geographic range is rapidly increasing or threatens to increase in the near future," according to Baylor College of Medicine.
Approximately 60-75 percent of EIDs are considered to be "zoonotic"—meaning that they spread from animals to people. Meanwhile, 70 percent of these zoonotic EIDs are thought to have originated in wildlife species. The risk of what scientists call "virus spillover" has only increased as human activities come to dominate more and more of the Earth.
"Large-scale land use change, such as deforestation and land conversion for agriculture, can alter host-pathogen relationships and increase human encounter rates with wildlife and their pathogens, making cross-species transmission events more likely," the authors wrote in the study.
"In addition, intensification of livestock and poultry production systems results in artificially dense populations of domestic animals, which can lead to pathogen amplification and spillover to humans," they said.
Furthermore, the nature of the modern, globalized world—with frequent travel between countries and large numbers of people living in densely populated areas—provides the perfect condition for infectious diseases to spread.
Scientists are increasingly recognizing that bats are natural reservoirs for viruses that are of public health concern to humans. In fact, SARS-CoV-2 and other coronaviruses such as the pathogen responsible for SARS, are thought to have originated in bats. In the case SARS-CoV-2, the virus is thought to have passed through an intermediary host before first being transmitted to humans in Wuhan, Hubei province, China.
While the the outbreak of SARS-CoV-2 has been linked to a specific wet market in Wuhan where live animals were sold, some scientists have argued that the evidence indicating the virus originated there is not conclusive.
But despite their potential to spread infectious diseases to humans, bats also play an "indisputably essential" role in ecosystems, according to the authors of the study.
"They provide critical services such as seed dispersal, pollination, control of insect populations and fertilization via guano, making them invaluable assets to agricultural industries and small-holder farming," the authors wrote. "The importance of bats to ecosystems and human communities while being the natural reservoirs of many zoonotic pathogens presents a challenge for disease control."
"Understanding their ecology and prevalence in their natural hosts can improve our ability to detect, prevent, and respond to potential public health threats. Given the essential ecosystem services provided by bats, public health efforts should advocate for preventative measures to protect people against disease transmission while enabling human communities and bats to coexist on a shared landscape," they said.
Centers for Disease Control and Prevention Advice on Using Face Coverings to Slow Spread of COVID-19
CDC recommends wearing a cloth face covering in public where social distancing measures are difficult to maintain.
A simple cloth face covering can help slow the spread of the virus by those infected and by those who do not exhibit symptoms.
Cloth face coverings can be fashioned from household items. Guides are offered by the CDC. (https://www.cdc.gov/coronavirus/2019-ncov/prevent-getting-sick/diy-cloth-face-coverings.html)
Cloth face coverings should be washed regularly. A washing machine will suffice.
Practice safe removal of face coverings by not touching eyes, nose, and mouth, and wash hands immediately after removing the covering.
World Health Organization advice for avoiding spread of coronavirus disease (COVID-19)
Hygiene advice
Clean hands frequently with soap and water, or alcohol-based hand rub.
Wash hands after coughing or sneezing; when caring for the sick; before, during and after food preparation; before eating; after using the toilet; when hands are visibly dirty; and after handling animals or waste.
Maintain at least 1 meter (3 feet) distance from anyone who is coughing or sneezing.
Avoid touching your hands, nose and mouth. Do not spit in public.
Cover your mouth and nose with a tissue or bent elbow when coughing or sneezing. Discard the tissue immediately and clean your hands.
Medical advice
Avoid close contact with others if you have any symptoms.
Stay at home if you feel unwell, even with mild symptoms such as headache and runny nose, to avoid potential spread of the disease to medical facilities and other people.
If you develop serious symptoms (fever, cough, difficulty breathing) seek medical care early and contact local health authorities in advance.
Note any recent contact with others and travel details to provide to authorities who can trace and prevent spread of the disease.
Stay up to date on COVID-19 developments issued by health authorities and follow their guidance.
Mask and glove usage
Healthy individuals only need to wear a mask if taking care of a sick person.
Wear a mask if you are coughing or sneezing.
Masks are effective when used in combination with frequent hand cleaning.
Do not touch the mask while wearing it. Clean hands if you touch the mask.
Learn how to properly put on, remove and dispose of masks. Clean hands after disposing of the mask.
Do not reuse single-use masks.
Regularly washing bare hands is more effective against catching COVID-19 than wearing rubber gloves.
The COVID-19 virus can still be picked up on rubber gloves and transmitted by touching your face.