Scientologists Increase Their 'Mecca' on Florida Waterfront After Mass Land Purchases
The Church of Scientology looks to have purchased so much land in its slowly growing mecca on the Florida Gulf coast that it potentially looks like a full takeover. Now, it's no longer a secret for the secretive religion.
The Tampa Bay Times reported that the church, including members and employees, now own 185 properties that encompass more than 101 acres in downtown Clearwater, located west of Tampa and sitting on a picturesque swath of the Gulf of Mexico.
The takeover began back in 1975, the Tampa Bay Times reported. According to the newspaper's website, the church bought a hotel and wrote of its plans to take over the city of Clearwater. Then one brick at a time, and one city block at a time, the church's members grew a footprint in the city that became exponentially larger.
Members bought up homes, businesses and other acreage close to the hotel headquarters. The real estate purchases over 40 years may have looked minuscule at the time, but it all set the stage for a massive purchase of real estate since 2017 by companies controlled by parishioners that turned the heads of local and regional media in Southwest Florida. The $103 million spent on real estate the last three years has doubled the church's footprint.
The downtown sector of Clearwater, next to the water, is the most noticeable takeover. Lawmakers in Clearwater were even taken aback by the mass land purchases since 2017.
"Even city leaders said they didn't know the full extent of the purchases until they were shown maps created by the Times," the Tampa Bay Times reported.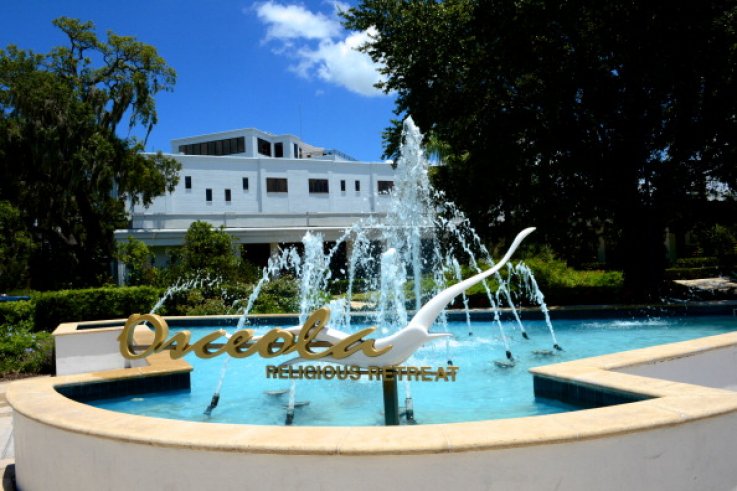 A tug-of-war between Clearwater city leaders and the Scientologists began long before the last few years.
Empty storefronts once dotted the downtown landscape of Clearwater, and both the city council and Scientologists leaders pledged to change it. The clash became a confrontation between the city-owned waterfront and the church's real estate next to its spiritual headquarters.
As the two continued purchasing more land, the city eventually interfered with the church's attempted purchasing of more real estate. The church separated itself from the city in future acquisitions, and henceforth used other ways to acquire land.
The church used a network of members embedded in the business community to buy land. Now over the last three years, the church has accumulated real estate through private owners and land title companies to expand the newfound mecca without the church's actual involvement.
The church shrugged it off as a community of believers wanting to live in the same community.
"There is nothing unnatural about Scientologists wanting to live in the same city that houses the international spiritual headquarters of their church," said the church in a letter signed by its attorney.
"The Church was unaware of the significant number of properties owned by Scientologists in the Clearwater area and are delighted you provided the information.''
Scientologists Increase Their 'Mecca' on Florida Waterfront After Mass Land Purchases | News