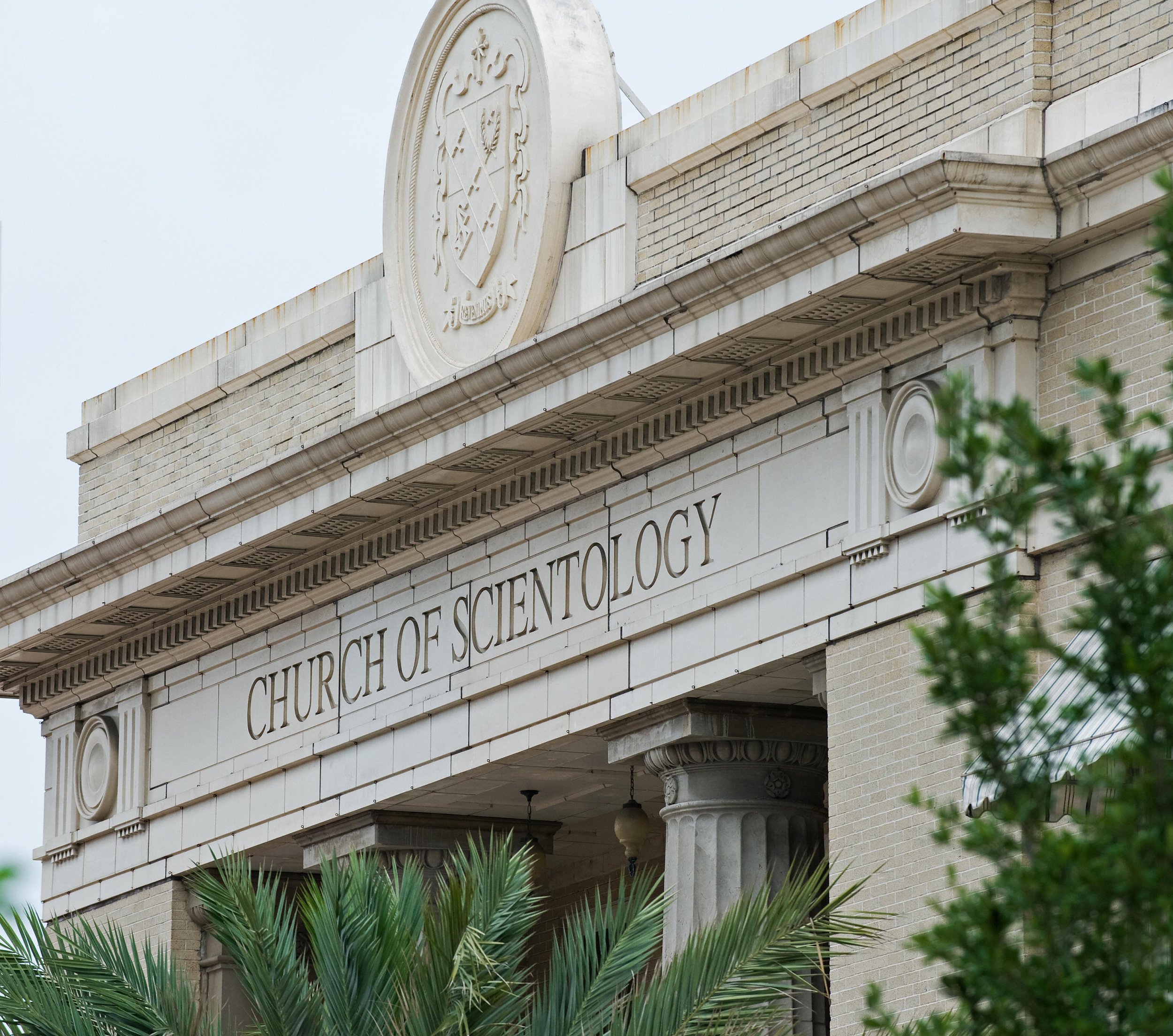 The Church of Scientology sought to attract the "curious" with a 30-second Super Bowl commercial.
The religious group, which has been accused of being a cult by critics, ran the ad during the big game for the sixth straight year. It shows the church's Los Angeles location on Sunset and Hollywood boulevards and its logo on a Times Square billboard in New York.
"Curious? We thought so," reads a closing tagline.
Scientology has several celebrity adherents, including actors Tom Cruise and Elizabeth Moss but has faced accusations of abusive treatment by former members, and harassment and intimidation by critics.
It has come under renewed scrutiny in recent years, after former members detailed accusations of physical and psychological maltreatment in the documentaries My Scientology Movie by Louis Theroux and Going Clear by Alex Gibney.
The Church of Scientology denies that is a cult and says those who have accused it of abuse were in fact expelled for abusive behavior.
Critics have questioned NBC's decision to screen the ad.
"Yet again Scientology spends millions to buy #SuperBowl ads. Scientology continues to behave as a for-profit company rather than a tax-exempt religion. #NotCurious," wrote actress Leah Remini, who has spoken out about the abuses she faced as a follower.
"Did @nbc really accept a #scientology ad?? They are patently anti-LGBT and dangerous. Very disappointing," LGBT advocate Cyd Zeigler tweeted.
It is not known how much the organization spent on the commercial, but according to reports, ad slots during the Super Bowl can cost up to $5 million. The Church of Scientology was granted tax-exempt status by the Internal Revenue Service in 1993, following a decadeslong campaign to secure its legitimacy as a religion.
Newsweek has contacted the Church of Scientology for comment.