What Is 'Freewinds'? Scientology Ship Reportedly Quarantined in St. Lucia for Measles
A ship reportedly belonging to the Church of Scientology has been quarantined in St. Lucia after a confirmed case of measles.
National Chief Medical Officer Dr. Marlene Fredericks James announced the quarantine Monday, which prohibited passengers from leaving the ship. Unidentified by St. Lucian health officials, St. Lucia Coast Guard Sgt. Victor Theodore told NBC News the quarantined ship was the Freewinds, which is owned and operated by the Church of Scientology.
Areas across the United States have experienced recent measles outbreaks, prompting some places, such as New York City, to issue emergency declarations barring unvaccinated people from attending school and other public places. Measles is highly infectious for those who aren't vaccinated and confined areas with large gatherings of people, such as a cruise ship, can increase risks of exposure.
The Freewinds, according to the Scientology website, is a 440-foot ship based in the Caribbean with a home port of Curaçao, a Dutch island. Home of the Flag Ship Service Organization (FSSO), the Scientology website touts it as a "religious retreat ministering the most advanced level of spiritual counseling in the Scientology religion."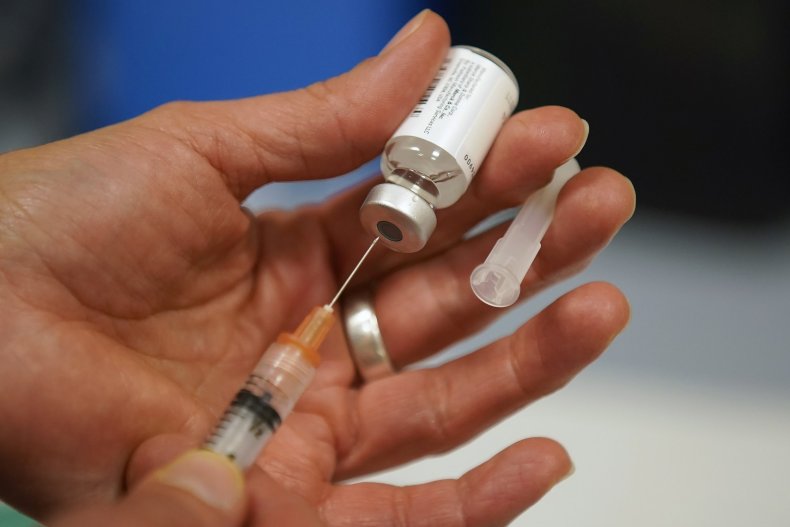 "To a Scientologist, boarding the Freewinds for New OT VIII is the pinnacle of a deeply spiritual journey … It is the most significant spiritual accomplishment of his lifetime and brings with it the full realization of his immortality," the website stated.
New OT VIII is the most advanced Operating Thetan (OT) or a spiritual state of being, and members reaching that level is a task only entrusted to the FSSO. Seminars and religious conventions are also held on the ship, according to the website. Newsweek reached out to the Church of Scientology but did not receive a response in time for publication.
Actor Leah Remini, who left the Church of Scientology and started a show to share the personal accounts of former Church members, noted on Twitter that, according to the church, those on the ship should have been protected from measles.
"The Scientology ship, The Freewinds, is where they reach one of the highest levels of Scientology & are supposed to be impervious to 'Wog Illness,'" she posted on Twitter. "A Wog is a derogatory term used to describe all of you, who are all just average humans compared to the superior scientologist."
The Church does not outwardly prohibit vaccinations, although its founder, L.Ron Hubbard, was critical of Western medicine. Scientologists, according to the website, use prescription drugs when physically ill and "rely on the advice and treatment of physicians."