Scorsese's New Documentary on Inscrutable Beatle George Harrison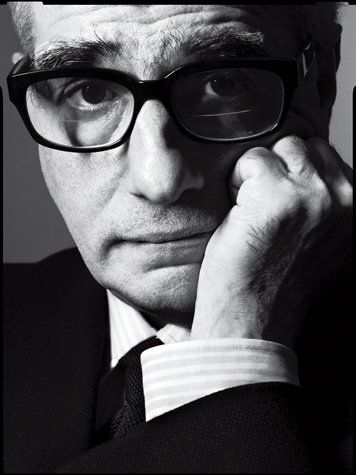 The three-hour film (to be aired in two parts by HBO on Oct. 5 and 6) is one of Scorsese's most personal documentaries—which, from the maker of the intimate, self-probing Italianamerican, is saying a great deal.
"I think of what I felt when I played the first disc on vinyl of All Things Must Pass," he recalled in his home in New York not long ago, while we sat flanked by classic movie posters and near one of his prized possessions, displayed under glass, the slightly threadbare and spectral-looking red shoes from the 1948 movie of the same name. "It was hearing the sound of his guitar and listening to the lyrics—the Phil Spector sound also helped. There was something about the way he plays his guitar, something magical that happens … It's something oddly ritualistic, the way that bells are played in a Buddhist ceremony, or church music to a certain extent. I mean, this is the connection to me over the years—this is going back to 1970. That's a long time. I still have the LP."
As other interviewers have remarked, Scorsese has a distinctive way of speaking, a tense and tumbling but precise delivery. He is, even at this high speed, at once the most responsive and reflective of men; he knows his mind and is generous in sharing opinions. His cinematic obsession is what Italians call dietrologia, "behind-ology," the suspicious art of looking for what's at the back of it all.
"Music was transcendent in my life," he told me. "It took me to another level, to another place—images, fantasies, stories, people, colors—everything came to mind. And that's how I did my work. Through this music." And he added, "It was like cinema. It made me live another way; it made me think another way."
Newsweek subscription offers >
Scorsese's version of himself, strangely modest and self-effacing, is, "I was fearful and I had asthma. I still don't go into Central Park. Out of shyness, out of a forced reclusiveness as an asthmatic, I was not allowed to do many things, and so I didn't think about traveling that much. The way I was raised was, the only way you got out of the house was you got married."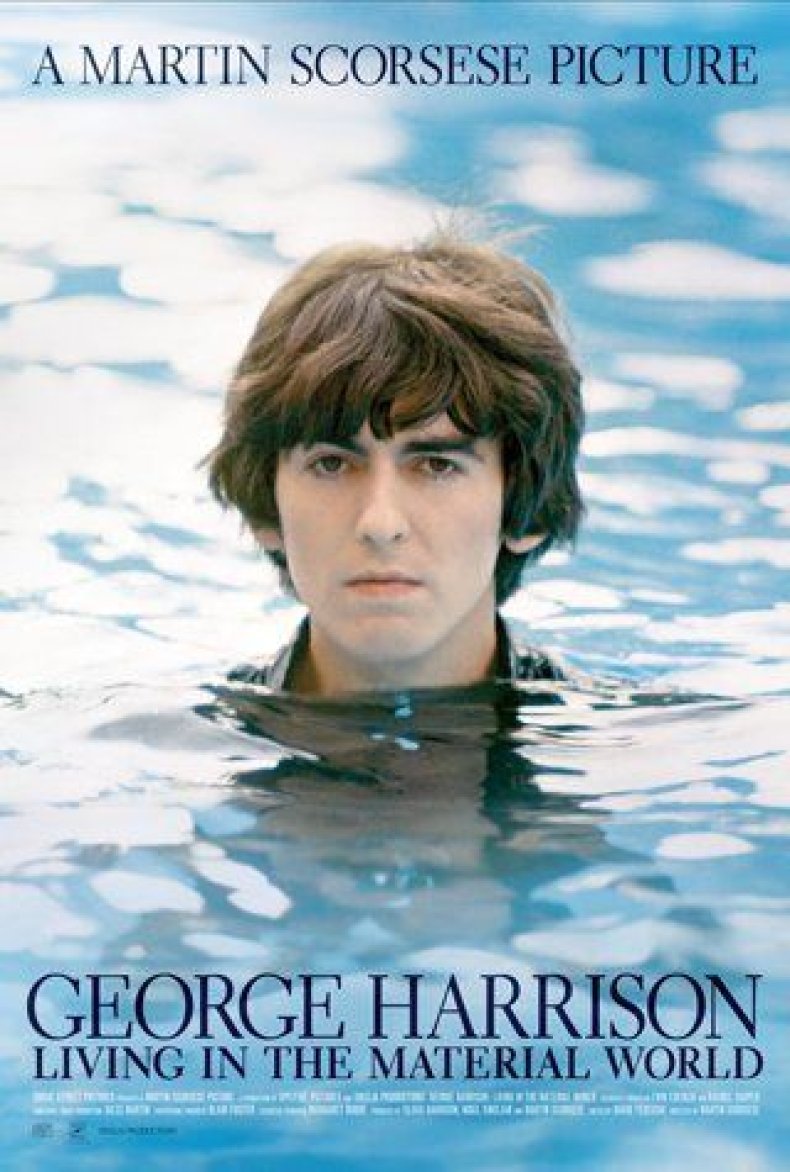 The fragile ragazzo was raised in a small apartment in Little Italy, in postwar frugality, rarely venturing uptown, believing he might have a vocation as a priest, slightly bewildered by the dazzle of the '60s, his head ultimately turned, his heart liberated, by European films and rock and roll.
George Harrison spoke of himself in similar terms, as a skinny lad raised in humble circumstances, the tiny row house in Liverpool, his father's vegetable garden, among the craters and ruins from German bombs, and his own joyous liberation through rock and roll. George's teenage solitude gave him the time and inclination to acquire a precocious guitar-playing skill. In an impromptu audition with Paul McCartney and John Lennon on the top deck of a Liverpool bus, he played Duane Eddy's "Raunchy" with such panache, he made instant friends and joined the band.
Newsweek subscription offers >
"He had everything so young—everything was possible. He was struggling for his own creativity—for his creativity to be recognized," Scorsese said. "But he wouldn't have been able to create All Things Must Passhad he not gone through the relationship—the family relationship of the Beatles. That's what you pay. That's the price you pay."
Scorsese's solemn tone suggested that he could relate to George's ups and downs. George's Dark Horse tour was savaged, in the way that some of Scorsese's greatest films were initially greeted with bewilderment and scorn.
Scorsese agreed, saying, "In my own work I was in those areas not once but many times—coming up against a brick wall. I thought Raging Bull was the last picture I was ever going to make. A number of times I was that way, flattened out, and coming back. As George's story developed there was no way I couldn't relate to it in my own life."
Harrison's departure from the Beatles was abrupt and without regret. Scorsese has footage of some singular bickering between George and Paul. In what seems just another detail in a busy day, George writes in his diary for Jan. 10, 1969, "Got up went to Twickenham rehearsed until lunchtime—left the Beatles—went home, and in the evening did King of Fuh at Trident studio, had chips later," as we learn in the film. Having written hundreds of his own songs, few of which the Beatles had played, he had outgrown them, and so he persisted as a virtuoso rather than reinvent himself. He meditated, he played, he gardened, he traveled, he wrote more songs, some of them the purest poetry. And the very idea of searching became one of his dominant themes.
"Somehow you come out of it—helped by people, or combinations of people," Scorsese said. "In my case it was someone who wanted to play those parts—De Niro wanted to play those parts."
What is remarkable in Scorsese's documentary, something that has become apparent in the decade since George's death, is the uncanny symmetry of his life—a life lived to the fullest. His saturation in the material world drove him to seek the spirit in things—and so the arc of his life seems a series of vanishings and reappearances, journeys there and back, even—as Scorsese shows—the portraits of him that seem iconic are various, a progression of so many styles, his faces, his features, his hair, his posture different in each one. Yet his gaze is unchanged, his eyes telling us that the same soul is inhabiting this body.
This sounds solemn, but George was a man of subtle and often self-mocking humor. He was interested in many things besides music, and although music was his first love, he was vitalized by travel, moviemaking, car racing. Consider his closest friends—the Pythons Terry Gilliam and Eric Idle, and Jackie Stewart, Billy Preston, Eric Clapton, Bob Dylan, Ravi Shankar: the funniest men on the planet, the fastest, his most brilliant contemporaries in music.
Moviemaking was another enthusiasm. His friendship with the Pythons led to his bankrolling The Life of Brian (1979) and the founding of his own movie company, HandMade Films, which went on to make Mona Lisa, Time Bandits, Withnail and I, and many others.
For all their apparent similarities—their dedication to their work, their approach to creativity, their love of life—the conspicuous difference between Scorsese and Harrison is their choice of habitat. Scorsese is the consummate New Yorker, sociable, streetwise, with a distinct aversion to foliage; George's preferred world was the pastoral—gardens, great lawns, and arbors—and his ideal was a tropical island, as remote as possible from any city.
Equal to his passion for music, and his diverse and close friendships was George's overwhelming desire to get back to earth—literally so, to dig, to plant trees, to surround himself with flowers that he himself had grown.
A gardener is inevitably someone with humility, who sees that these trees will eventually outlive him; the gardener is generous, optimistic, nurturing, taking pleasure in the planting but also making something beautiful for others. In George's case, the gardens he made gave him the sense that he was living in isolation, on an island of his own making. "It's great when I'm in my garden," he is quoted as saying in the book of the film, a family album of extraordinary intimacy, edited by Olivia, "but the minute I go out the gate I think, what the hell am I doing here?"
Of George's passion for gardening, well documented in Scorsese's film, Olivia has said that his interest began with his father in his vegetable lot in Liverpool. But he went so much further. The most obvious characteristic of the houses that he built, or bought and fixed up in the course of his life, are the gardens he planned and planted.
"It's fascinating to me that it manifested itself as hope, and nurturing," Scorsese said. "Whatever problems he had, he was still out there, doing the gardening himself. Maybe it's meditation. It helped to cut away the madness of the world around him. It fascinates me to think that he creates music like this and … he gardens! And he does everything in between. It gives him a different way of looking at life. The reality of it is that it's a way of finding some peace with yourself."
But peace was a process—a path, with an uncertain arrival. The harmonious drift of George's songs show his boldness in confronting the essential conflicts in his life and also his making them a part of his music.
"I don't think he ever overcame the doubt or the testing of himself," Scorsese said. "I think he felt there was always something to push, and go further. He said, 'It doesn't matter—we're all above that'—but it does affect, even if it affects in the sense that it makes you stronger in your pursuit."
I mentioned how in many of his most extreme situations George was actually faced with the ultimate reality, the fact of his own mortality. Far from defeating him, that solemnity intensified his spiritual sense.
"He's a man who's trying to find a way inside—the transcendent state," Scorsese said.
The two great crises in his life were his being attacked by a knife-wielding madman who broke into his house, and his being diagnosed with cancer. I believe his son, Dhani, is right in seeing a link between the two traumas. The first was a vicious 3 a.m. assault by a murder-obsessed and crazed intruder, who stabbed George repeatedly, while Olivia counterattacked with an iron poker and then a lamp, helping the badly bleeding George fight off the madman. Olivia, vividly recalling the episode in the film, is a voice-over to a mug shot of the madman's face, battered to a pulp by Olivia and bristling with sutures. "Aren't you glad you married a Mexican girl?" Tom Petty wrote to George afterward. Olivia, George's second wife, of Mexican descent, is from Los Angeles.
In the same nurturing way, Olivia saw George through his intensive cancer treatments until his death 10 years ago. His near-death experience made him more of a yogi; heightened his harmonies, informed his music. He chanted mantras until he was in a trance state.
Reflecting on these crises, Scorsese wonders, "Is there any plan for our lives? No, there may not be. Maybe we are, ourselves—maybe we make the plan. We act out. We make our own meaning. And when the time comes, the man will come in and take you away. He says, 'After all this, I'm being murdered in my own house …'?"
For Scorsese, the conclusion is obvious: learning how to live is a preparation for learning how to die. "[George] says, 'I need to prepare to let go.' For me that's the whole film. The idea of the understanding that it's time to go. And that's what I had to get to. 'Murdered in my own house'—and because of that he starts to let go. It's stunning."
Theroux is the author, most recently, of The Tao of Travel: Enlightenments From Lives on the Road.
Scorsese's New Documentary on Inscrutable Beatle George Harrison | Culture