Scotland: Archaeologists Identify Mysterious Bones Discovered at 'Massacre Cave'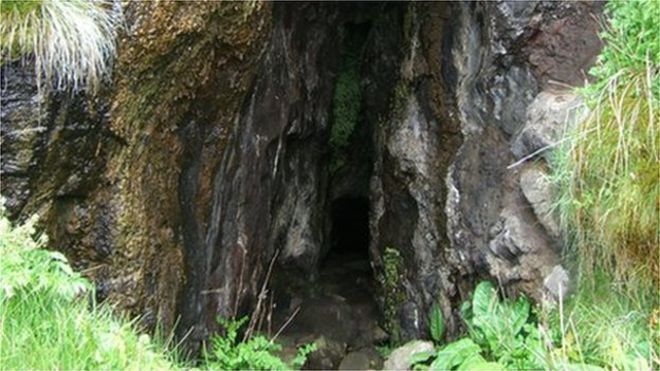 Archaeologists excavating a Scottish cave identified 50 human bones as likely belonging to a teenage victim of a long and bloody feud between warring families. Better known as 'Massacre Cave,' Francis Cave on the island of Eigg was the site of a mass killing around 1577, when as many as 400 members of the Macdonald clan were killed by their rivals, the Macleod clan. The feud wiped out nearly the entire population of the island. Today, just over 100 people live on the tiny island; the number is still more than twice what it was even just 20 years ago.
Initial carbon tests on the bones dated them to between 1430 and 1620. Tourists stumbled upon them last October, but it's only recently that archaeologists conducting post-excavation work identified these bones as those of a teenager. All of the bones come from the same skeleton, which belonged to someone of unknown sex, no older than 16 at the time of their death. Archaeologists are performing further analyses at Bradford University to see what they can learn from the bones about the local diet and lifestyle of the time.
"When post-excavation analysis has been completed we will discuss what happens next with the community on Eigg," Kirsty Owen, senior archaeology manager at Historic Environment Scotland, told The Scotsman. "The decision will be made jointly with them."
Once the work is complete, they bones will be returned to Eigg. 'Massacre Cave' is is now being classified as a war grave, meaning that at least for the time being there will be no further searches for human remains.
The feud between the Macdonalds and the Macleods, very much the Hatfields and McCoys of their day, had brought on a number of massacres. According to The Scotsman, local accounts of this particularly horrific one cite the catalyst as an incident in which three young Macleod men were repeatedly harassing young Eigg women and were subsequently driven from the island and tied up on their boats. But they returned and reassumed positions of power in the community, and began to plot an attack in retaliation. The Macdonalds hid in the large cave, whereupon the Macleods lit a fire at the entrance, suffocating them. Legend has it only one family survived.