Nicola Sturgeon: Fall 2018 Likely Date for Scottish Independence Referendum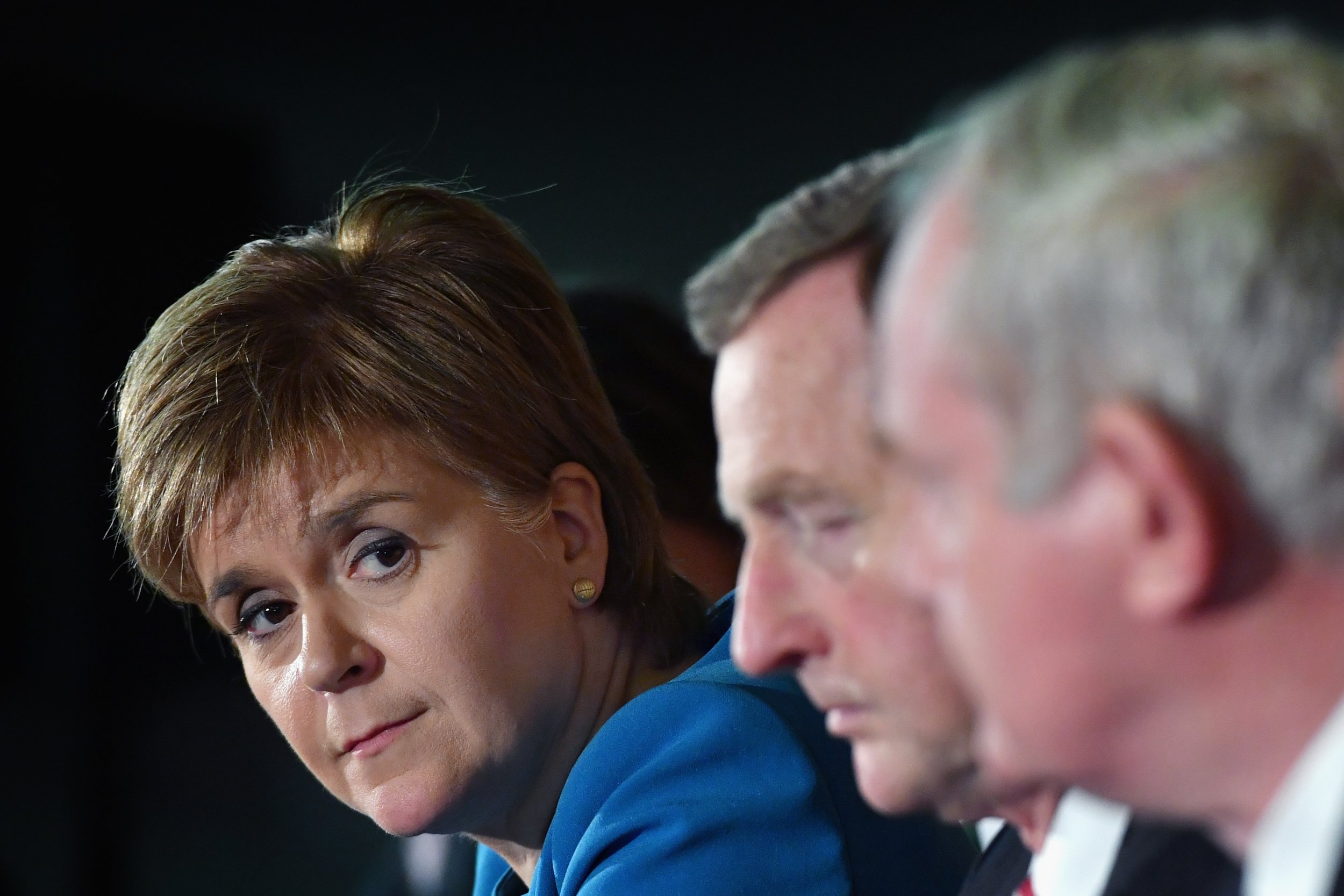 Scottish First Minister Nicola Sturgeon has refused to rule out a second independence referendum, and suggested that fall 2018 would be a likely date.
Speaking to BBC Two program Brexit: Britain's Biggest Deal, Sturgeon said she is not bluffing about potentially calling a referendum.
"I'm not and I never have been," she said. "There are politicians in Westminster who think Brexit and all of this is some kind of game. It's not a game, it's really, really serious and the implications for the UK are serious and the implications for Scotland are serious."
Asked whether fall 2018 was a likely date, as suggested by some of Sturgeon's Scottish National Party (SNP) colleagues, Sturgeon said: "Within that window, I guess, of when the outline of a U.K. deal becomes clear on the U.K. exiting the EU, I think would be the common sense time for Scotland to have that choice, if that is the road we choose to go down."
The SNP's Scottish manifesto, on which Sturgeon was re-elected to her role shortly before the EU referendum in spring last year, allowed her to call a referendum if either opinion polls showed a dramatic surge in support for Scottish independence, or there was a significant change in Scotland's circumstances.
The Brexit vote, where the U.K. as a whole voted to leave the EU but Scotland voted to stay, was one such change.
Sturgeon has since produced plans that, she says, would allow Scotland to remain part of the U.K. and part of the EU single market. But Prime Minister Theresa May's determination to take the whole U.K. right out of the bloc has seen the Scottish government proposals largely ignored.
Sturgeon's call for a referendum would also need to be approved by the U.K. government. But while in principle the Westminster position is that the last independence referendum, in 2014, settled the matter for a generation, in practice, May would be unlikely to refuse.
A poll in 2018 would throw a hand grenade into British politics right in the middle of the Brexit negotiations, which are expected to last from 2017 to 2019.