Man Wakes From Coma to Find Out Coronavirus Killed His Entire Household
Coronavirus survivor Scott Miller now lives alone, after the rest of his household was killed by the disease, and he warns people to continue to remain vigilant.
Miller lived with his mother and her partner in Edinburgh, Scotland. His 76-year-old mother Norma, who suffered from dementia, had fallen down in their apartment in late March and was struggling to stand after the incident. Emergency services took her to hospital where she was tested for COVID-19, and the results came back positive.
Miller visited his mother while she was in the Edinburgh Royal Infirmary, but he was also suffering from coronavirus symptoms and was later admitted to hospital and put on a ventilator while in a medically induced coma.
"When I was in ICU [intensive care] fighting for my life, mom was in the ward basically passing away," he said to the BBC. "People need to understand that this is a real killer, and I don't think people are really taking it seriously."
Scott's sister-in-law Sharlene Miller recalled receiving some very sad news: "On the Sunday morning we got a call to say Norma had passed away, and we got a call from the consultant to say that Scott was very ill as well. Then Norma's partner passed away the following Sunday."
Following Norma and her partner's funeral, Sharlene got close to making an extremely hard decision; whether or not to turn off Scott's life support. The doctors had told the family that Scott's kidneys were failing in addition to having blood clots and pneumonia. He nearly died, but medical staff were able to save him.
"On 15 April they nearly lost him," said Sharlene. "We got a phone call and we thought that was them saying that Scott had passed away, but they'd managed to stabilise him again.
"There was a sense of relief obviously, because I don't think we could have coped with losing Scott as well. When we were able to speak to him and see him, we were elated with that. It was lovely," she said.
After weeks in critical care, medical staff told Scott his mother had passed away. Sharlene had further worries as her parents also contracted coronavirus, but thankfully they survived the disease.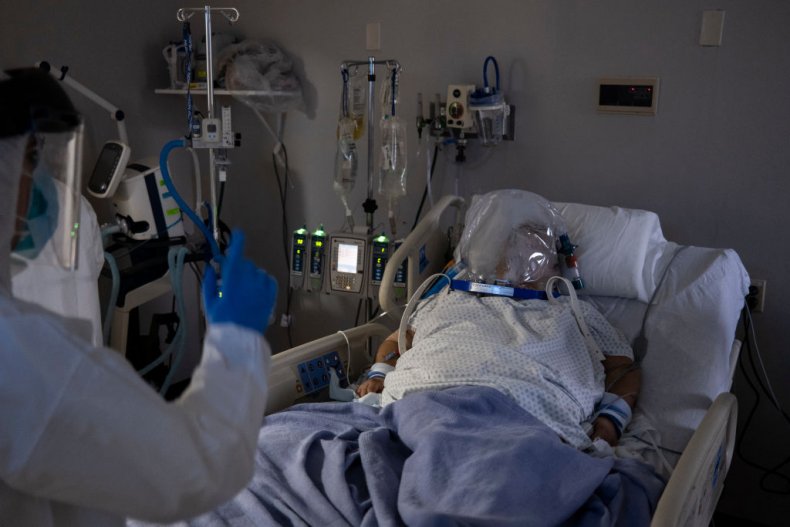 Scott weighed 308 pounds before he contracted coronavirus. He was regularly active, he played hockey and went to the gym three times a week. After being in critical care he lost 49 pounds and had to train himself to walk again. Scott, a self-employed locksmith, doesn't know when he will be well enough to return to work.
"People need to know we're not out of it yet," he said. "They need to know, just be safe and secure and watch out."
The first coronavirus case was discovered in Scotland on March 1. By March 23 a "Stay at Home" order was in place for non-essential workers. Scotland has had more than 18,000 cases of coronavirus, and there have been some 2,500 deaths as a result of the disease.