Scotland Says Nearly 2K COVID Cases Linked to Watching European Championship Matches
Scottish authorities reported 1,991 coronavirus cases Wednesday that they say are linked to watching European Championship games in stadiums, gatherings, pubs or private homes.
The data focused on the first two weeks of Euro 2020 when Scotland's national team played two games — one at Hampden Park in Glasgow and one against England in London. According to Public Health Scotland, 1,294 of the people infected traveled to London for the England game, but only 397 of them were at Wembley Stadium for the match.
Even cases from informal gatherings were tagged as related to Euro 2020. Nine out of 10 infections involved men and about three-quarters of the cases are individuals 20 to 39 years old, the Associated Press reported.
For more reporting from the Associated Press, see below.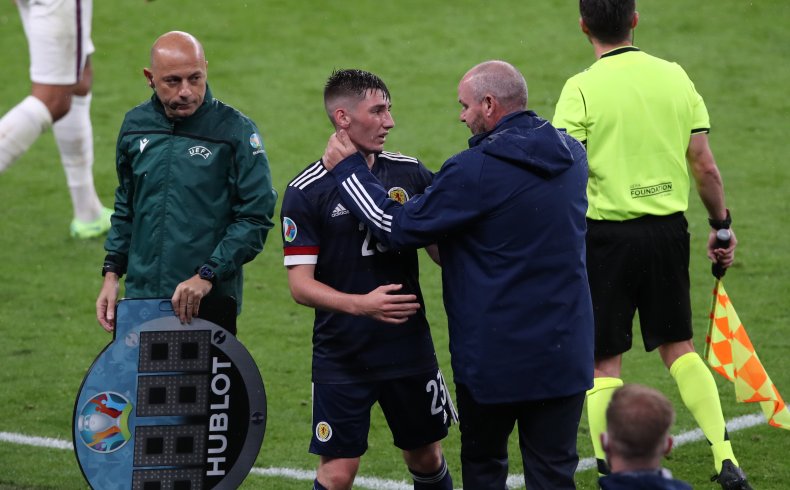 The Netherlands Expands COVID Vaccine Program to Young Adults

The Dutch government says it is extending the coronavirus vaccination program to cover children ages 12 to 17 to help deal with the Delta variant.
The decision follows a recommendation by an independent advisory body on Tuesday to offer the Pfizer shot to that age group.
Health Minister Hugo de Jonge says a vaccination "offers freedom" to young people and "helps prevent a resurgence of the virus in the fall."
After a slow start to its vaccination campaign, the Netherlands has gathered pace in recent weeks. The public health institute said 64 percent of all adults have received their first shot and at least 35 percent are fully vaccinated.
Congress Approves $1 Billion for Head Start COVID Funding
More than 1,500 Head Start programs for children around the country will get a funding boost through President Joe Biden's coronavirus relief bill.
The Department of Health and Human Services announced Wednesday it is awarding $1 billion approved by Congress under Biden's American Rescue Plan.
The money also can be used to help Head Start staffers and their families get vaccinated, although the vaccines are free. For some programs starting this summer, the federal funds will arrive just in time.
Head Start provides preschool and early learning services to more than 1 million children from low-income families through locally operated centers. The program has longstanding bipartisan political support.
Russia Sets COVID Death Record For Second Consecutive Day
Coronavirus deaths in Russia hit a record for the second day in a row on Wednesday, with the authorities reporting 669 deaths, the highest daily tally in the pandemic. The previous record, of 652 deaths, was registered on Tuesday.
Russia has struggled to cope with a surge in infections and deaths in recent weeks that comes amid rather slow vaccination rates.
Russia's state coronavirus task force recorded it has been registering over 20,000 new coronavirus cases and around 600 deaths every day since last Thursday. On Wednesday, 21,042 new contagions were recorded.
Russian officials have blamed the surge, which started in early June, on Russians' lax attitude toward taking necessary precautions, growing prevalence of more infectious variants and laggard vaccination rates. Although Russia was among the first countries to announce and deploy a coronavirus vaccine, just over 15 percent of the population has received at least one shot.
Russia's coronavirus task force has reported more than 5.5 million confirmed coronavirus cases in the pandemic and 135,214 deaths.