Brexit: Will Scotland Call Another Independence Referendum?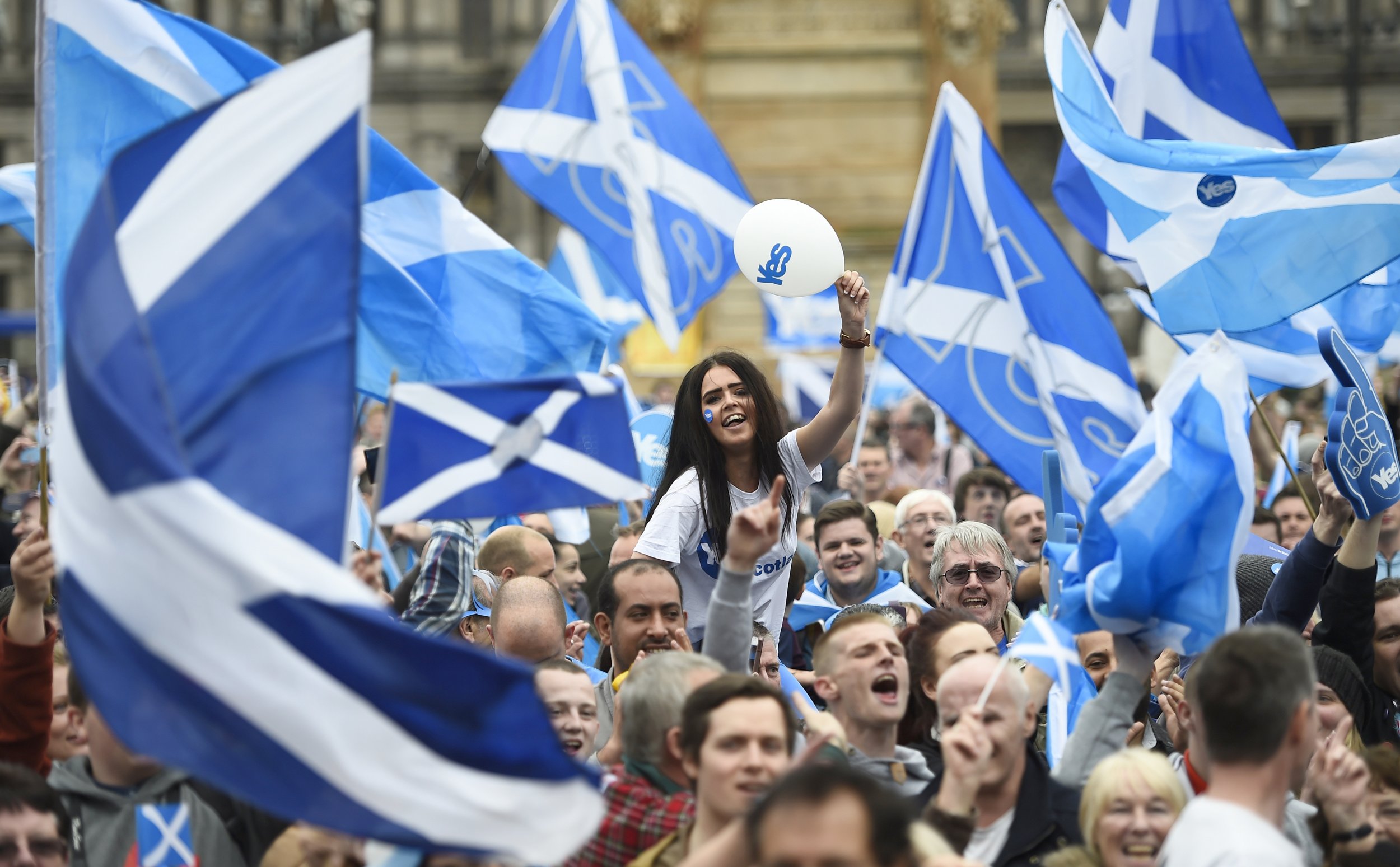 Updated | The EU referendum was impossible to predict, pollsters said, though they managed to guess how Scotland would vote with great accuracy.
Scotland, they said, would overwhelmingly vote Remain, and at the time of writing, 30 of its 32 councils had come out in favor of staying in the EU. Across the rest of the U.K., Leave was leading with the country's leading broadcasters projecting a win for the Brexit side.
Should the U.K. leave the EU, this will pave the way for Scotland to demand a second independence referendum.
Ahead of the Scottish elections on May 5, 2016, the Scottish National Party (SNP) stated in their manifesto: "We believe that the Scottish parliament should have the right to hold another referendum if there is clear and sustained evidence that independence has become the preferred option of a majority of the Scottish people—or if there is a significant and material change in the circumstances that prevailed in 2014, such as Scotland being taken out of the EU against our will."
It is the second part of that statement that may soon come true.
On September 18, 2014, Scotland went to the polls to vote on its first independence referendum. The results were conclusive. Just 45 percent of the votes cast were for Scotland to leave the U.K., a defeat for the pro-leave SNP.
It is not clear, however, if the 55 percent who wanted to remain, would vote differently in the event of a Brexit.
Nicola Sturgeon, Scotland's first minister said early Friday that "the vote here makes clear that the people of Scotland see their future as part of the European Union." While she did not mention her manifesto explicitly, she added that "Scotland has spoken—and spoken decisively."
Speaking to ITV News Alex Salmond, an SNP politician and former first minister of Scotland, mentioned the manifesto pledge but didn't expand further upon it.
Tasmina Ahmed-Sheikh, a senior SNP politician echoed Salmond and added that Nicola Sturgeon, Scotland's current first minister "had plans for all outcomes" in reference to the manifesto and that the public could "look forward to hearing from her."
The SNP may be waiting for the full list of results. Once they have been called, it seems unlikely that the party will forget its manifesto pledge.
This article has been updated to include Nicola Sturgeon's comments.