Scotland has formulated a new strategy to curtail the spread of COVID-19 in school classrooms: cutting off the bottoms of classroom doors.
The endeavor is aimed at improving ventilation, and the Scottish government has earmarked £300,000 pounds, the equivalent of about $407,000 in the U.S.
The move comes just after Scotland updated its COVID-19 guidance for schools by loosening some measures, including easing restrictions for school visitors and school trips and removing a requirement for staggered timetables, according to the government website.
Shirley-Anne Somerville, Scotland's education secretary, outlined the school door plans and other initiatives to improve ventilation in a letter to the Scottish Parliament's Education Committee.
About 2,000 doors in the country's schools and nurseries were designated as having "problematic ventilation," she told members of the Scottish Parliament.
The measures aimed at targeting the ventilation issue, for which the government anticipates spending millions of pounds, also include installing air filters and mechanical fans.
"Scottish Government guidance, based on the current weight of expert advice, is that the primary focus of mitigating activity should be on regular CO2 monitoring and associated remedial actions to improve ventilation (i.e. the introduction of fresh air into spaces), Somerville wrote in the letter.
"Where this cannot be readily achieved, and CO2 readings remain high, air cleaning/filtration devices may exceptionally be used as a temporary mitigation to reduce risks in problematic spaces while more sustainable, ventilation-based solutions are implemented," she added.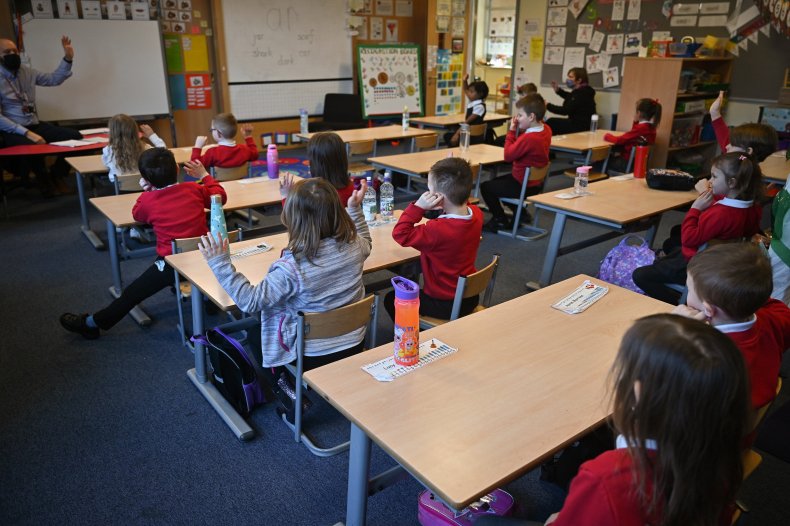 But Willie Rennie, education spokesman for the Scottish Liberal Democrats, called on Somerville to pinpoint better fixes for the ventilation problems and denounced some of the measures she highlighted as "an insult to the thousands of teachers and pupils who deserve a better solution."
"Rather than putting an air filter in every classroom, the education secretary's solution is sending a handyman round to chop up classroom doors," he said, according to Scottish news outlet STV News.
"We are two years into the pandemic and three terms into this school year, but only now has the Scottish Government admitted there is a problem in thousands of classrooms. Yet this could only be the tip of the iceberg," he added.
COVID-19 vaccines are currently available to anyone aged 12 and older in Scotland, in addition to certain children aged five to 11 who are at higher risk from the virus, according to the Scottish government's website.
Data compiled by Johns Hopkins University's Center for Systems Science and Engineering shows that the country's virus infection rates are down from a recent surge in mid-January. Scotland recorded 2,842 new cases on Tuesday, with a seven-day average of 3,507.
Newsweek has reached out to Somerville for comment.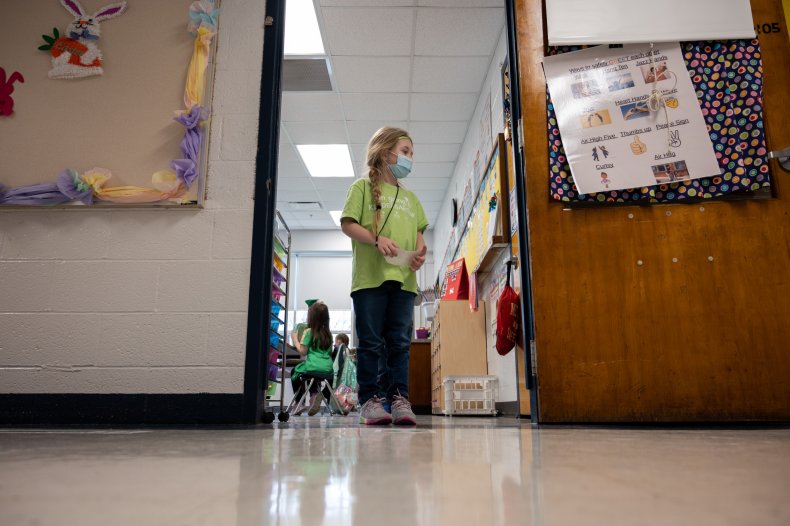 Uncommon Knowledge
Newsweek is committed to challenging conventional wisdom and finding connections in the search for common ground.
Newsweek is committed to challenging conventional wisdom and finding connections in the search for common ground.
About the writer
Zoe Strozewski is a Newsweek reporter based in New Jersey. Her focus is reporting on U.S. and global politics. Zoe joined Newsweek in 2021. She is a graduate of Kean University. You can get in touch with Zoe by emailing z.strozewski@newsweek.com. Languages: English.