What Was Scott Hutchison's Cause of Death? Police Find Frightened Rabbit Singer's Body Two Days After He Went Missing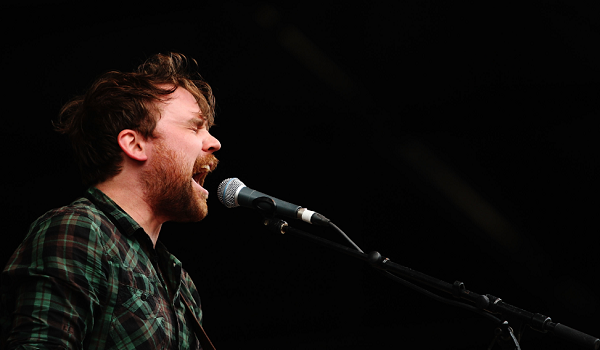 Frightened Rabbit lead singer Scott Hutchison was found dead on Thursday. Authorities discovered his body near a marina in Edinburgh, Scotland, just two days after the 36-year-old was reported missing. His exact cause of death has yet to be released.
The Scotland-born rock star had a long history of mental health issues. Throughout his career, Hutchison often sang of his battles with anxiety and depression. Following his disappearance on Tuesday, Hutchison's bandmates posted a message voicing their concern about his whereabouts and suggested the singer may not have been in the best condition when he went missing.
"We are worried about Scott, who has been missing for a little while now. He may be in a fragile state and may not be making the best decisions for himself now. Please could Scott or anyone with information on his whereabouts contact Police Scotland (101)," the tweet read.
In a statement released Friday, Hutchison's family suggested that the singer's depression may have played a role in his death. "As a family, we are utterly devastated with the tragic loss of our beloved Scott. Despite his disappearance, and the recent concerns over his mental health, we had all remained positive and hopeful that he would walk back through the door, having taken some time away to compose himself," his family said.
"Depression is a horrendous illness that does not give you any alert or indication as to when it will take a hold of you. Scott battled bravely with his own issues for many years and we are immensely proud of him for being so open with his struggles," they continued.
Surveillance footage obtained by authorities showed the guitarist last leaving the Dakota Hotel in South Queensferry in the early hours of Wednesday morning. Hutchison had tweeted on Tuesday: "Be so good to everyone you love. It's not a given. I'm so annoyed that it's not. I didn't live by that standard and it kills me. Please, hug your loved ones," he wrote.
He followed up with a final tweet that read, "I'm away now. Thanks."
What Was Scott Hutchison's Cause of Death? Police Find Frightened Rabbit Singer's Body Two Days After He Went Missing | Culture