Astronauts Complete Spacewalk After Finding Ammonia Leak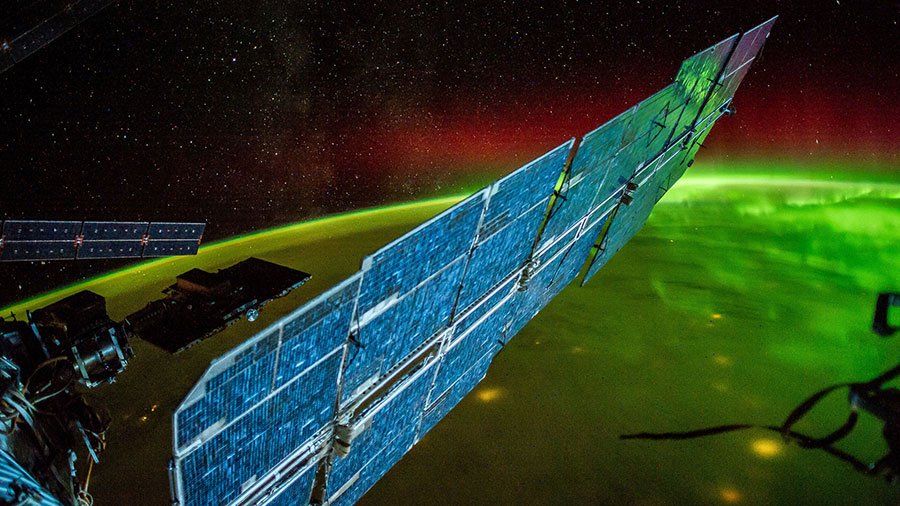 Update: Astronauts Kjell Lindgren and Scott Kelly uncovered a minor problem on a 7 hour, 48 minute spacewalk outside the International Space Station on Friday, when Lindgren observed flakes of ammonia floating away from the ISS.
The flakes meant there was a leak in the station's cooling system into the vacuum of space. That may sound alarming, but NASA says it's a minor hiccup and doesn't pose any danger to the crew. The astronauts do need to be careful not to track any toxic ammonia back into the ISS.
Kelly, the station's commander, also noticed that one of the stitches on his glove was loose. NASA determined that the small loop on the tip of one of his gloved fingers didn't pose any danger, according to the Associated Press.
Several ammonia leaks and minor system failures with the space station's cooling have occurred over the past five years. In 2010, a problem with an ammonia pump left the ISS with half its normal cooling capability. In 2013, astronauts rushed to fix a "very serious" leak in the cooling system.
Friday's mission was aimed at more permanently repairing part of the ammonia cooling system that was fixed in 2012.
The spacewalk is the second ever for Lindgren and Kelly. Kelly, who has spent more time in space than any other American, arrived at the ISS in March, while Lindgren arrived in late July. Lindgren took the lead position on this walk, using the call sign EV-1, a reversal of roles from their first spacewalk, on October 28.
Spacewalks are slow, laborious and physically taxing. Astronauts have to deal with cumbersome suits that make the small, dexterous movements required for mechanical repairs difficult. Oh, and they're floating 220 miles above Earth and traveling at 4.8 miles a second. Still, the walks remain the only way of completing some missions on the ISS, which recently celebrated its15th year in space.
This story was updated after the spacewalk was completed.