Australian Prime Minister Given Two Left Feet in Embarrassing Photoshop Fail on His Website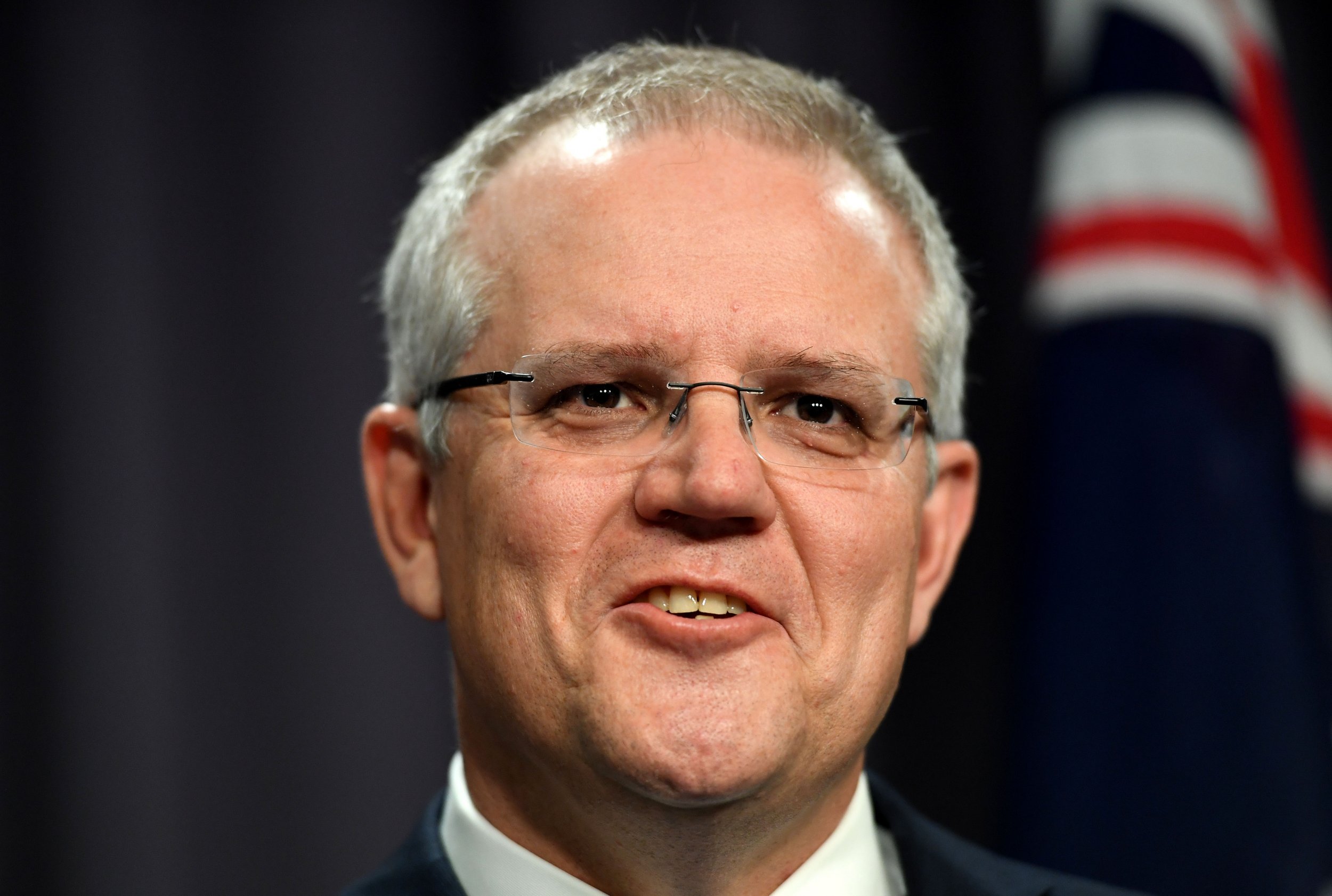 In politics, as in life, one should always try and put one's best foot forward. But for Australian Prime Minister Scott Morrison, it would be a good idea to start with his real feet.
Australian social media has been set alight by an amusing Photoshop fail involving Morrison, in which the politician is sporting two fake left feet.
Read More: Australian embassy in Israel could be moved to Jerusalem, says PM Scott Morrison
The portrait of Morrison and his family—uploaded to his personal website—created a stir online after aides apparently doctored the picture to hide the politician's old sneakers, giving him two left feet in the process.
The shoddiness of the edit alone should have prevented the image being sent out, but the inclusion of two left feet has caused major embarrassment for the department responsible and started a viral trend termed "#shoegate."
A spokesperson for the prime minister said Morrison did not request or authorize editing of the photo, according to The Guardian. "The photo was doctored by the Department of Prime Minister and Cabinet without the knowledge of, or authorization by, the PM or the PM's office," he said.
As the hashtag gathered steam and garnered a wide range of satirical follow-up images, Morrison took to Twitter to deny involvement and make light of the situation himself.
"Message to my department (PM&C): I didn't ask for the shoeshine, but if you must Photoshop, please focus on the hair (lack thereof), not the feet!" he wrote.
Morrison also tweeted a photo of the shoes he was actually wearing in the original image—a pair of well-worn white and blue sneakers. "Here they are in all their glory—my footwear of choice whenever I can get out of a suit," he wrote. The first picture with Morrison's trusty old sneakers has since been restored to his website.
Aussie Twitter users were quick to make the most of the gaffe and show off their own editing skills, the BBC reported. Among them are the family of four transported to a Martian landscape, and image of Australia's cabinet with all members' feet replaced by Morrison's fake white sneakers, and a version of the photo where Morrison is wearing footwear worn by Simpsons character Ned Flanders.
Morrison is the leader of the Liberal Party and became prime minister in August 2018. He came to power via a leadership challenge of former prime minister Malcolm Turnbull. The office has changed hands regularly in recent years, with five different prime ministers having served since 2010.
Riffing on the recent turbulent nature of the post, one user wrote, "The shoes are real, they just Photoshop in whoever is currently prime minister."