'Scott Pilgrim vs The World: The Game' Online: How to Join Matches and Create Own Lobby
Fans are excited for the return of Scott Pilgrim vs The World: The Game. Several years after its sudden removal from every gaming console store, the side-scroller is now back, which means players can join friends to take on hordes of thugs on the streets of Canada.
Scott Pilgrim vs The World: The Game offers local co-op multiplayer, but if you're unable to get together with others physically, you can actually play online. The game's online capabilities are rather easy to use, but if you need an in-depth look into how it works, then keep on reading.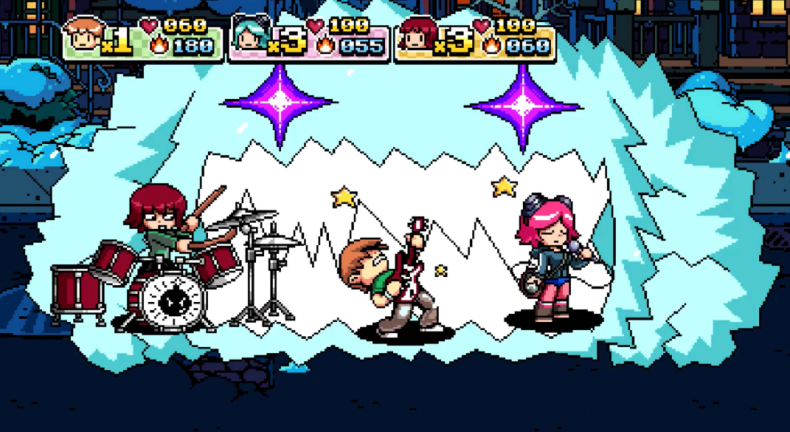 HOW TO JOIN A MATCH
"Join Match" is the easiest way to jump in and play with others around the world.
Select "Network Game" on the main menu and then select "Join Match." After selecting, you'll be asked to select your character. Once you've chosen your character and the color, you'll enter a loading screen where you'll be connected to a match created by someone else.
You'll join them and whoever else joins their room in the lobby, then you'll be transported to the level they selected, and that's it. Be sure to have a strong connection to the internet while playing or you'll experience lag. If the host has a bad connection, though, you'll be kicked out.
HOW TO CREATE A MATCH
If you're looking to create a lobby of just your friends, then "Create a Match" is the option for you. On the main menu, select "Network Game" and then "Create Match."
The next screen will ask you to select the parameters of the match. The first field is the server type. Here, you'll need to select either "Public," which will open it up to anyone when they use the "Join Match" selection, or "Private."
The next field is to select the number of players you'll allow, from two to four.
Next, players will have to select the difficulty between "Average Joe" (Normal), "Rough & Tough" (Hard) and "Supreme Master" (Very Hard). Once the difficulty is selected, it'll be time to choose your character and then the level.
After that, you'll be able to invite your friends. Select the button assigned to the "Invite Friends" input on the button of your screen. That button is different depending on your platform of choice. Once selected, your list of friends will appear, and you can select up to the number of players you've allowed. Send the invites and wait for them to accept and join you in the match.
With your party gathered, you can then begin the match.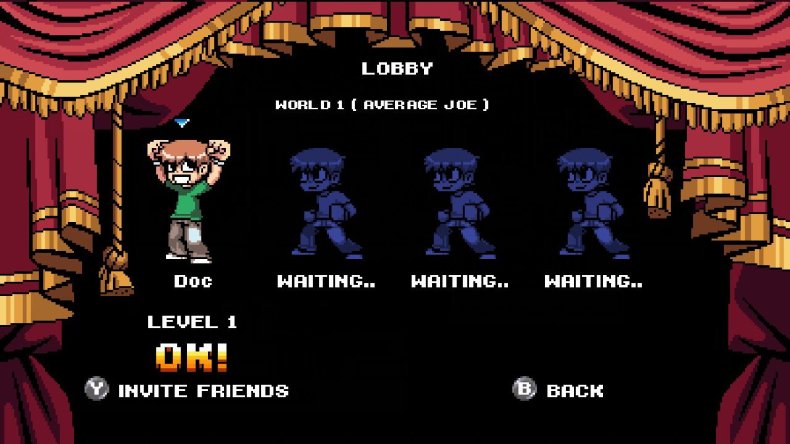 Scott Pilgrim vs The World: The Game is available now for PS4, Xbox One, Nintendo Switch and PC.
Have you enjoyed the return of the Scott Pilgrim game? Let us know in the comments section.