Scott Pruitt Used EPA Staff to Try to Get Wife Chick-fil-A Job
EPA chief Scott Pruitt reportedly tried to land his wife a Chick-fil-A franchise when he asked an aide to set up a call with the fast-food chain's chief executive officer three months into his term as head of the nation's environmental watchdog.
A former Oklahoma attorney general, Pruitt was struggling with paying for his family's home in Tulsa and maintaining a residence in Washington D.C. and was eager for his wife to start drawing a salary when he scheduled a call with Chick-fil-A CEO Dan Cathy last year, The Washington Post reported Tuesday citing emails released under a FOIA request.
Pruitt had his executive scheduler email Cathy to request a meeting over a "potential business opportunity." That opportunity turned out to be a franchise for his wife Marlyn, according to The Post.
The company confirmed Pruitt's intent but stated a scheduled June 23 call with Cathy never took place, and that Pruitt instead had a later call with a company staff member. Marlyn Pruitt, the company stated, never did gain a franchise.
"The subject of that phone call was an expression of interest in his wife becoming a Chick-fil-A franchisee," a company spokesperson told The Post.
The spokesperson added that Pruitt's wife did start the application process to obtain a franchise, but she never completed it.
"Administrator Pruitt's wife started, but did not complete, the Chick-fil-A franchisee application."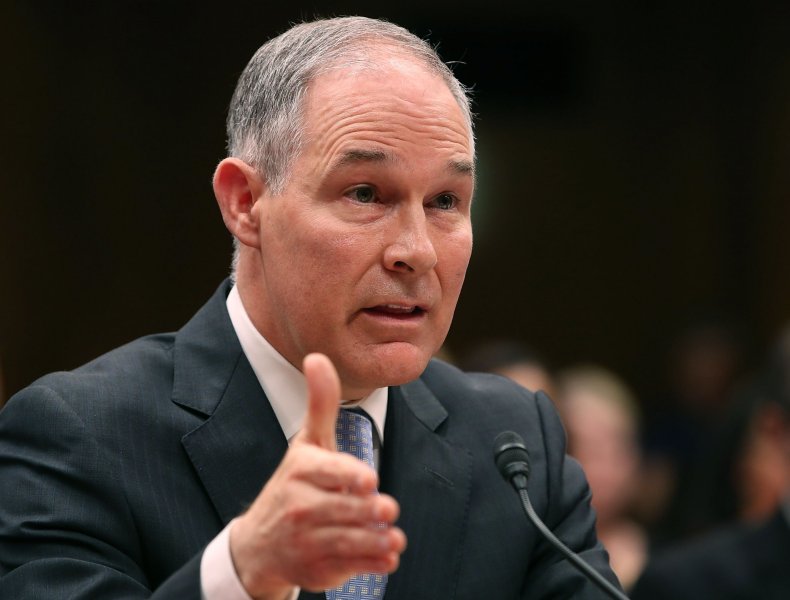 In potentially attempting to capitalize on his role within the federal government, Pruitt may have violated ethics laws that prohibit such use of influence.
Pruitt had also reportedly asked the head of a non-profit group that joins public and private sector leaders to reach out to his wife, the emails showed. Concordia's top executive Matthew Swift did call Marlyn Pruitt and said he offered to introduce her to those in the non-profit sector.
"We discussed her interest in event planning for nonprofits and events that take place in Washington," Swift told The Post. "Mrs. Pruitt was interested in meeting people in the nonprofit sector, and I offered to introduce her to some of Concordia's attendees based in Washington and for her to become involved with Concordia's events."
Pruitt appeared at Concordia's conference last year, and his wife worked the event for $2,000, but Swift refuted that the EPA secretary's appearance at the event was tied to Marlyn being paid.
Pruitt has found himself mired in controversy and internal investigations for much of his term. Calls for Pruitt's dismissal rang out after it was discovered that he paid rent far below market value for a home owned by a Washington lobbyist.
On top of Pruitt's attempt to snag a Chick-fil-A franchise, he has often tasked aides with duties more often fulfilled by a personal assistant than an executive scheduler, The New York Times reported Monday. Pruitt had previously asked an aide to not only help him find a new apartment, but to also secure an old mattress from the Trump International Hotel in Washington.