Scott Pruitt Contradicts Previous Statements, Admits He Knew Of Raises Given To Aides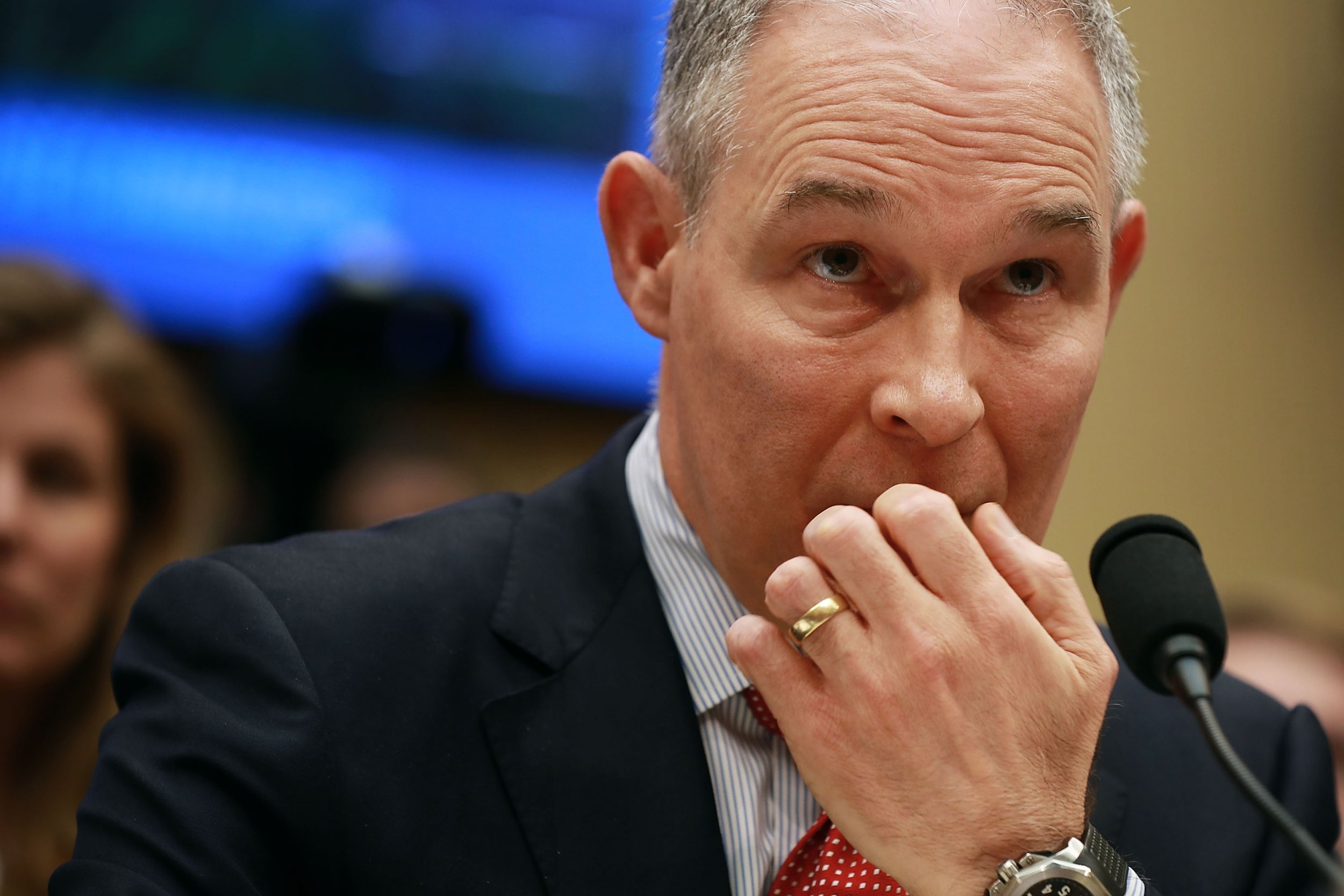 Environmental Protection Agency administrator Scott Pruitt conceded he knew about controversial raises given to two of his aides during a Congressional hearing Thursday, although he said he was not aware of the size of the raises. The admission contradicts statements Pruitt made to Fox News earlier this month, when he said he was not aware of the pay raises until reading media reports.
Pruitt was on Capitol Hill Thursday to testify about the EPA's budget, but much of the questioning rom lawmakers was about a series of controversies related to allegations Pruitt misused taxpayer funds and retaliated against staff who raised concerns. New York Democrat Paul Tonko set the tone for much of the hearing when he grilled Pruitt about reports the EPA went around the White House to give two Pruitt aides tens of thousands of dollars in raises in March.
Last week, the EPA inspector general said that authorization for the raises, which went to staff members Pruitt brought to Washington with him from Oklahoma, were signed by another Pruitt aide, Ryan Jackson. Jackson wrote that he was signing them on Pruitt's behalf.
"In internal emails Sarah Greenwalt, one of the aides who received a substantial raise, stated that you were aware of and you supported the raises...were you aware of the raises?" Tonko asked Pruitt.
"I was not aware of the amount, nor was I aware of the bypassing, or the PPO process not being respected," Pruitt said, referring to the White House's Presidential Personnel Office.
Tonko chastised Pruitt for his answer.
"Well then, I'm concerned that you have no idea what is going on in your name at your agency," Tonko said.
When interviewed by Fox News's Ed Henry on April 4, Pruitt said that he only found out about the raises "yesterday." The Atlantic broke new of the raises on April 3.
Pruitt told Henry he did not authorize the raises.
"My staff did, and I found out about that yesterday and I changed it," Pruitt said. "The PPO process should have been respected...I did not know they got the pay raises until yesterday."