Scott Pruitt and EPA Accused of Scientific Censorship After Pulling Climate Researchers From Conference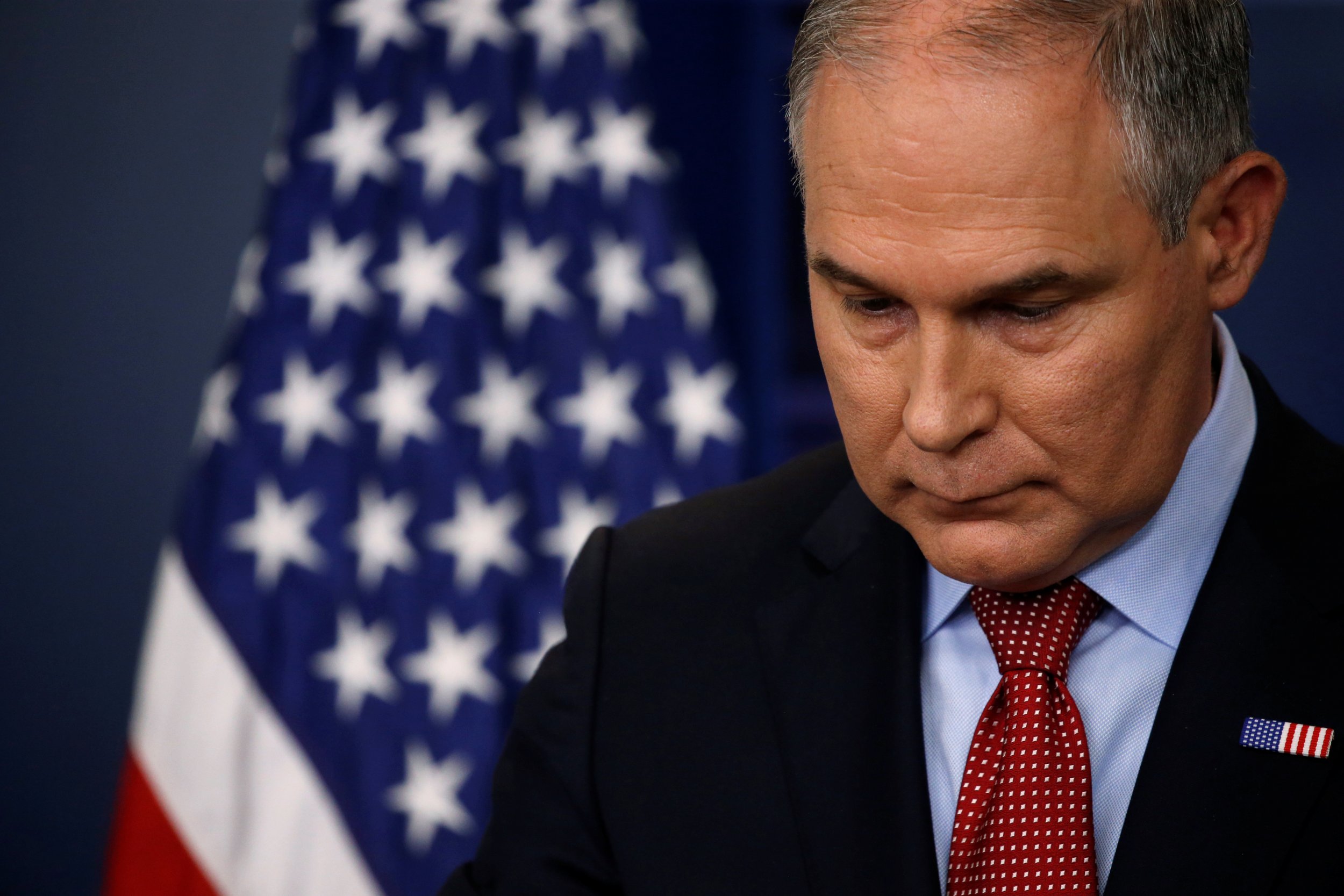 The LinkedIn profile of Scott Pruitt, the current director of the Environmental Protection Agency (EPA), continues to describe him as "a leading advocate against the EPA's activist agenda," as The New York Times reported. As that paper also reported, three EPA scientists have been barred from speaking at an upcoming conference on climate change at the Narragansett Bay in Rhode Island.
The Narragansett Bay is the biggest estuary in New England. It is also the site of a three-year environmental research program, the results of which are being presented at this conference.
The agency has not given a reason as to why the scientists were directed last Friday not to speak at the conference, which takes place on Monday in Providence. A spokesperson for the EPA told The Washington Post that "EPA scientists are attending, they simply are not presenting, it is not an EPA conference."
No explanation was given when an EPA official called the director of the estuary program to inform him that the scientists would no longer be presenting.
The program has received grant funding from the EPA, and EPA scientists—including ecologist Autumn Oczkowski, the originally intended keynote speaker—participated in that program's research.
"Narragansett Bay is one of Rhode Island's most important economic assets, and the EPA won't let its scientists talk with local leaders to plan for its future. Whatever you think about climate change, this kind of collaboration should be a no-brainer," the Democratic Senator Sheldon Whitehouse of Rhode Island told The Washington Post.
"It's definitely a blatant example of the scientific censorship we all suspected was going to start being enforced at EPA," John King, an oceanographer who works on the Narragansett Bay Estuary Program, told New York Magazine. "They don't believe in climate change, so I think what they're trying to do is stifle discussions of the impacts of climate change."
The dissonance between the EPA's comments on their decision and the interpretation of their subtext seems a piece with adversarial comments from that agency given two days ago.
"No matter how much information we give you, you would never write a fair piece," EPA spokeswoman Liz Bowman wrote to The New York Times in response to an email that reportedly included specific questions on policy. "The only thing inappropriate and biased is your continued fixation on writing elitist clickbait trying to attack qualified professionals committed to serving their country."
The email was part of a report on a push to change EPA regulations to make it harder to gauge the public health impact of a chemical that has been implicated in birth defects and kidney cancer.
This news also comes a month after the EPA spent $25,000 on a soundproof communications booth for Pruitt. Earlier in the year, Pruitt requested an expanded, 24-hour detail of armed security guards.