EPA Chief Scott Pruitt Under Investigation for Morocco Trip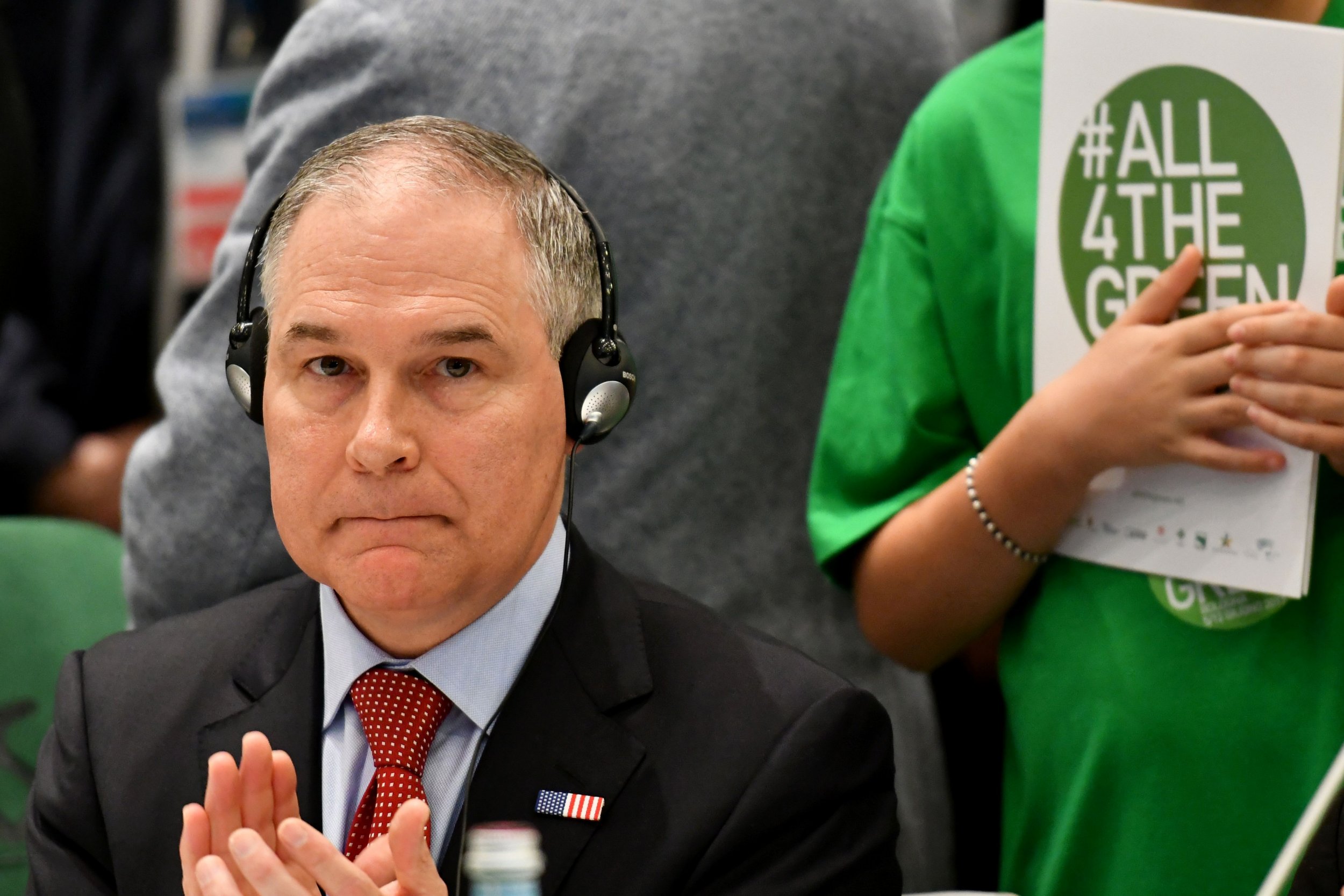 In December, an American official travelled to the North African nation of Morocco, where he promoted trade in liquified natural gas. The official was not in private industry, nor part of a Department of Energy delegation. Instead, he was Scott Pruitt, administrator of the Environmental Protection Agency. Now, Pruitt is facing investigation for that trip by his own agency's inspector general.
The development was first reported by the Washington Examiner.
Pruitt was already being probed for his frequent trips to Oklahoma, where some believe he is laying the groundwork for a senatorial or gubernatorial campaign. His flights to the Sooner State alone, on either private or military craft, have cost American taxpayers $58,000, according to a Washington Post report.
The trip to Morocco lasted four days and cost $40,000. Pruitt was reportedly accompanied by four other officials from the EPA. After the trip came to light, Pruitt said that he was in Morocco to discuss how to "enhance environmental stewardship around the world." Responding to a Newsweek query about the trip, EPA spokesman Jahan Wilcox pointed to a press release dated December 12.
But for critics, Pruitt's natural gas boosterism remained a troubling aspect of the trip, especially given his friendliness with private industry — and stated antipathy to regulation. Pruitt's native Oklahoma, after all, is the third-biggest producer of natural gas in the United States after Texas and Pennsylvania, and Pruitt is well liked by the state's energy sector, which formed a significant part of his donor base when he was an elected official there. Moreover, Morocco is building a $4.6 billion natural gas terminal near the Atlantic port of El Jadida. Morocco and the United States trade under the U.S.-Morocco Free Trade Agreement, signed in 2004.
"We're glad the Inspector General is looking into Administrator Pruitt's trip to Morocco, along with the other ongoing investigations into his spending and travel," said Keith Gaby, communications director at the Environmental Defense Fund. "This trip was another sign that Pruitt doesn't get that his job is to protect the health of American families. He seems much more interested in raising his profile and promoting the interests of those who have supported his political career."
An investigation into Pruitt's trip to North Africa had been requested by Sen. Thomas R. Carper, Democrat of Delaware. In a December 18 letter to the EPA's inspector general, Arthur A. Elkins, Jr., Carper wrote, "I request that you review the purpose of Administrator Pruitt's travels to determine whether his activities during each trip are in line with EPA's mission 'to protect human health and the environment.'"
On Tuesday, a notice from the EPA's Office of the Inspector General indicated that it was, in fact, expanding its inquiry into Pruitt's travel to include last month's Morocco trip.
Pruitt is one of several Trump cabinet members facing questions about the potentially improper use of taxpayer funds. In September, Health and Human Services secretary Tom Price resigned for having spent more than $400,000 on private flights. More recently, Interior secretary Ryan Zinke has come under scrutiny for a $40,000 helicopter tour of Nevada.
This post had been updated with additional information.