Scott Pruitt's First EPA Speech Gets a D+/C- From Environmental Academics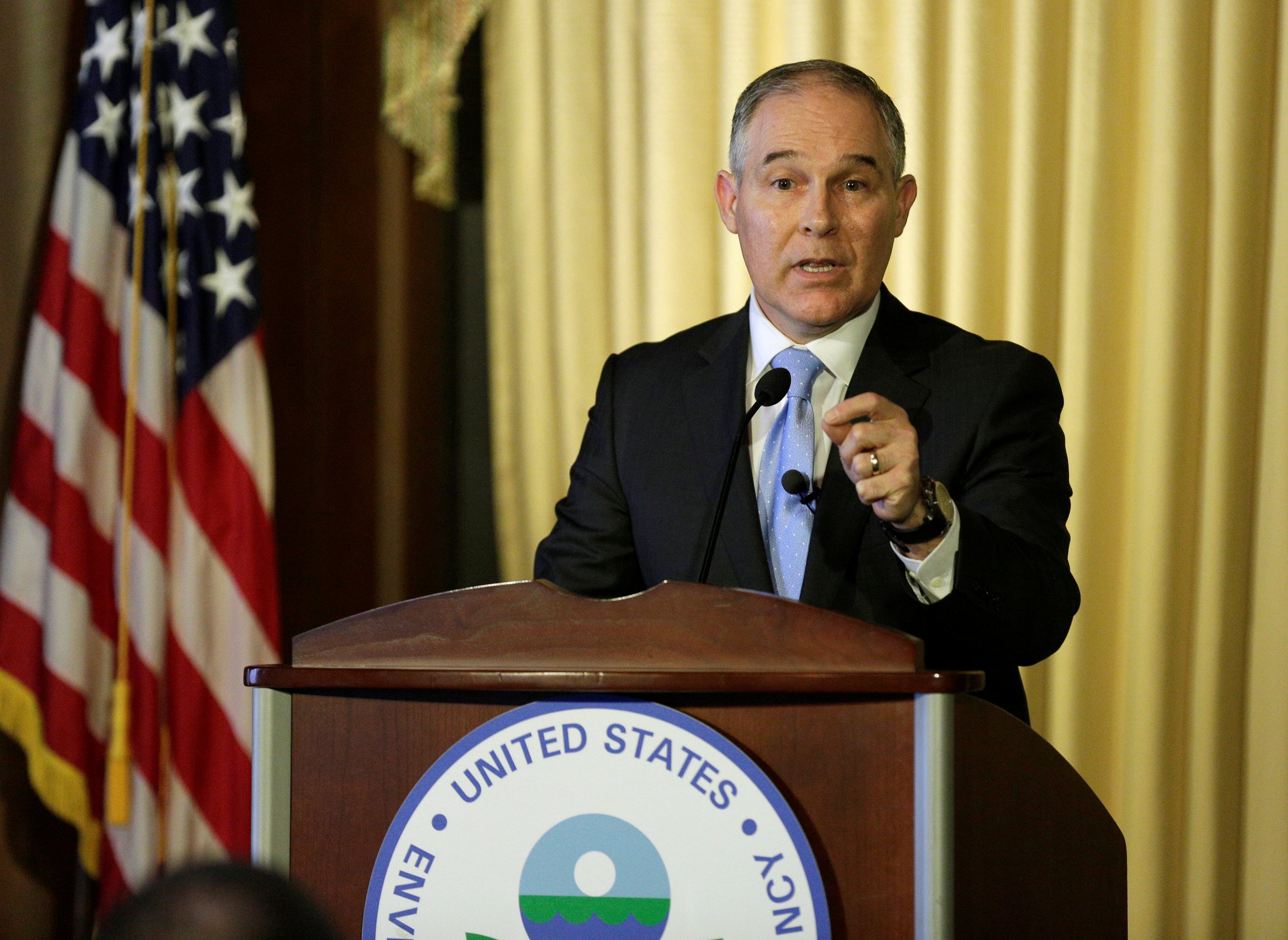 Environmental scholars have graded Scott Pruitt's first speech to the Environmental Protection Agency (EPA), and the new agency head barely passed.
"I'd give Pruitt a D+ or a C-," says Chris Sellers, professor of history at Stony Brook University. "He showed effort, his writing was not that bad, but his research was pretty thin."
A group of historians, scientists and researchers in the Environmental Data and Governance Initiative (EDGI) took a transcript of the Tuesday speech from one of the Oklahoman's local newspapers and annotated it as they would an academic paper, complete with letter grade.
The document was shared with Newsweek on Thursday, and the full marked-up text is included below. The scholars added citations where context was lacking, commented on word choice, and analyzed what some parts of the administrator's speech could mean for the EPA.
Sellers and his colleagues at EDGI were surprised to find that Pruitt's speech made no reference to the EPA's rich legacy, only mentioning historical events that occurred before the agency's founding. They also found Pruitt's remarks about federalism and the role of the states to be ill-informed, especially given that the agency was founded in part due to states' unwillingness to implement regulations that met federal standards. They also were extremely wary of Pruitt's failure to mention pollution, environmental health or climate change.
"The speech was notable for what it said, from the history it cited to the principles it enunciated to its choice of words," an introduction to the marked-up document says. "Most significantly the address left unsaid the legacies and obligations and thorny implications of EPA's mission and history."