Trump Dismisses Rumors That He'll Make Scott Pruitt Attorney General
The embattled Environmental Protection Agency chief will not replace Jeff Sessions as attorney general, President Donald Trump tweeted Friday, dismissing rumors to the contrary.
"Do you believe that the Fake News Media is pushing hard on a story that I am going to replace A.G. Jeff Sessions with EPA Chief Scott Pruitt, who is doing a great job but is TOTALLY under siege?" he wrote. "Do people really believe this stuff? So much of the media is dishonest and corrupt!"
Pruitt, who served as attorney general in Oklahoma, has expressed interest in holding that job nationally, Politico reported in January, The New York Times reported last month and The Wall Street Journal reported this week. But Friday's tweet came hours after CNN reported that Trump had considered Pruitt for the position.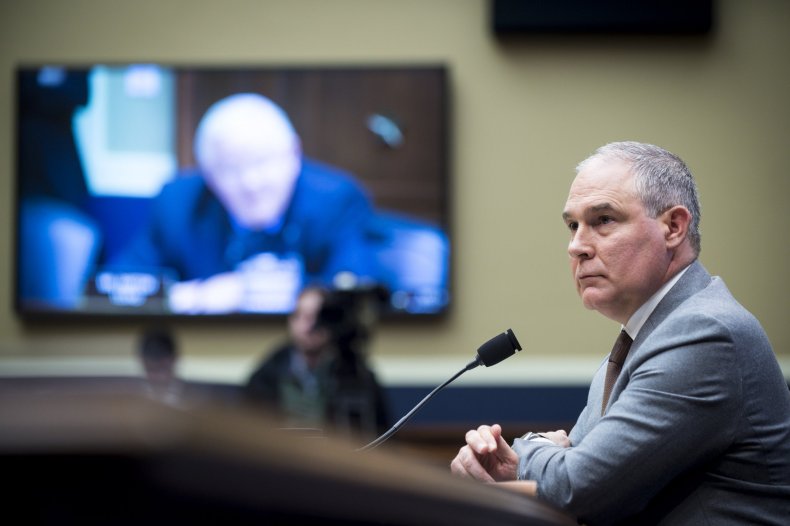 Trump has long expressed interest in getting rid of Sessions, a former United States senator from Alabama who was among Trump's earliest supporters in Congress. But Sessions's recusing himself from investigations involving the Trump campaign, which later meant he would not oversee the special counsel probe, has angered Trump. Starting last July, Trump has said publicly multiple times that he would not have hired Sessions if he knew the attorney general would recuse himself.
Pruitt has in recent days came under intense scrutiny for alleged ethics violations. But the president has defended him, as he did in the tweet Friday. "I think he's done a fantastic job. I think he's done an incredible job. He's very courageous," Trump told reporters on Thursday aboard Air Force One.