Scott Pruitt Spent More than $40,000 on EPA Private Phone Booth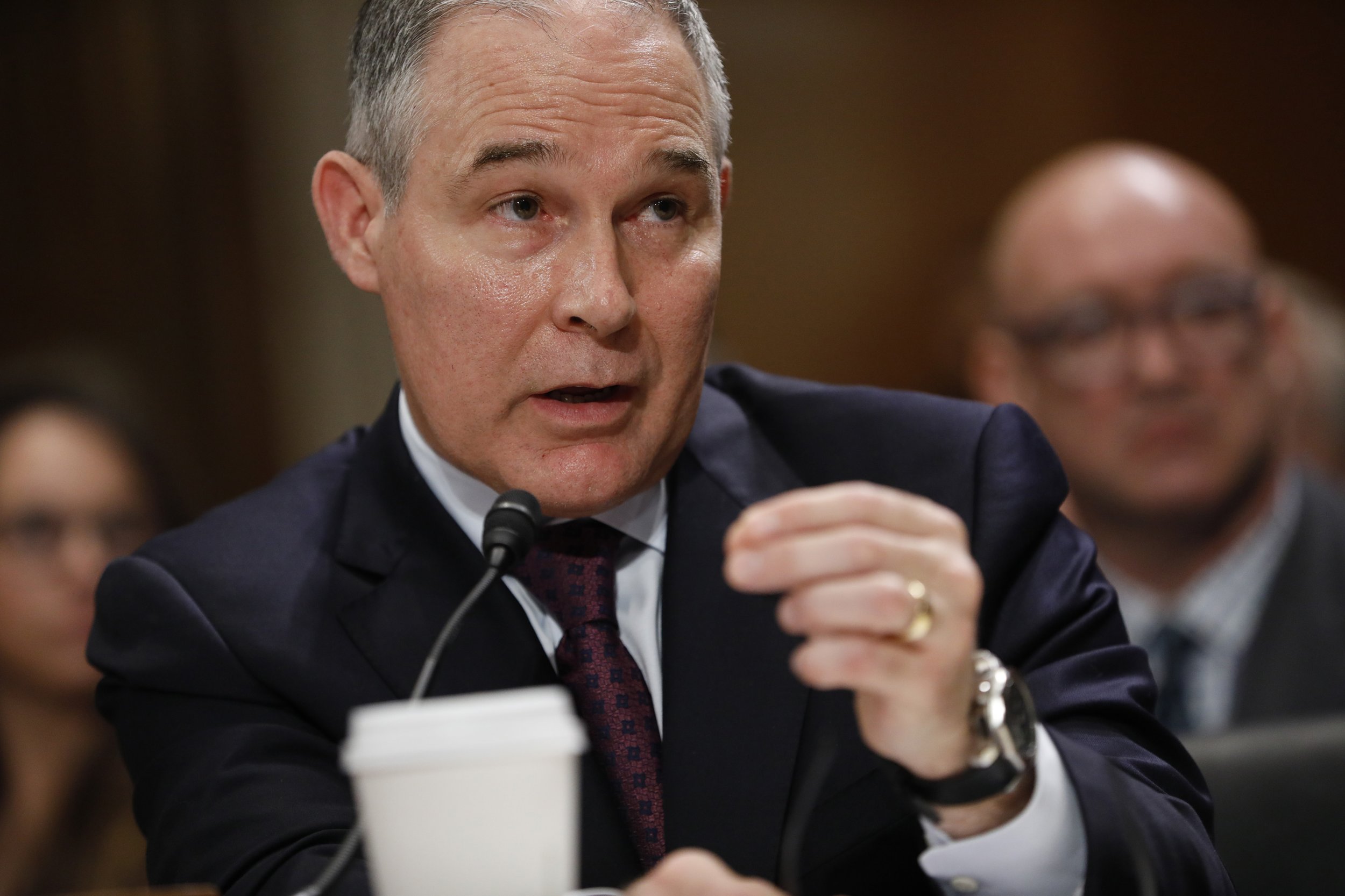 Scott Pruitt, head of the Environmental Protection Agency (EPA), spent nearly $43,000 on a secure phone booth at the agency, despite the building already having one.
The booth itself cost more than $20,000, but additional documents gathered by the group American Oversight showed that construction preparation put the total cost near $43,000. The booth is in Administrator Pruitt's office, according to The Washington Post.
"This is old news because in September of 2017 we thoroughly discussed why this secure communications line was needed for the Administrator of the U.S. Environmental Protection Agency," said EPA spokesperson, Jahan Wilcox, in an emailed statement to Newsweek.
While the EPA building already had a secure line or Sensitive Compartmented Information Facility (SCIF), it is on a different floor than Pruitt's office. Pruitt told The Washington Post last year that the original SCIF's placement was a factor in installing the second one.
"I didn't have a secure phone in this office to have the conversations that sometimes need to be secure," said Pruitt. "And it's kind of hard to tell someone that's reaching out that, to have a confidential secure conversation, I've got to go down two floors, and over two levels, and I'll call you back.… And sometimes legend leads to misinformation in the marketplace. Not everything you read, by the way, is fully reflective of what the truth is."
Contracts for the booth were signed in the summer of 2017 and media reports about the SCIF came out in September.
Pruitt said that the booth was "necessary for me to be able to do my job," in a House Energy and Commerce Committee hearing at the end of last year.
The purchase is currently under investigation of the Government Accountability Office.
Pruitt has been the center of several spending investigations including one by the EPA Inspector General looking into travel expenses at the administration.