Scott Pruitt's EPA Will Repeal the Clean Power Plan, a Climate Change Rule That Americans Actually Like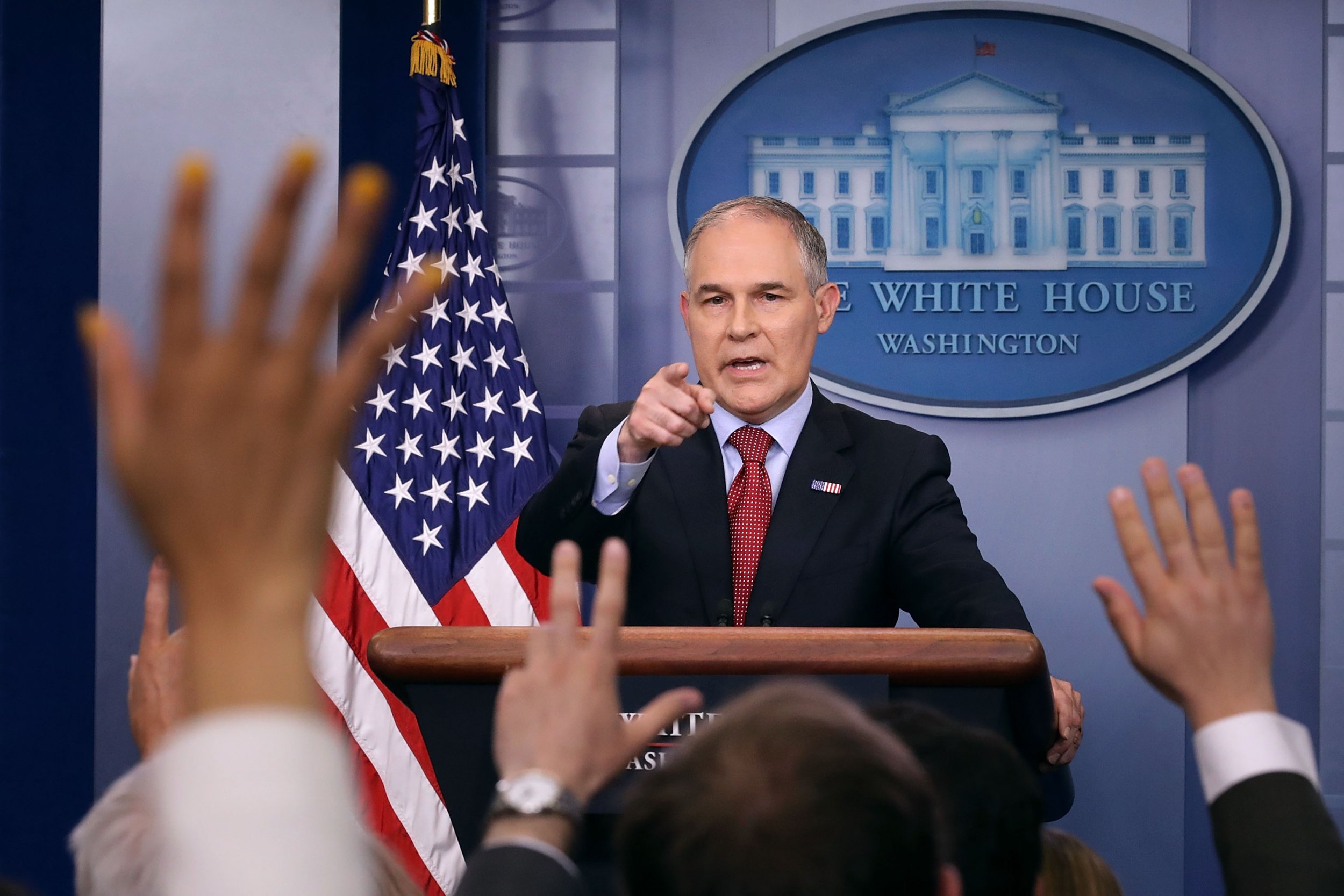 The Trump administration's plan to repeal the Obama-era Clean Power Plan on Tuesday defies the wishes of a majority of Americans who support the climate change regulations because they think they actually work.
Environmental Protection Agency Administrator Scott Pruitt said Monday that he would start the process of rolling back former President Barack Obama's signature restrictions on power plants—part of an effort to reduce carbon emissions by one-third their 2005 levels. Pruitt says the rule amounted to a "war on coal."
But about 60 percent of Americans—and nearly 50 percent of Republicans—believe the harmful effects of climate change will affect them within the next 50 years. And 85 percent said pollution restrictions on power plants make a difference, according to a 2016 Pew Research Center study.
"Roughly two-thirds of Americans say climate scientists should have a major role in policy decisions about climate matters, more than say that the public, energy industry leaders, or national and international political leaders should be so involved," the study concluded.
In Kentucky on Monday, Pruitt didn't address the majority of Americans who like the plan and think it is helpful. Instead, he argued that the Obama administration exceeded its authority and was unfair to the coal industry.
"The Clean Power Plan, it wasn't about regulating to make things regular," Pruitt said in Hazard, Kentucky, on Monday with Republican Senator Mitch McConnell, of Kentucky. "It was truly about regulating to pick winners and losers."
The Clean Power Plan was expected to hurt coal producers, the "losers" in Pruitt's synopsis, but the Obama administration said the plan would reduce America's reliance on highly polluting coal in favor of cleaner fuels. But Trump's EPA says the Clean Power Plan could cost the U.S. economy $55.5 billion. But other studies said the Clean Power Plan would reduce electricity bills, help the economy, and reduce noxious chemicals.
Pruitt's move on Monday is the latest of over 50 Obama-era environmental policies that are on the way out under the Trump administration.