Former CIA Officer Running for Congress Left Langley Under a Cloud, Sources Allege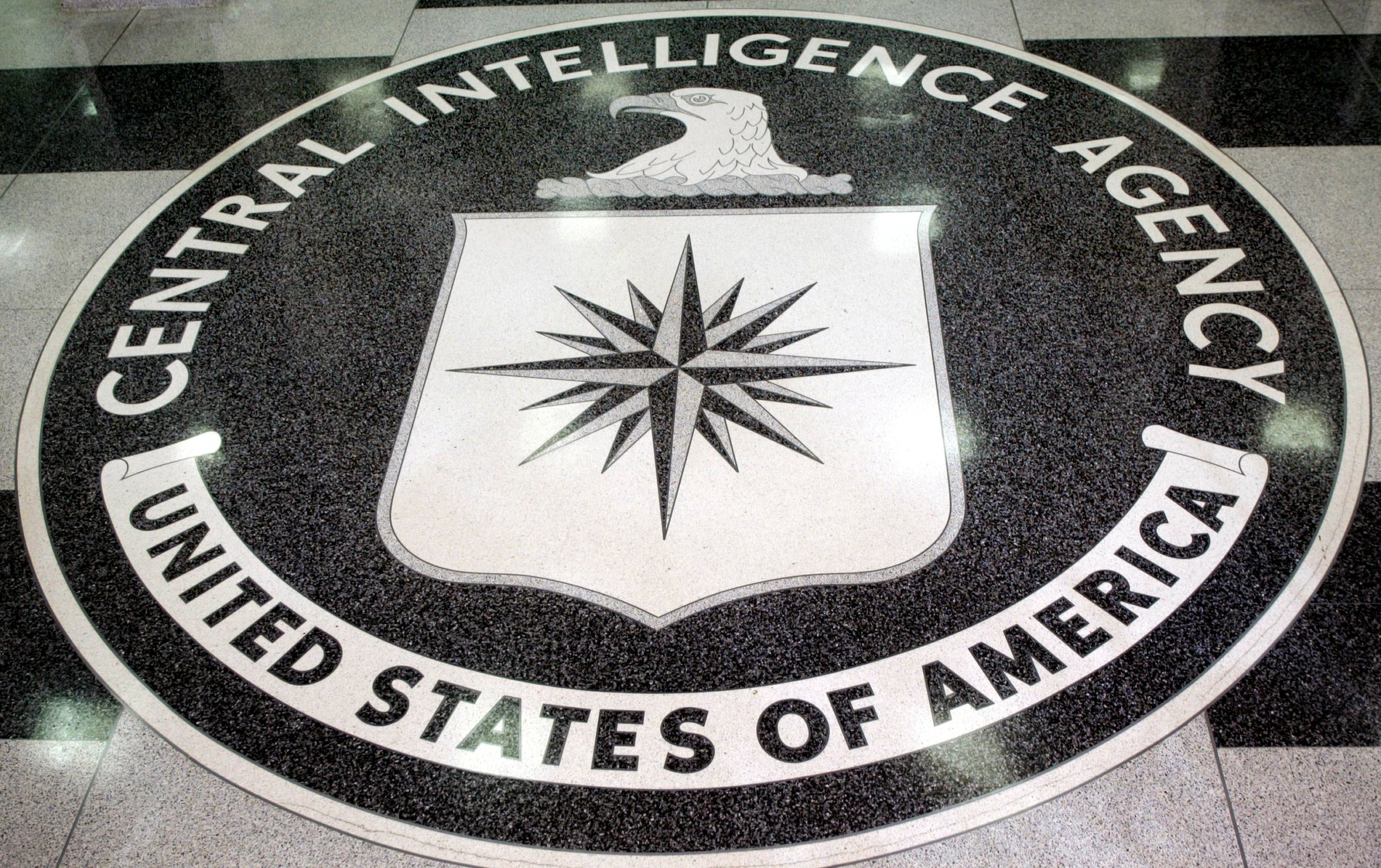 Updated | In some quarters, nothing says "trust me" more than former CIA employees running for public office. With their classified employment histories mostly under wraps, the public can only hope that what the candidates claim is true.
Take Scott Uehlinger, a 53-year-old former CIA operations officer running for Congress in central Pennsylvania's Lehigh Valley. A strong supporter of President Donald Trump, Uehlinger highlights his CIA service on his web page and Twitter and even hosts a blog called The Station Chief on the conservative Newsmax site. "It's a selling point," he says. And in a strongly Republican district, analysts say he has a shot to win the GOP primary—and thus the general election.
A Russia specialist, Uehlinger touts his assignment as chief of the CIA station in Chisinau, Moldova, from 2008 to 2012. Previously, he tells Newsweek, he did CIA tours in Kosovo, Tajikistan and Azerbaijan, where he was the deputy station chief. Earlier in his career he had an assignment at the agency's Counterterrorism Center and a three-week temporary duty stint in Baghdad in 2007, he says.
Uehlinger's facility for languages enabled him "to operate in the former Soviet Union, recruiting spies for the United States for over 12 years," he says on his website. He was "awarded five exceptional performance awards for his service abroad," he adds, which included "operations against Russian, Iranian, terror and weapons proliferation targets."
Normally, the full story behind such claims would be uncheckable, as opposed to the records of government officials, businesspeople or politicians that are not buried in layers of secrecy. Even enthusiastic former associates of an ex-CIA candidate are usually constrained from supplying details to back up the candidate's claims. "The problem with a career in the shadows," says former CIA Moscow station chief John Sipher, "is that the public can't know whether the officer was a superstar or a disaster. They all have the status of 'former CIA officer.' It's sometimes hard for some of us to watch some former officers run for office or go on TV who we knew were not what they are selling themselves as."
Uehlinger is one of those, according to a handful of intelligence sources familiar with his service. Three of them allege that Uehlinger actually left the CIA under a cloud over security and financial issues, and a fourth claims he came under heavy criticism during a tour "in Central Europe." Since he's touting his CIA service as the key asset of his campaign, they say, that makes questions about his clandestine career fair game.
"Absolutely, there were integrity issues," one of the former senior CIA officials says, joining a consensus of those familiar with Uehlinger's Moldova tour. All four former officers spoke with Newsweek only on condition of anonymity because CIA personnel issues are highly sensitive, if not entirely classified. One black mark, the sources claim, came from commingling personal and operational funds to finance his wedding to a Moldovan woman during his stint there. "The wedding was part of an operation," Uehlinger says, declining to air further details that remain classified. The accusations that he inappropriately underwrote the affair with some CIA funds are "half baked, half true," he concedes, but "everything I did, I did with permission of management."
The former officials also point to what they call his generally underwhelming record as a CIA operative, with the Molova assignment ending his career in 2014, four years short of a normal retirement time. "He got fired from the agency probably in the way that he can claim he wasn't fired—but he was pushed out," says one of the former senior CIA officers familiar with Uehlinger's record. Another one of the former CIA officials, who reviewed Uehlinger's file after his Moldova tour says, "He didn't have a choice in the matter."
Uehlinger disputes this characterization. "I decided it was time to get out," he says. "It became a little too p.c. [politically correct] for me." He left the agency at the rank of GS-14 (equivalent to an army lieutenant colonel or commander in the Navy, where he served prior to joining the CIA in 1996).
The CIA declined to comment on Uehlinger's career.
On his campaign website, Uehlinger boasts he won "five Excellent Performance awards," which one former official called "low for a long career." But another said there was so little consistency on awards from office to office that "you can't make any conclusions" from them. In any event, around 2008 and 2009, this source adds, "a senior officer in the Central Europe division" of the CIA's clandestine services "was complaining about him."
To rebut such criticisms, Uehlinger referred Newsweek to a friend who held a State Department job at the Chisinau embassy. Speaking on terms of anonymity because he still holds a sensitive government job, the source says he "never saw any impropriety" on Uehlinger's part and "never saw him act improperly." But he added that the CIA man's propensity for openly airing his right-wing views probably "rubbed some people the wrong way."
"His greatest strength and weakness is that he loved to talk" with the Russians, added his former embassy friend, and probably that was "interpreted as inappropriate." One former official who reviewed Uehlinger's files after his Moldova tour says he was "astonished" to learn that Uehlinger had included "liaison officers" from foreign intelligence services in his 2011 wedding. "That's a security issue," he says. Uehlinger declined to discuss the wedding further because it was "related to a secret operation."
The ex-CIA officer may be on firmer ground in Pennsylvania, where the new 9th congressional district is overwhelmingly Republican. And while he's not been blessed by the GOP establishment, he's got an outside shot at winning the nomination in a region where President Trump remains popular, says Steve Lem, who chairs local Kutztown University's department of political science and public administration.
Uehlinger's opponents are Dan Meuser, who served as secretary of revenue under then-Republican Governor Tom Corbett, and George Halcovage, a Schuylkill County commissioner, both far better known than Uehlinger. But "it's anyone's game, given that the seat is open and primary season was incredibly short due to redistricting," Lem tells Newsweek. "I should add that even though Uehlinger can't beat Meuser or Halcovage on the ground, his national notoriety should play well with undecided voters in the district who are not familiar with any of the candidates."
Some of his national profile came from an endorsement by Sebastian Gorka, a controversial critic of Islam who was forced out as a White House national security adviser in 2017. Sean Hannity, the fervid pro-Trump commentator on Fox News, added an endorsement on April 11.
"It's a big deal in this district," Uehlinger says of Hannity's imprimatur. "Where I live is extremely conservative. The primary will decide who the congressman is. I am the only veteran, and the only non-politician running. So it's looking good."
And his former friend at the American Embassy in Moldova hopes he wins.
"What's great about him," he said, "is he speaks his mind. But that doesn't always serve you well as a government bureaucrat."
Correction: A previous version of this story said the civilian rank of GS-14 was equivalent to an army major. It has been corrected to lieutenant colonel.