Scott Walker Courts Congressional Republicans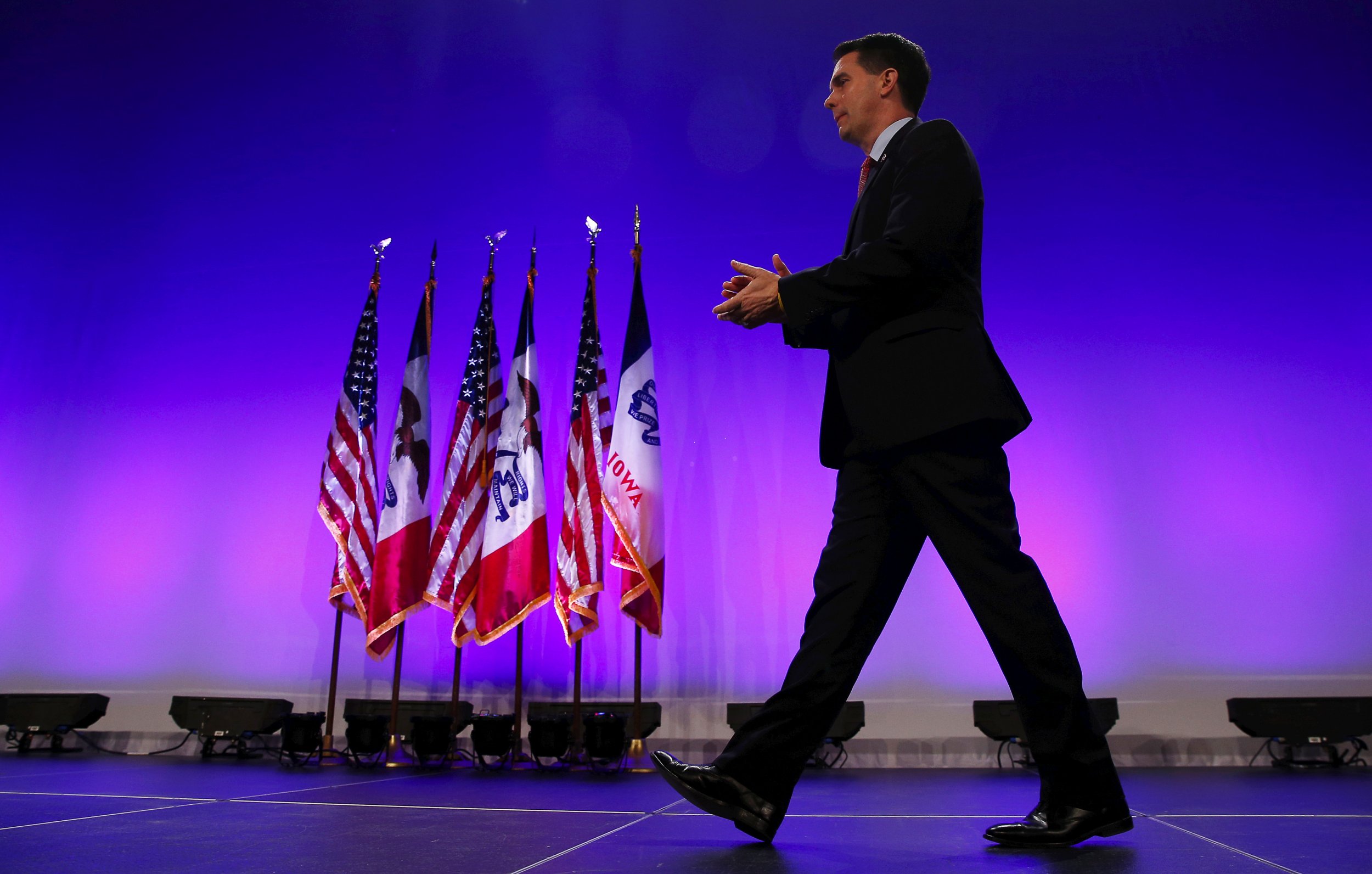 Wisconsin Governor Scott Walker brought some sunny Midwestern optimism Tuesday to Washington, D.C, a place known for partisan gloom. Congressional Republicans who met with Walker, a soon-to-be presidential contender, called him a breath of fresh air. The trip even won him some fans in unlikely places.
That good impression probably won't help Walker much in the crowded GOP primary, which will probably include four senators and other candidates with far deeper Washington ties. But should he win the party's nomination, those nascent congressional relationships could help him down the road.
"I was so impressed that his whole message was positive," Representative Joe Wilson, from the early primary state of South Carolina, tells Newsweek. "He was not hitting the president or the leading presidential candidate of another party.... It was about him and his agenda." Wilson attracted national attention in 2009 when he shouted, "You lie!" as President Obama addressed a joint session of Congress. Wilson apologized and the president accepted.
Governor Walker attracted a large crowd for his early morning meet-and-greet with GOP House members—approximately 80 lawmakers total, an aide estimates. Walker laid out his political principles and then took questions. "Over the years, we've had presidential candidates come, but this was probably the largest crowd I've ever seen," says Wilson, who has served in the House since 2001.
Much of Walker's presentation to House members focused on his record in Wisconsin, a conservative's dream of tax cuts, budget reductions and labor union restrictions. He also spent a good deal of time, attendees say, on foreign policy, including his recent trip to Israel and his concern about Russia and its advances on Ukraine.
"I think he's really coming up to speed quite quickly" on international affairs—not one of the second-term governor's strong suits—says California Representative Doug LaMalfa, one of the Walker supporters who helped convene the morning gathering. "And his belief system about that aligns pretty well with what I think America's concerns are."
Walker then held individual meetings with a few Republican senators, including Thom Tillis of North Carolina, Jerry Moran of Kansas and Mike Lee of Utah. Lee, a Tea Party favorite, is a frequent ally of fellow presidential contenders Senator Ted Cruz of Texas and Senator Rand Paul of Kentucky. But Walker was more of an unknown to the conservative wonk. A Senate aide says the breakfast meeting between Lee and Walker lasted roughly a half-hour and was heavy on policy—tax reform, immigration, ethanol subsidies and how the governor would approach judicial appointments as president.
"The bottom-line takeaway is the senator was very impressed with Governor Walker," the aide says, particularly with the Wisconsin governor's focus on the positive.
Still, Lee isn't likely to help Walker much in the primary—his aide suggested the Utah freshman was not inclined to weigh in with an endorsement until the nomination was all but decided. And neither is Wilson, who plans to line up behind his home state senator, Lindsey Graham, when he launches his campaign next month.
LaMalfa says Walker made a strong bid to be a consensus pick of lawmakers as the field starts to shake out. "You start narrowing this down," he says, and "he's going to consolidate [support] pretty darn well."
But can congressional endorsements, even those in swing states, really help presidential nominees, given the way the rest of the country loves to loathe Washington?
LaMalfa says they certainly can't hurt. "For what he needs to build, a national election like this, you need friends anywhere, everywhere," the second-term congressman says. "We need to get behind the right kind of horse and go hard, because the election will not be easy. I'm picking my horse now."