Scott Walker Drops Out of Presidential Race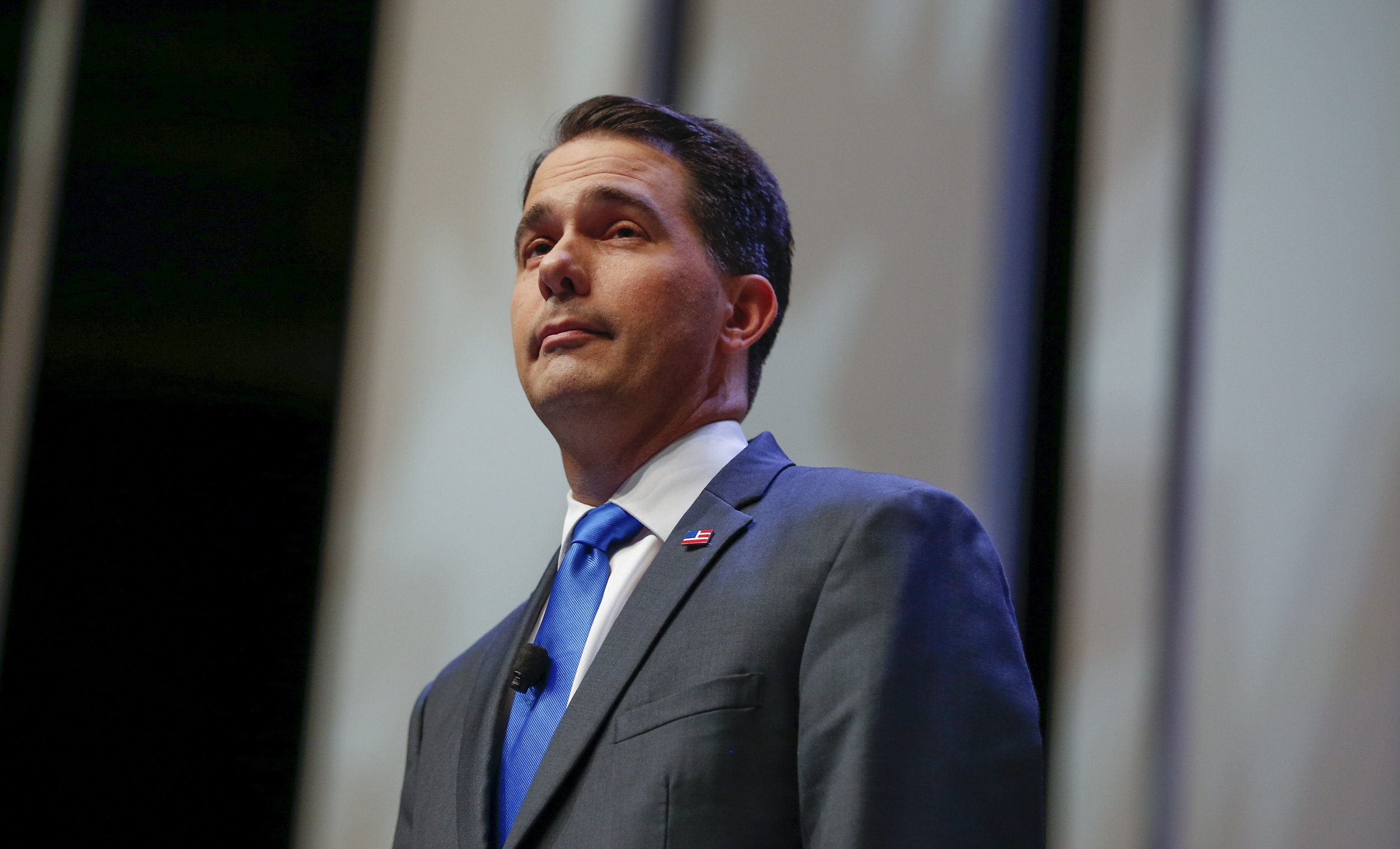 Updated | Keep walkin'.
Wisconsin Governor Scott Walker announced he is suspending his campaign for the presidency at a press conference in Madison, Wisconsin on Monday. Walker praised the "eternal optimism" of Ronald Reagan, saying "the debate taking place in the Republican party today is not focused on that optimistic view of America." Instead, he said, it has "drifted into personal attacks."
Walker said he hoped his exit would let voters "focus on a limited number of candidates" and encouraged other Republicans to follow suit.
Walker made his reputation challenging Wisconsin's public sector unions with laws that severely limited their collective bargaining power. Labor led strong protests, and Walker faced a recall petition, which he overcame. He was considered the favorite of the Republican establishment before former Florida Governor Jeb Bush entered the race in June.
But Walker struggled to stand out in the crowded GOP field. During the second GOP debate last week, which lasted three hours, CNN's moderators asked Walker only two direct questions, and Walker spoke less than half as much as Donald Trump, the current leader in Republican polls whose rise seems to have come at Walker's expense.
Raised in Iowa as the son of a minister, Walker was counting on the state's caucuses to propel his candidacy. But his Iowa support has cratered in recent weeks, as it has in New Hampshire, site of the nation's first primary.
Walker took no questions at his press conference.