Theresa May Has Blocked Nicola Sturgeon's Scottish Independence Referendum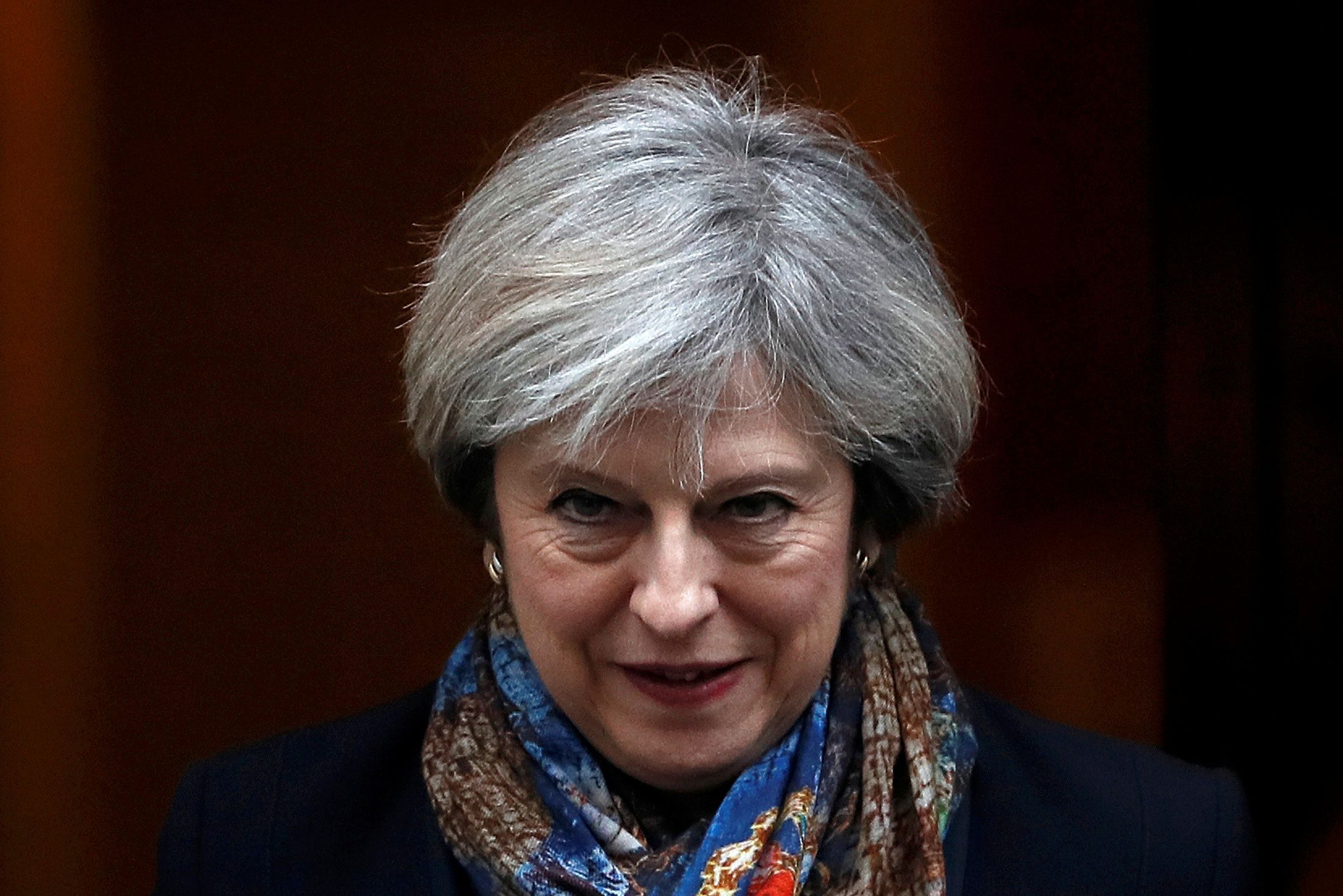 Britain's Prime Minister Theresa May will block Scotland from holding a referendum on its independence during the Brexit process, insisting that "now is not the time."
"Nothing is more important to me than seeing this United Kingdom thrive," May told the BBC Thursday, "As we embark on the process of negotiating a future relationship with the European Union, I'm going to be fighting for every person, every family, every business across the whole United Kingdom."
"When the SNP [Scottish National Party] government say it's time to start talking about a second independence referendum," May continued, "I say just at this point all our energies should be focused on our negotiations with the european union about our future relationship."
"Right now we should be working together, not pulling apart," she said.
In another interview with ITV, May declined to confirm whether she would always block a Scottish independence referendum, or whether her stance only applied up to the end of the Brexit negotiations, projected to come in 2019.
In response, a spokesperson for the Scottish government told the BBC that it would be a "democratic outrage" for May to block any discussion of a second referendum until after the Brexit process is complete.
May's comments come after Scotland's nationalist First Minister Nicola Sturgeon said Monday that she would ask May's formal permission to hold a vote on seceding from the U.K.
The first Scottish independence referendum, in 2014, saw the country vote to stay part of Britain by a margin of 55 to 45 percent.
But Sturgeon has argued that the outcome of the Brexit referendum, where the U.K. as a whole voted to leave the EU but Scotland voted to Remain, marked such a significance change in Scotland's circumstances that another referendum was justified.
Negotiations with the EU on a new deal for the U.K. are expected to begin at the end of this month.