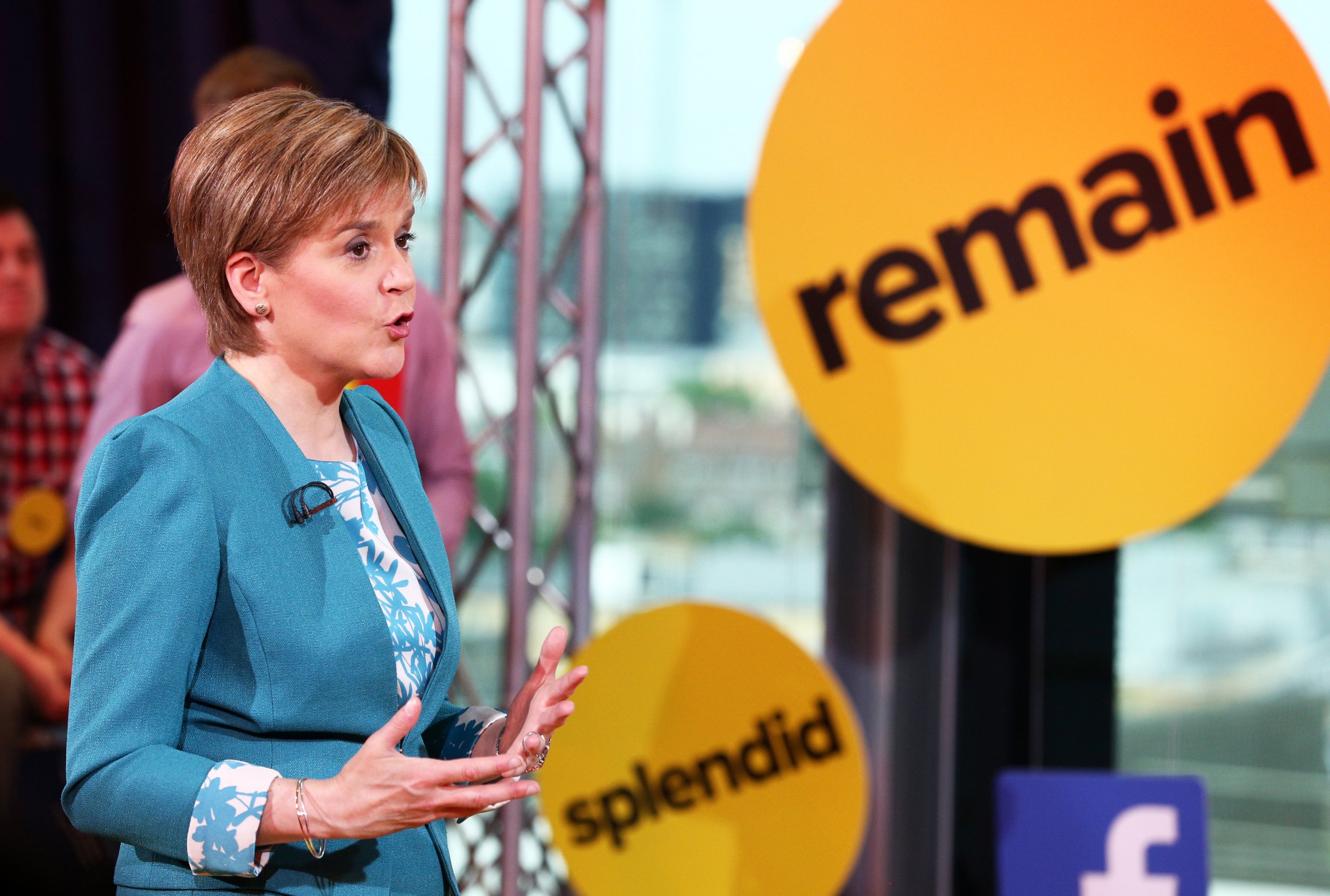 A survey for Ipsos Mori, published on Thursday, found that just 41 percent of Scots now back holding a vote on independence for Scotland, down from 48 percent in the company's last poll on the issue.
The majority of those who were likely to vote and who expressed a preference said they would back Scotland remaining part of the U.K. in the event of a referendum, with 52 percent voting to stay and 48 percent voting to become an independent country.
The research is a blow for Scottish Nationalist First Minister Nicola Sturgeon, who hoped to use the Brexit vote in June—which saw Scotland vote to remain in the EU but the U.K. as a whole vote to leave–to revitalize her party's case for independence.
Sturgeon launched a renewed drive to bolster support for independence at the start of September, saying she thought support would grow if Scots could be persuaded it was the best way to protect their interests.
A TNS poll published on Tuesday also showed majority-support for Scotland staying in the U.K., at 53 against 47 percent.
Scotland voted to stay part of the U.K. by 55 percent to 45 percent in a 2014 vote on the issue.