Scottish Man Discovers Possible Picasso in Attic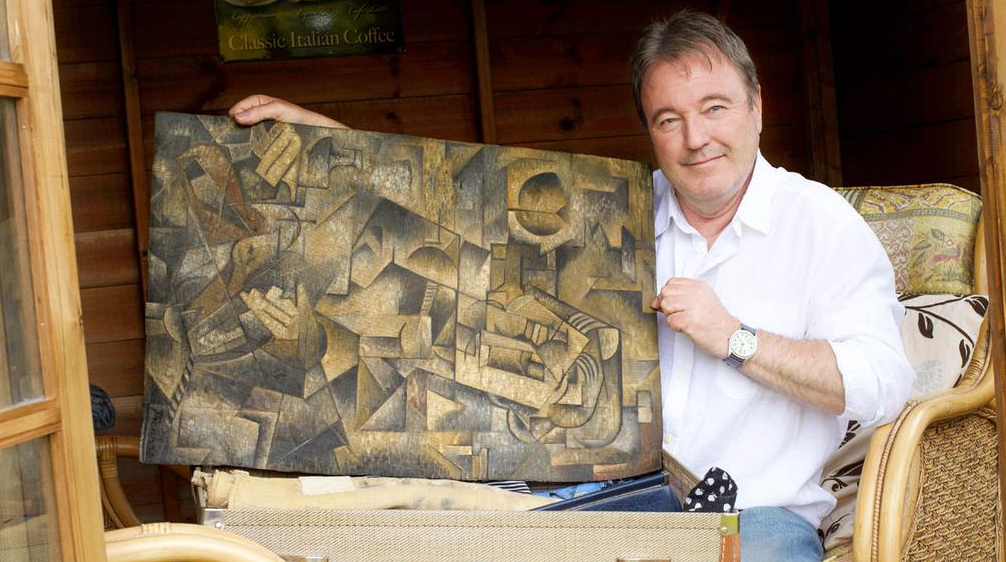 A Scottish man has discovered what appears to be a Picasso painting in his attic.
Dominic Currie, a 58-year-old man from Fife in the east of Scotland, found the painting in a suitcase belonging to his late mother, Annette Currie, while he was clearing out the attic. Mr Currie described the experience of his discovery in an interview with local newspaper Fife Today.
"I saw a roll of cloth and thought that was the actual painting then realised there was a canvas rolled up inside," Currie explained, who is himself an artist-in-residence at a gallery in his home town. "My son and I slowly opened it up and I saw a juggle of cubes and squares and thought: 'What the hell is this?' We had to tease it open because it had been curled up for decades."
They then discovered what appeared to be Picasso's signature at the bottom right corner of the canvas. The Russian newspaper in which the painting had been wrapped was dated to 1953.
Mr Currie explained that in 2000, two years prior to his mother's death, she had mentioned a painting which had been given to her by her former Soviet lover, although Mr Currie admitted thinking his mother's story was simply a fantasy.
He revealed that in 1998 he discovered his father was a Soviet soldier named Nicolai Vladimirovich whom his mother had met in 1955 while on holiday in Poland when she was 19. The couple remained in contact after Mrs Currie had returned to England and she would travel to visit him until their connection ended in the 1960s when she remarried.
At some point during their relationship Mr Currie says that Vladimirovich gave his mother a painting to sell, realising the financial struggles she would face bringing up a child alone.
Mr Currie commented: "Maybe the Russian explained what it was but when she looked at it she thought it was the ugliest thing she had seen in her life. She totally dismissed it. Saying that, she never threw it out."
The painting has now been referred to Christie's auction house in London for appraisal, but preliminary analysis suggested that the painting is similar to Picasso's 1910 'Portrait of Kahnweiler' which is part of the Institute of Art in Chicago.