Scottish Man Who Faked Own Death to Avoid Rape Charges is Arrested in Colorado Springs
A Scottish man who faked his own death off the coast of California to avoid 24 rape charges back in the United Kingdom has been arrested in Colorado Springs, Colorado, authorities said Friday.
Commander Kathy Palazzolo of Monterey County Sheriff's Office confirmed the arrest of Kim Vincent Avis, 55, who is from the Edinburgh area in Scotland. The 55-year-old busker also went by the name Ken Gordon-Avis.
Avis' 17-year-old son reported him missing on February 25 after he said his father went swimming off of Carmel's Monastery Beach, about 120 miles down the Pacific coast from San Francisco. Because of the strong currents, Monastery Beach is sometimes referred to as "Mortuary Beach" by locals, as more than 30 people have died there.
After police, the Coast Guard, and the California Department of Forestry and Fire Protection fruitlessly searched the area for three days, they concluded that something wasn't right.
"There was a lack of detail," Captain John Thornburg said, according to The Guardian. "The son, who reported it, couldn't even tell us where he went in under the water."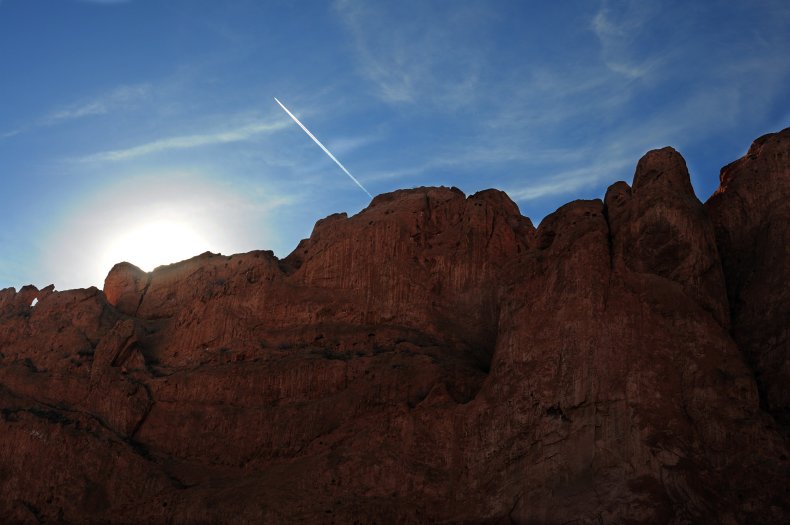 Avis' son could not recall other crucial details of the case: he couldn't explain how they got from the Los Angeles International Airport to Monterey County — a distance of around 300 miles. The deputies also could not find any witnesses on the beach who could remember seeing Avis, according to USA Today.
"Detectives start to look at it more, and find he is wanted in Scotland for 24 counts of rape," Thornburg said. "When that came up, we start to wonder if this is a hoax, and he's trying to escape these charges out of Scotland."
Avis, who is facing charges of alleged rape and a string of sexual assault allegations, was apprehended by US Marshals —who are responsible for tracking down fugitives — more than 1,000 miles from the spot of his alleged disappearance.
In a Facebook statement, the Monterey County Sheriff's Office said:
"Many resources were used, including a coastguard helicopter, a sheriff's office drone and our dive team, to search for Avis, with no success. We continued to investigate the case and learned that Avis was out on bail for 24 felony sexual abuse charges pending in Scotland. After speaking with his ex-wife, we became suspicious of the drowning report. We re-interviewed his son and determined he was not telling the truth. Avis's son was returned to Scotland with the help of Monterey county child protective services."
The post continued, "Over the next few months, deputies worked with The U.S. Marshals Service, Interpol, and Scottish authorities to secure an arrest and extradition warrant for AVIS. Thanks to the efforts of the Northern District of California -San Francisco- U.S. Marshalls who were able to secure a warrant through Interpol and the Scottish authorities."
Avis is being held by U.S. Marshals until his extradition hearing in Colorado Springs, scheduled for later this month.