Scottish National Party Grandee Promises 'Day of Reckoning' for Opponents of Independence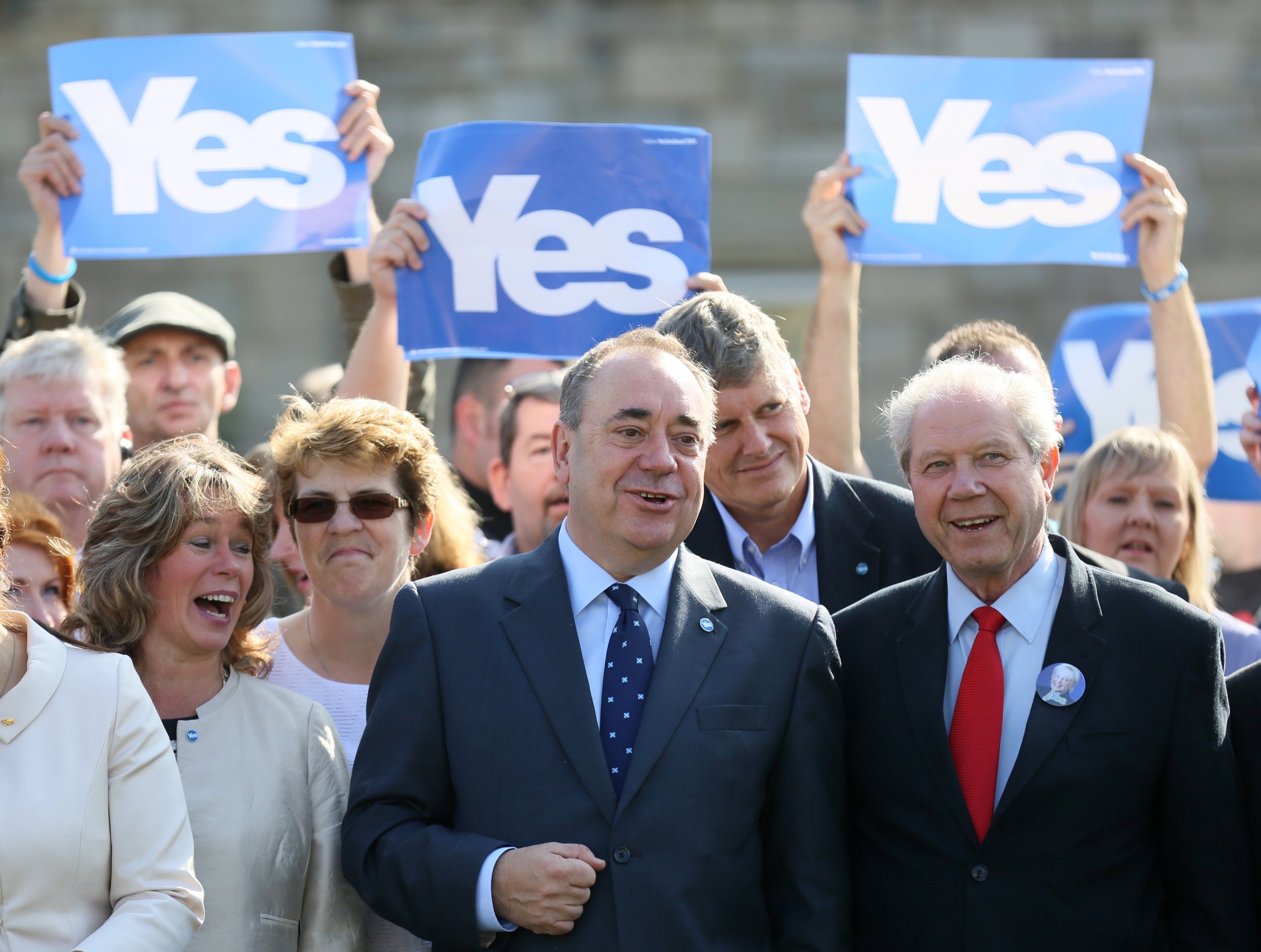 Former Scottish National Party deputy leader Jim Sillars has claimed that there will be a "day of reckoning" for pro-Union Scottish companies, in the event of a successful Yes vote in the referendum.
Speaking in Edinburgh today, Sillars warned that major companies who have spoken out against separation such as John Lewis, were "subverting democracy", and would face boycotts. Referring to attempts from Downing Street to encourage business leaders to speak out against the Yes campaign, he claimed, "the heads of these companies are rich men, in cahoots with a rich English Tory Prime Minister, to keep Scotland's poor, poorer through lies and distortions."
The SNP grandee suggested that oil fields would be nationalised in an independent Scotland, and warned Bob Dudley, the chief executive of oil giant BP, that this was not "mere rhetoric". He also issued a stark warning to banks, promising increased regulation of financial services, and an end to "casino days" for bankers. This week, five major banks based in Scotland - Lloyds, TSB, Clydesdale Bank, Tesco Bank and RBS - warned that they would relocate to England in the event of a Yes vote.
The Yes campaigner also announced that he would be "staying in politics" rather than retiring, as planned, due to the threats of "scaremongering business leaders."
The remarks came after a number of CEOs and economists had expressed concerns over the financial consequences of Scottish independence. A report from the London agency Cross Border Capital revealed that investors pulled $27bn out of UK financial assets last month – the biggest capital outflow since the Lehman crisis of 2008.
The latest YouGov opinion poll, released on Thursday, placed the Unionists ahead of the Yes camp, by a margin of 52% to 48% ; a three-point swing in the favour of the No campaign since the 5th of September.
Sillars' threats constitute the latest in a number of controversial developments in the build up to the referendum. Scottish First Minister Alex Salmond, who shared a campaign platform with Sillars on Wednesday, attracted criticism earlier this week when he compared a queue of Scots registering to vote in the referendum to the "scenes in South Africa from 20 years ago, when people queued up to vote in the first free election."
Earlier today, Scottish Labour MP Kezia Dugdale tweeted a picture of a flyer from Edinburgh Yes campaigners, which referred to the walk to the polling station as the "Long Walk to Freedom", in reference to South African President Nelson Mandela's autobiography.
Finlay Young, co-author of Newsweek Europe's recent referendum cover story, and ebook, said "the [South Africa] comparison is not remotely justified, and I'm quite sure Alex Salmond knows that." He added that he was not surprised at the use of the "ridiculous notion of Scots as an oppressed people fighting nobly for freedom", since "with all the dry arguments on economics and currency now exhausted... it will be tempting for pro-independence campaigners to fall back on more emotional tropes."