Scottish Nationalists Would Block Second Cameron Government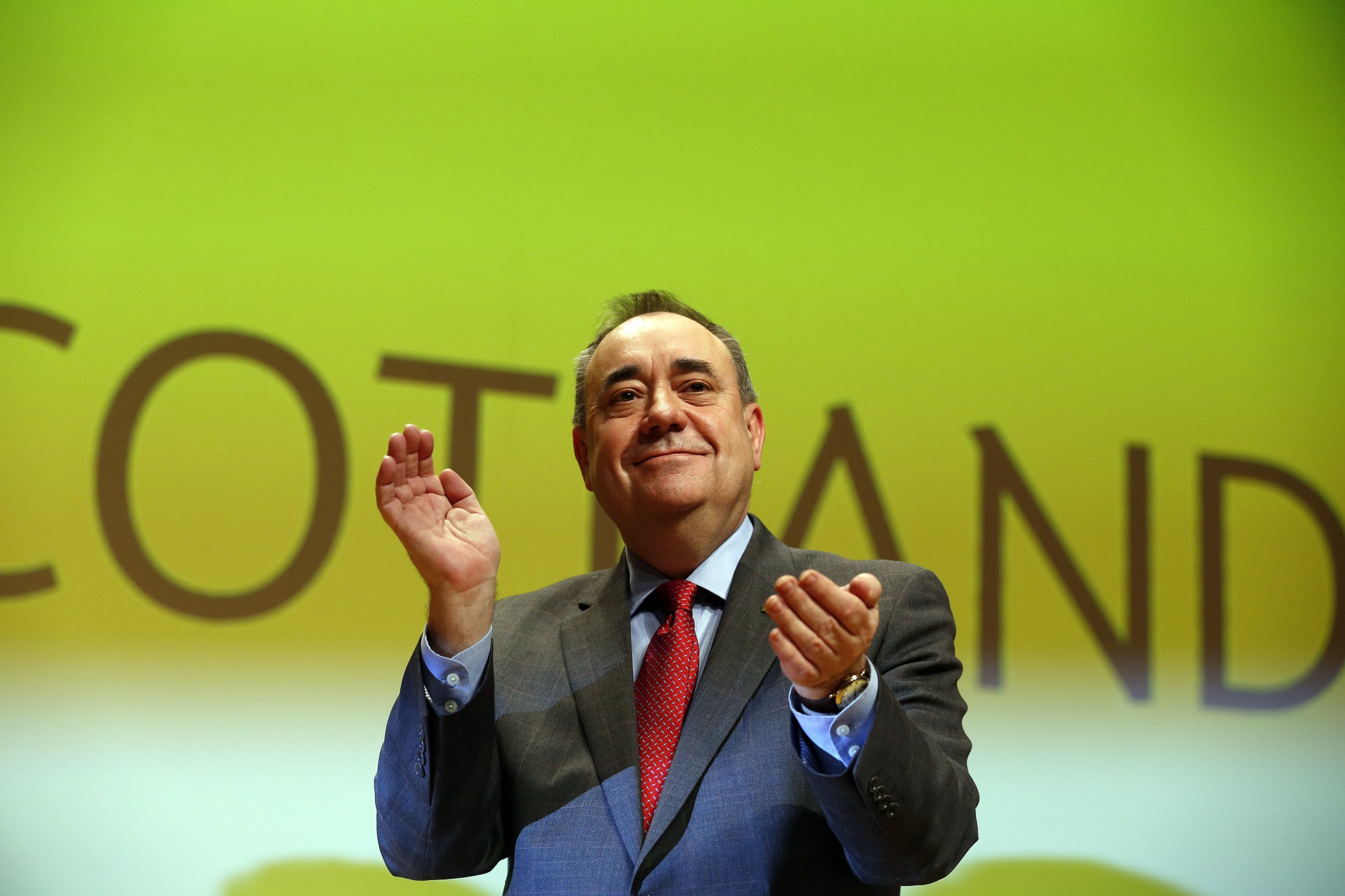 The Scottish National Party (SNP) would try to block Britain's Conservative Prime Minister David Cameron from forming a government if the result of a national election on May 7 is inconclusive, former SNP leader Alex Salmond said.
The SNP, which polls suggest could emerge as the third biggest party in the House of Commons, would vote against any attempt by Cameron to form a Conservative minority government if, as expected, the election does not produce a clear winner.
"The Tories (Conservatives) would have to go effectively straight for a vote of confidence ... and we'd be voting against," said Salmond, who is standing for a Commons seat and is expected to lead SNP strategy there.
"So if Labour joins us in that pledge, then that's Cameron locked out," he told the New Statesman magazine.
Despite losing a referendum on Scottish independence last year, the SNP is benefiting from a surge in nationalist sentiment and could win a record number of seats, which could potentially hand it the balance of power.
SNP leader Nicola Sturgeon has ruled out forming an official coalition with the main opposition party, Labour, but says she would consider working with Labour leader Ed Miliband to keep the Conservatives, who are unpopular in Scotland, out of power.
Labour has also said it does not want a coalition with the SNP, but has not ruled out an informal arrangement with the Scottish nationalists.