Scottish Nurse Who Contracted Ebola Readmitted to Hospital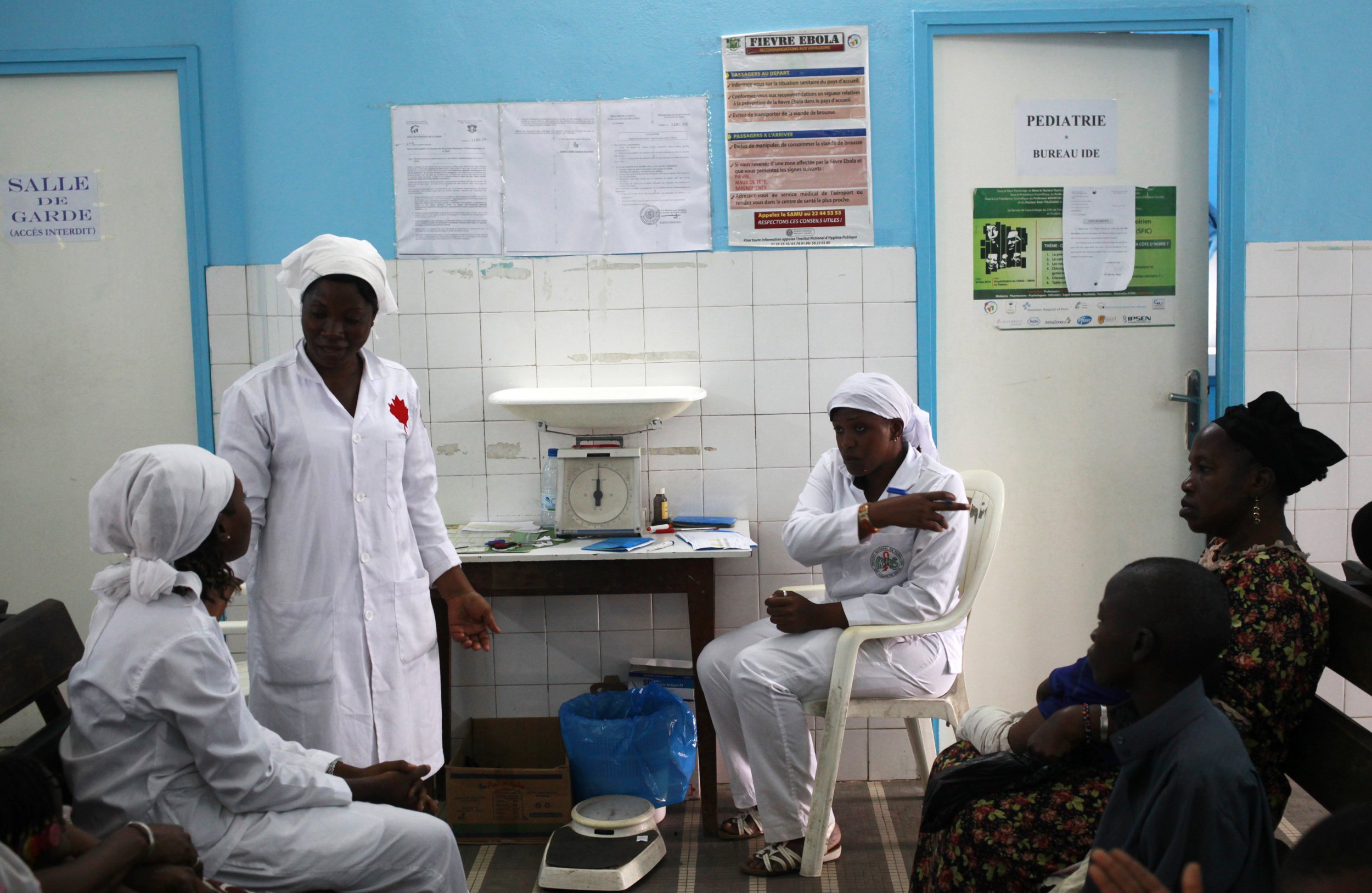 A Scottish nurse who had the first detected case of Ebola on U.K. soil has been readmitted to an isolation unit at a London hospital following complications, the BBC reported.
Pauline Cafferkey, 39, from South Lanarkshire was diagnosed with the virus in December 2014 and spent almost a month in an isolation unit at the Royal Free Hospital in London. Cafferkey contracted the virus after volunteering at an Ebola treatment center in Sierra Leone.
She was admitted to the Queen Elizabeth University Hospital in Glasgow on Tuesday after feeling unwell and was transferred to the Royal Free Hospital in the early hours of Friday morning. The Royal Free Hospital has the U.K.'s only high-level isolation unit used for treating infectious diseases, such as Ebola.
Emilia Crighton, director of public health at NHS Greater Glasgow and Clyde, said in a statement that Cafferkey's condition was a "complication" of the previous Ebola infection and not a new case. "The risk to the public is very low," said Crighton.
An outbreak of the virus began in West Africa in 2014 and has so far claimed more than 11,000 lives, mainly in Guinea, Liberia and Sierra Leone, according to the World Health Organization (WHO). Liberia, the country worst-hit by the current outbreak, was declared Ebola-free for a second time in September. This week was the first since March 2014 in which the three West African countries recorded no new cases of Ebola, the BBC reported.
Ben Neuman, a virologist at the University of Reading, said Ebola has been known to persist for weeks or months in certain bodily fluids, such as breast milk, semen and the fluid inside the eyeball. "The likelihood of spreading Ebola depends on how much of the virus is present in the blood, and if her body was able to control the virus once, chances are she can do it twice."