Donald Trump's Golf Club in Scotland May Cause Even More Problems for President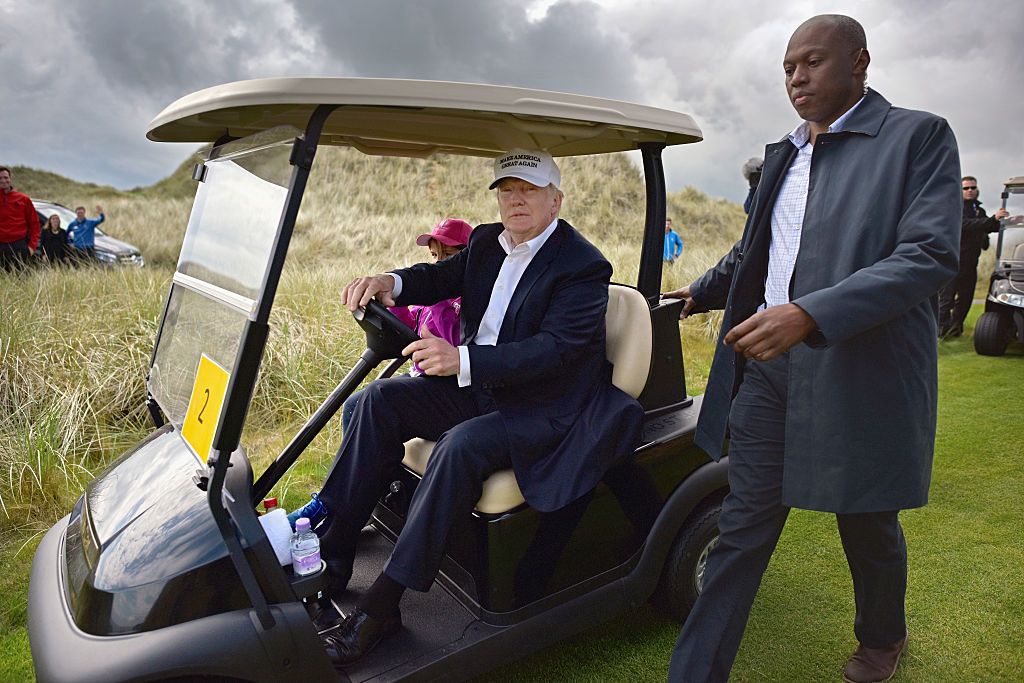 The European Tour is considering hosting the 2019 Scottish Open at President Donald Trump's golf course, according to reports, a decision that is expected to be met with resistance.
According to The Guardian, Trump International Golf Links in Aberdeen, Scotland, is the favored venue for Aberdeen Asset Management, sponsor of the 2019 Scottish Open.
On Thursday, the tour revealed that Gullane Golf Club in East Lothian, Scotland, would host next year's tournament. An announcement for the following year is not expected anytime soon, but the report says Trump's course is the favorite to host.
Trump International Golf Links opened in 2012, with European Tour officials said to have made several visits to the site to consider the viability of holding the event there.
A spokesperson for the European Tour told The Guardian: "No decision on future venues of the Aberdeen Asset Management Scottish Open has been taken beyond 2018. Our focus is on delivering a successful championship, with its strongest field to date, at Dundonald Links next month, followed by our return to Gullane next year."
The Donald Trump Organization is currently being run by his sons Donald and Eric, but Trump has indicated how keen he is to see the Tour travel to his course.
In 2015, he said, "The Scottish Open is coming. The Scottish Open wants to be here forever, they think this is the best course they've ever seen."
Next month's U.S. Women's Open is being held at the Trump National Golf Club in New Jersey, and there have been protests against the venue.
Trump is a longtime golf fan and competitor, and his time in office has not quelled his interest. On Saturday, The Independent reported that Trump spent the 30th day of his presidency visiting one of his golf courses.