Scottish Police Investigate Referendum Fraud After 'Hundreds of Uncounted Yes Votes' Found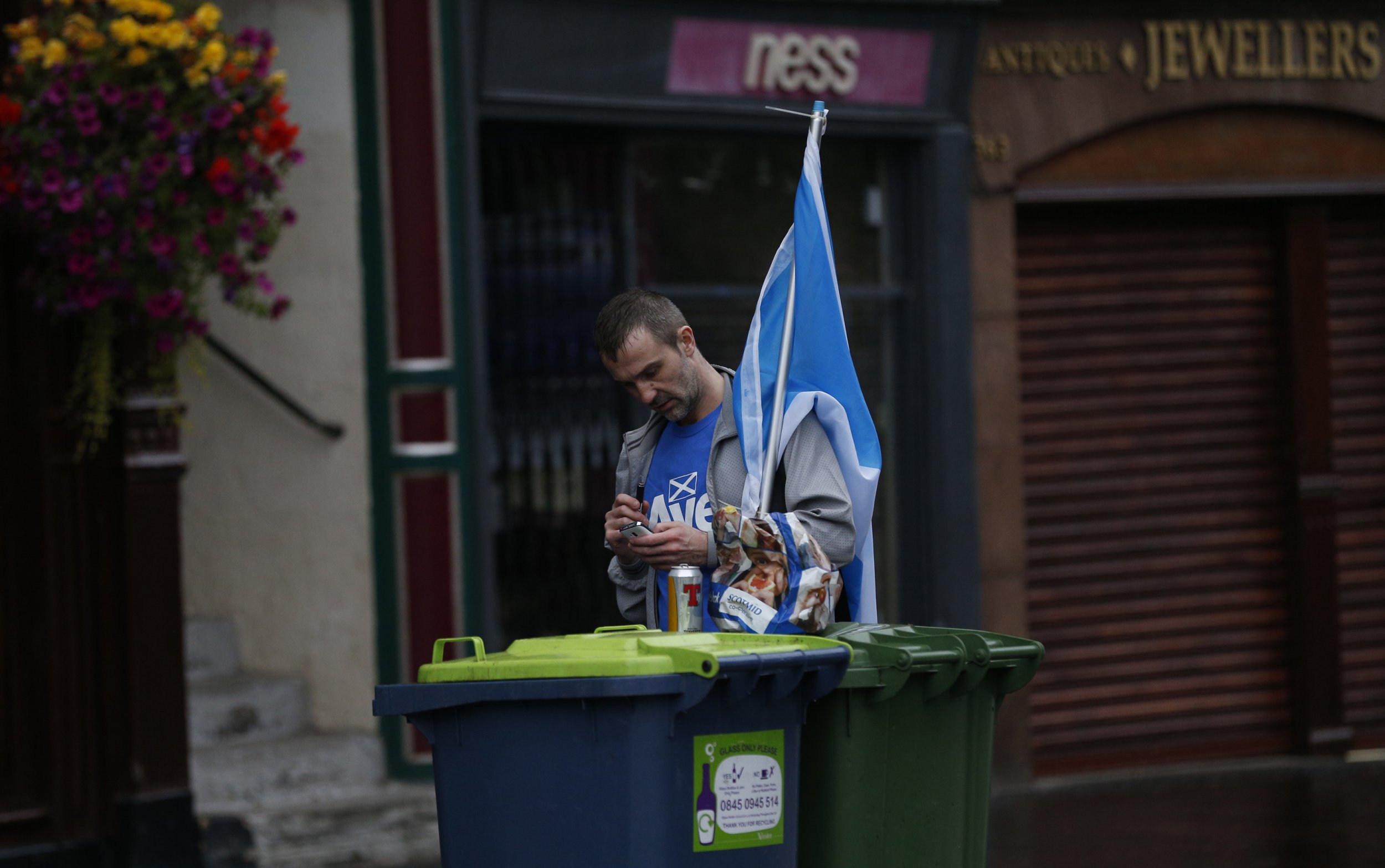 Scottish police are investigating a case of electoral fraud in last month's independence referendum after a video emerged online today of a man claiming to have found a bag of "hundreds" of voting ballots marked 'Yes' in a bin in Glasgow.
"Surely this is electoral fraud," the man, who calls himself John Son of David exclaims in a video posted online, after claiming he was directed to the bag by an anonymous phone call he had received the night before.
"People that have gone out of their way, they're spending their time going to a voting station and their vote hasn't even been counted," he added.
A spokesperson for Scottish police told Newsweek they "have been made aware of the incident" and an investigation is underway.
Since Scots voted against independence on 18 September by a margin of 10%, allegations of electoral fraud have been made from Yes supporters, with an online petition requesting a recount already having collected 96, 000 signatures.
The fallout among independence supporters since the referendum has also prompted a rapid rise of support for the pro-independence Scottish National Party, whose membership has tripled to 75,000 since the independence vote two weeks ago, making them the third largest party in the UK.
Two rallies attracted crowds of disgruntled independence supporters in Edinburgh and Aberdeen last weekend, with Edinburgh's 'Voice of the People' rally gathering some 3,000 protesters, according to the Herald.
Some have taken to Twitter with their demands.
Deputy First Minister Nicola Sturgeon has fueled speculation another push to separate from England may be on the cards, refusing to rule out another referendum soon if there was "opinion and demand" in Scotland for one.
The SNP, however, distanced themselves from conspiracy claims today, telling Newsweek they consider they accept the result of the referendum and that the electoral commission's measures were "fair and robust".
They refused to comment on any specific allegations made by voters about the electoral process.