Scottish Police Issue Warning About 'Threatening' Nationalists Campaigners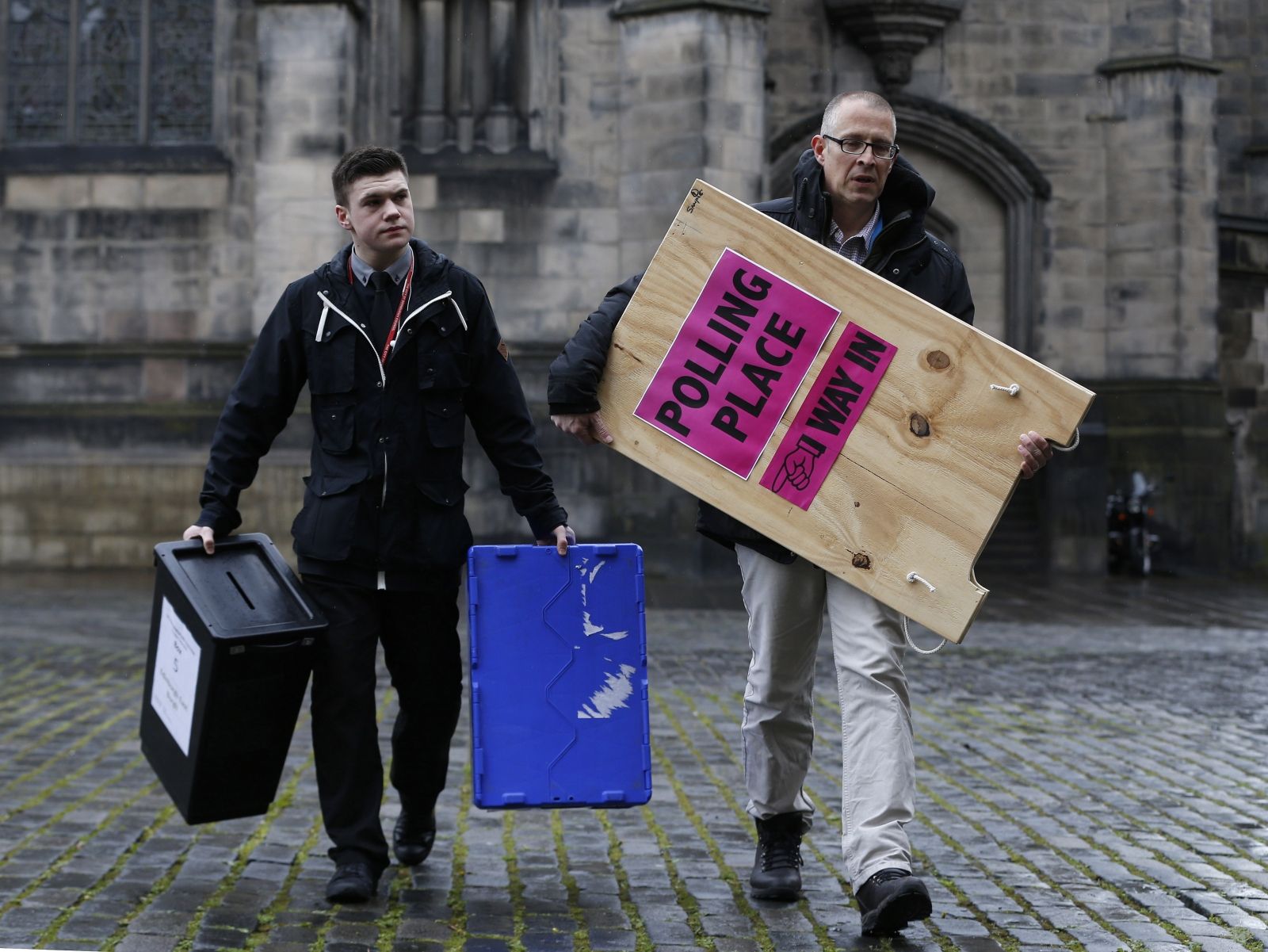 The Scottish police and election officials have issued warnings to polling stations across the country amidst concerns of "threatening behaviour" from radical nationalists, some of whom have launched an unofficial 'anti-rigging' campaign.
Nationalists who claim that last year's referendum on Scottish independence was rigged, which narrowly resulted in Scotland staying within the United Kingdom, have warned that the results of this election might also be fixed, and want to ensure that all SNP votes are properly counted.
They have urged voters to photograph their ballot papers and wait until the last moments to vote, in order to follow ballot boxes being driven from polling stations to counting centres, as part of an online campaign, dubbed Operation Scallop.
A detailed advice sheet tweeted from the account for a Glasgow-based IT company, Spectrum Systems, told voters to check their ballot carries correct security markings.
Police and electoral officials have dubbed claims that last year's referendum result was fixed as little more than "conspiracy theories", according to the Guardian, but police admit there are risks of disorder at some polling stations.
Police Scotland issued official advice urging officers to be on the lookout for queues forming outside polling stations towards the end of today, and other issues that could lead to disruptive behaviour.
"That would include any threatening behaviour either within polling places, outside them, or during transit to the count", the advice makes clear.
Polling staff and police have been told to prevent voters using cameras or phones to take photos within polling stations.
"People are not encouraged and should not be allowed to take selfies, but obviously polling staff will need to make judgments about how or when they intervene with a view to their own safety and the efficient conduct of the poll," the advice continues.
"This is all in the context of the various conspiracy theories after the referendum and of the general suspicion out there among certain sectors of the public. The police are aware of this campaign, as are the Electoral Commission."
Two days ago, a couple of SNP members were suspended following scuffles at a rally of the Scottish Labour leader, Jim Murphy.
Protesters shouting "Red Tories out" drowned out Murphy as he tried to speak alongside comedian Eddie Izzard in Glasgow on Monday.
Nicola Sturgeon, leader of the SNP, has repeatedly rejected complaints that last year's referendum, set up by the Scottish government, was fixed.
A Panelbase poll in Scotland puts the Nationalists on 48% of the vote, ahead of Labour on 26%. Transferred to seats, this would give the SNP a landslide vicotry, gaining all but six of the country's 59 seats, according to the Scotsman, making the SNP the third largest party in Westminster.